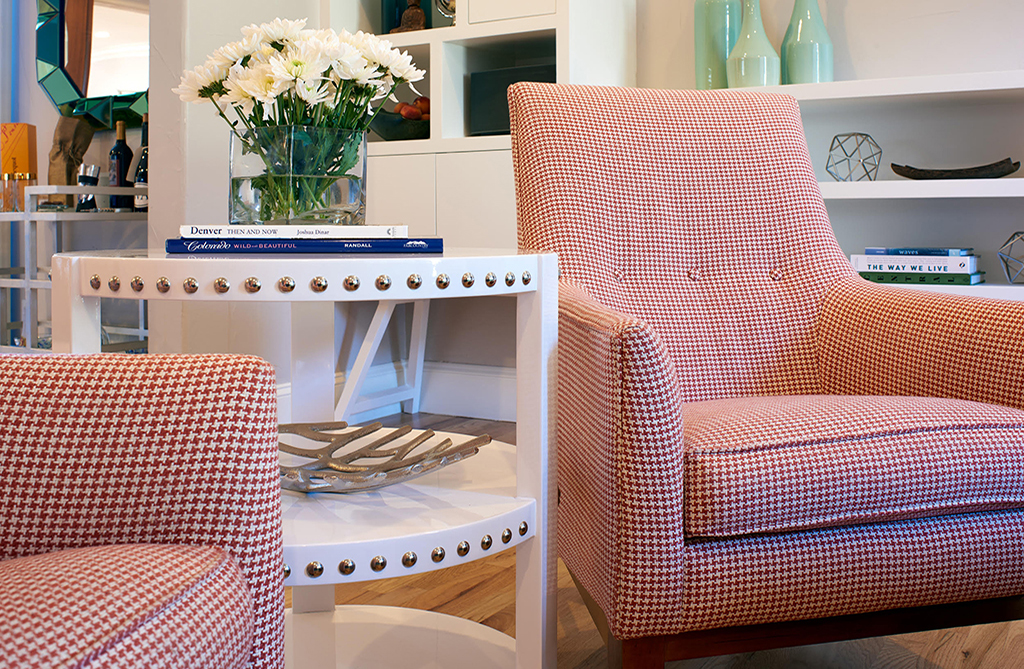 Picking a Color Palette: Living Coral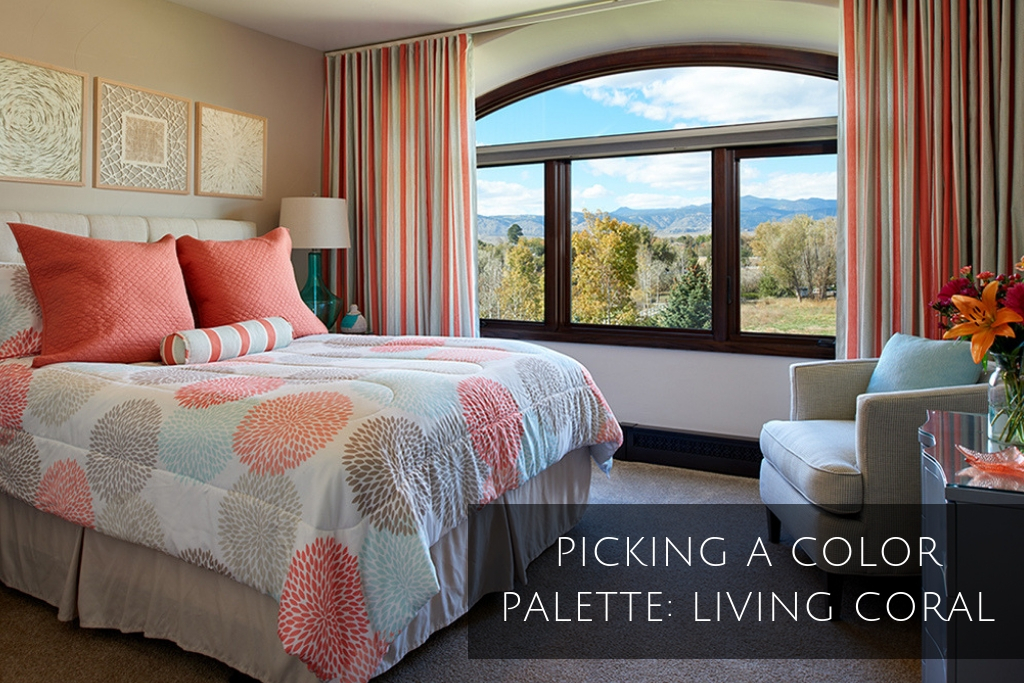 I suppose it's true that not everyone gets so intensely invested in just the right hue when it comes to choosing bedding or a sofa or window coverings as I do. For most people, blue is blue and green is green. But for me, it's all about the subtleties of the shade. I suppose part of the reason that I am a designer is because I see colors this way. And I know my clients love their finished design projects because of that "complete" or "tied-together" look, but what they're really seeing is the way color shapes a space.
I love that Pantone chose for the 2019 Color of the Year, Living Coral, because it's one of my favorite colors. It brings a softness to a space, but it's also crisp. It can brighten a dark space. It stands alone as a strong, vibrant color or complements a variety of blues and greens.
Schedule a Consultation Today
In this Denver guest bedroom, coral adds the perfect punch of color to an otherwise neutral palette. It's versatile enough to use in an over-sized modern floral pattern as well as a bold stripe.

Shades of coral shape the color palette in this Wash Park home designed for a young couple. It makes an appearance throughout the home creating continuity in the design. It's in a variety of patterns as well as solid fabrics.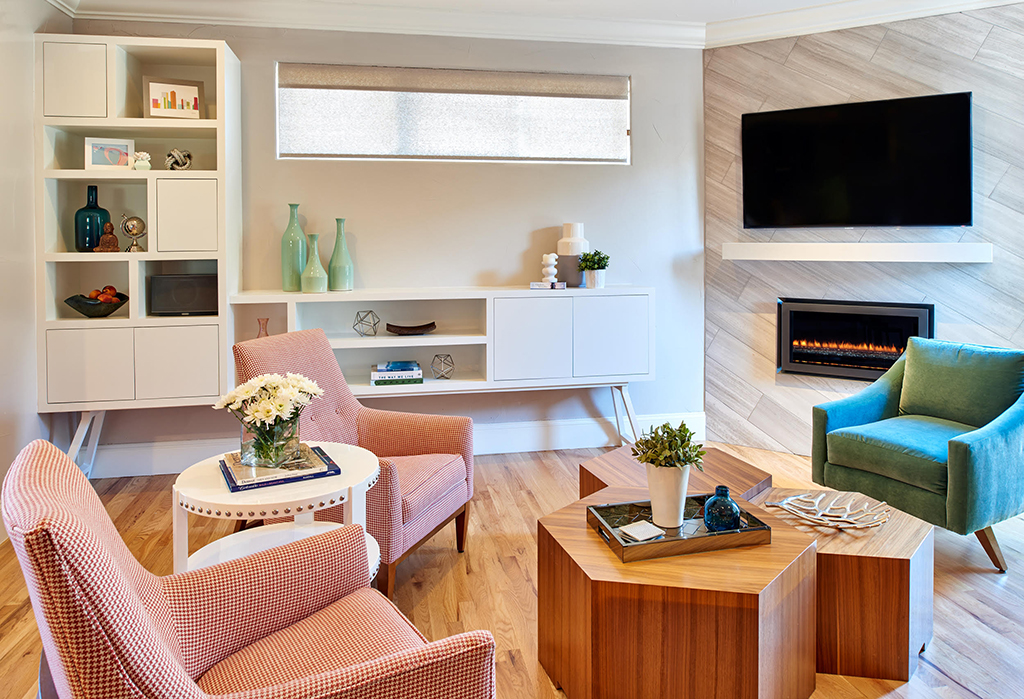 See this entire Beautiful Habitat project
Paired with bright white, coral gives a a crisp, clean look — perfect for a powder room. Or make a bold statement with a coat of shiny coral lacquer on cabinetry.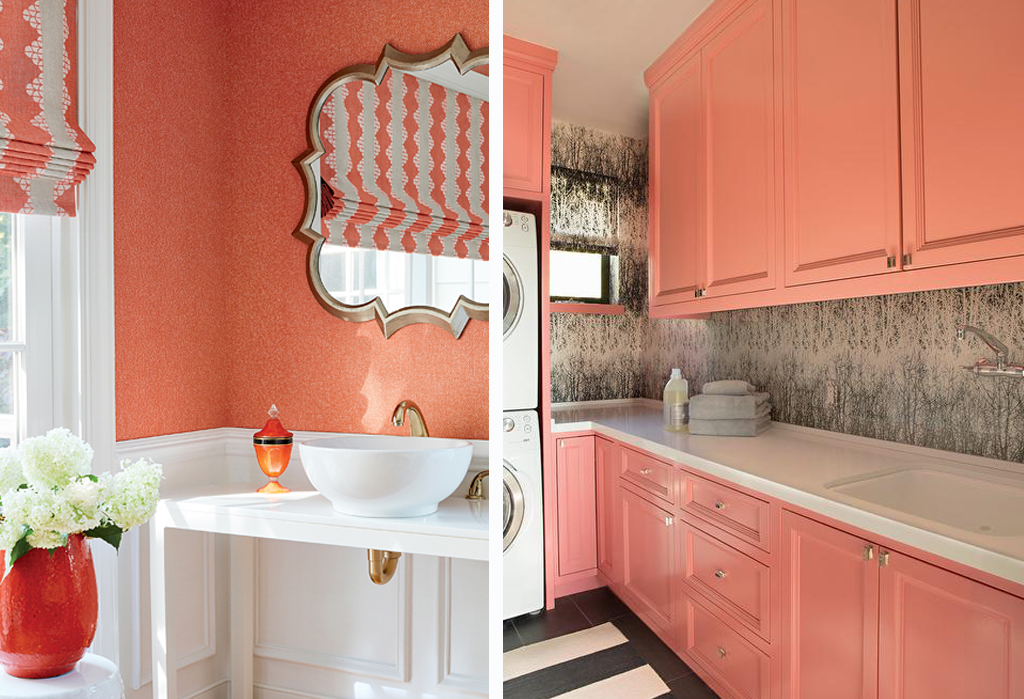 thibautdesign.com, decorpad.com
Coral lends the perfect contrast to these dark, stormy walls in a space that might otherwise be construed as masculine.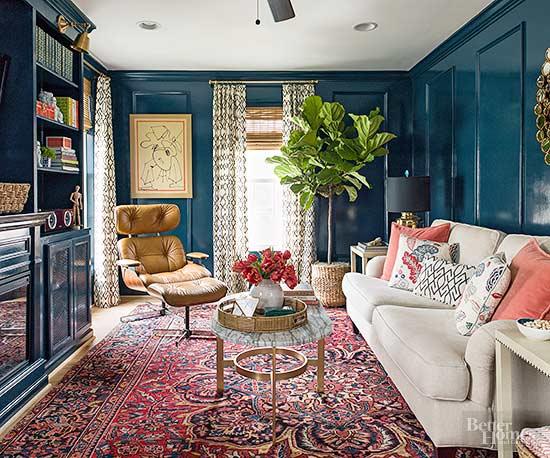 bhg.com
However, on the opposite end of that spectrum, coral alongside the curved lines and rich wood tones of this desk gives this office an overtly feminine feel.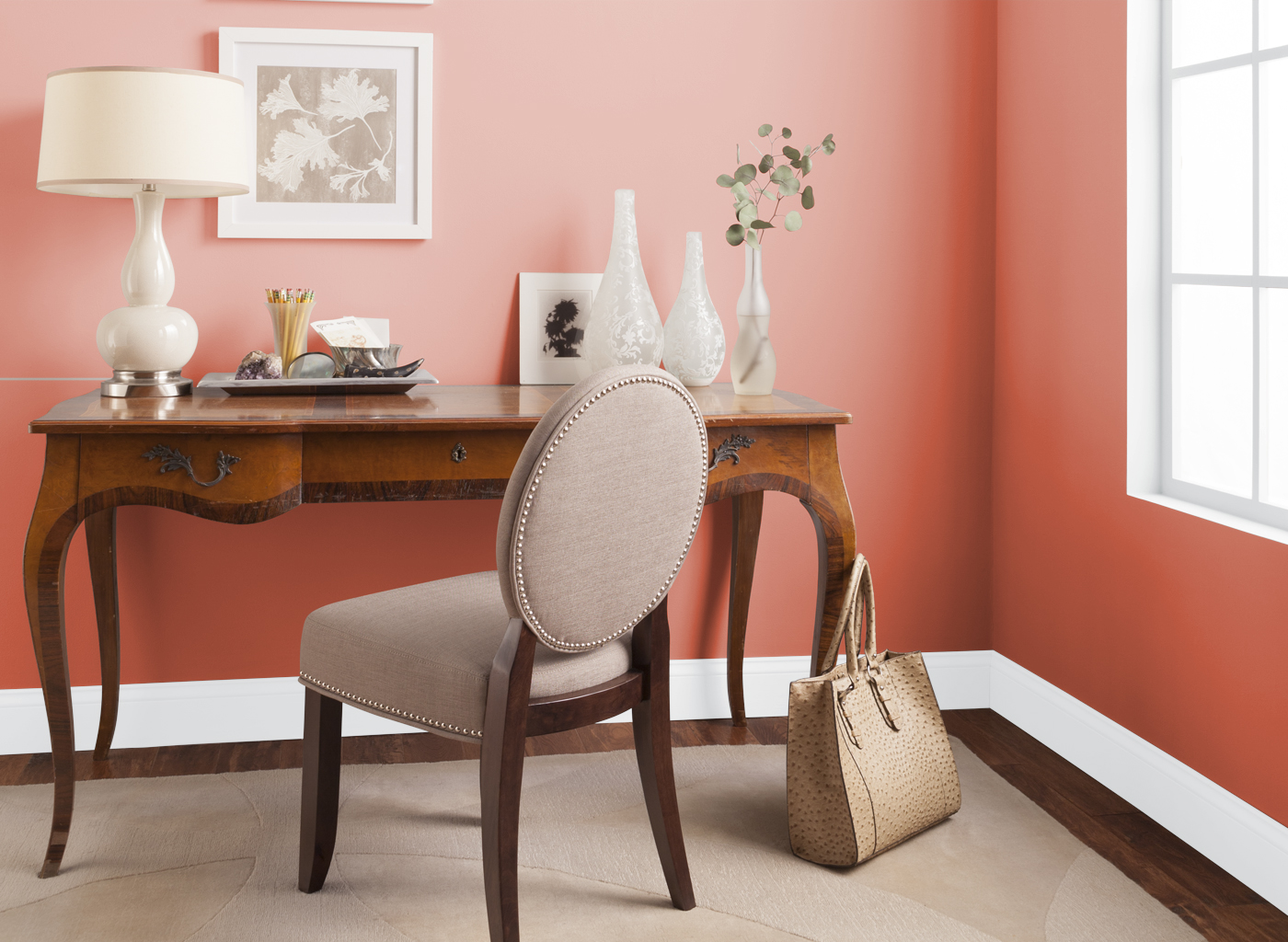 nanobuffet.com
Color is an excellent way to create the atmosphere of a room and to affect your mood when you're in that space. Get back to the basics in our Interior Design Series.
Read our Top 3 Interior Design Tips e-book which outlines a few go-to rules for taking your interior design from ho-hum to a polished, designer space.
Ready to get started on your interior decorating project? Fill out our pre-consultation form now!