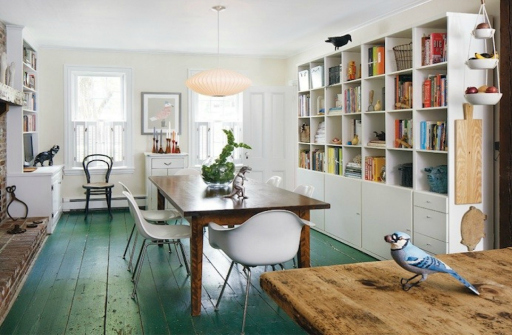 Love it or Leave it | Painted Wood Floors
I often see photos of painted floors in blogs, magazines and on Pinterest. However, this is not something that I see often in person and as an Interior Designer. That has a lot to do with the Denver & Boulder Colorado markets in which I work. Many of my clients live in newer homes with new or nearly new wood floors. Painting them seems like blasphemy. Another group of clients lives in older pockets of Denver, with wonderful homes including bungalows, 1930's Tudors, and Mid-Century Modern. In these homes we are working to strike a balance between preserving original detail and modernizing the homes for life in this century. Often the floors are original to the home and again off limits to paint. But I am curious about your thoughts on painting wood floors: do you love it or would you leave it?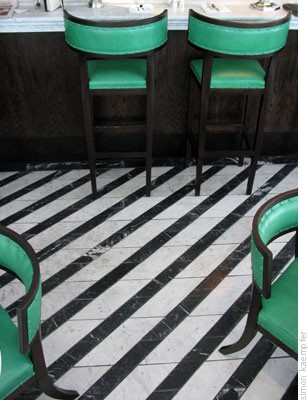 Cecconi's in London via Studioilse.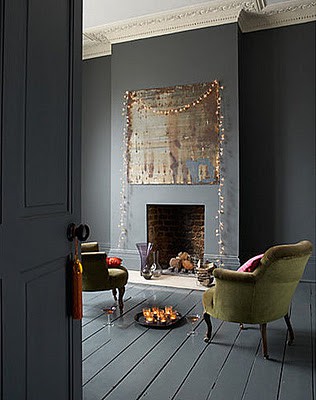 A simple, solid painted floor, via Bradbourne Farm.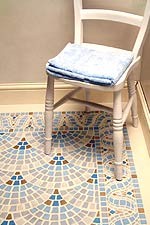 A faux mosaic tile design painted on to a floor, via Henry Donovan Motif.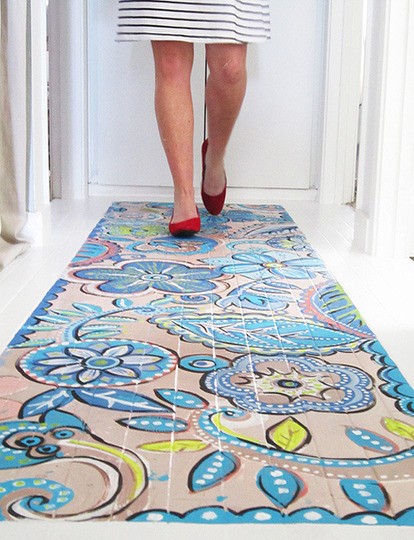 This paint pattern looks like a rug in this hallway. Via Curbly.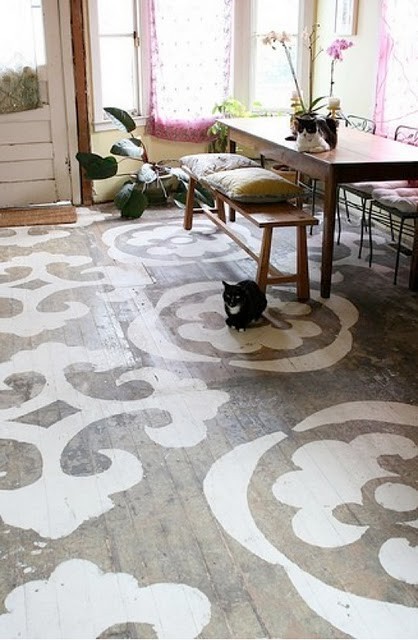 A stencil design over a distressed floor makes a dramatic statement. Via Designspiration.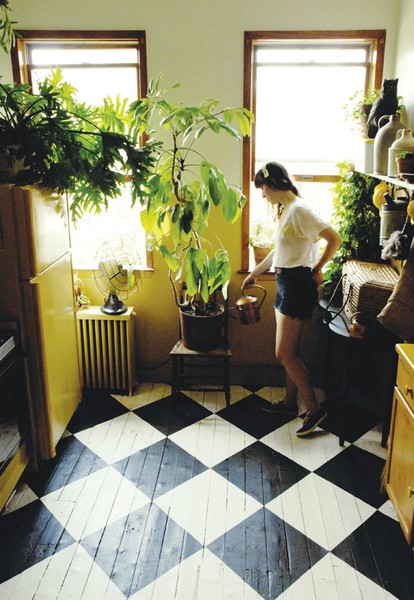 A classic tile pattern painted onto a kitchen floor. Via Hello Tiger.
I want to know what you think. Would you paint your wood floors? Do you love it or would you leave it? Have you painted wood floors before? Please share your photos with us here or on Facebook.
And please chime in on our other Love it or Leave it discussions: