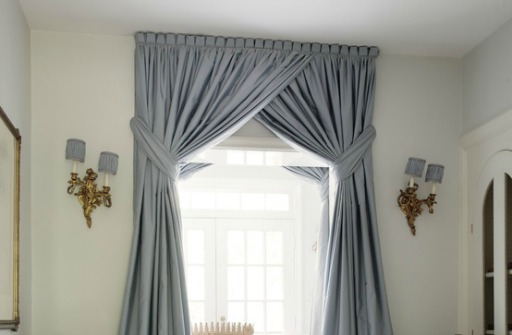 Love it or Leave it | Drapery Puddles
Drapery puddles – do you love them or would you leave them?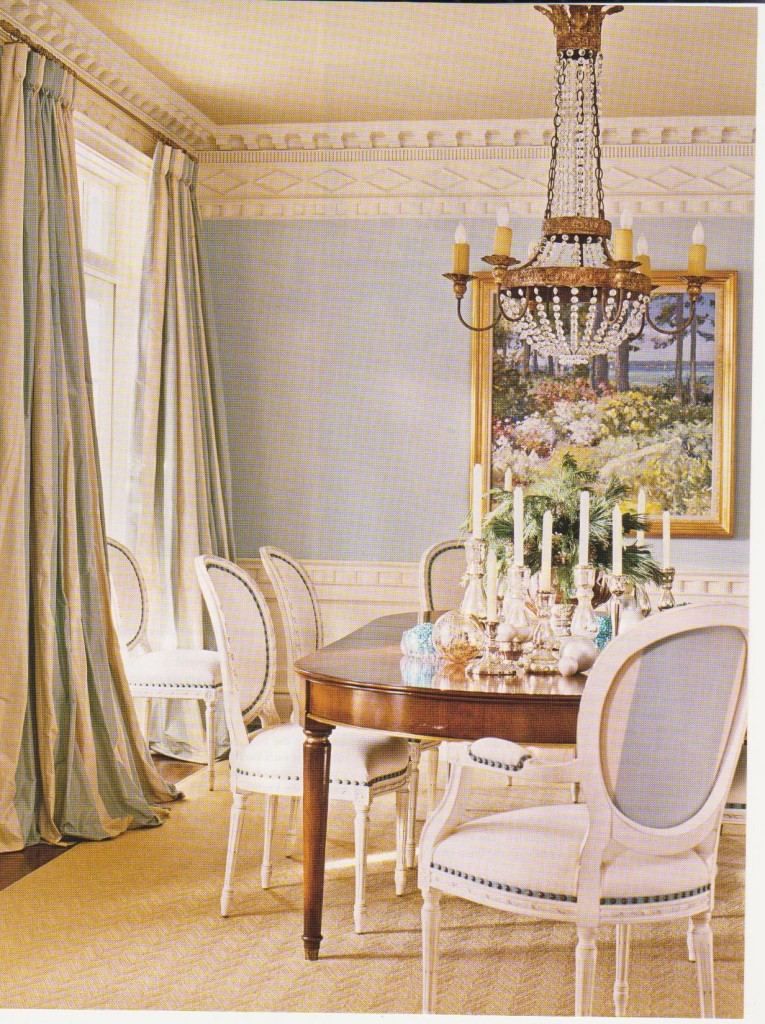 via Jon Howard
I know that many of you aren't quite sure what "drapery puddle "means.  To me that has always meant any drapery that is longer than just touching the floor. So anything that is longer than the photo below, which creates a "puddle" of excess drapery on the floor.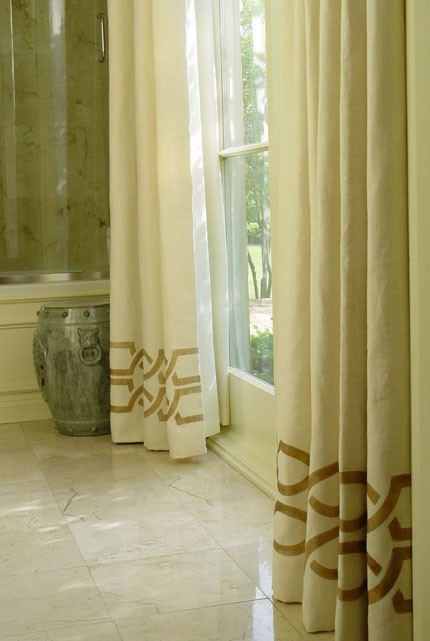 However, I found this handy graphic that adds further definition to everything I had previously called a "puddle". I stand corrected.

For the purposed on this argument, I am posing all "touching" drapery treatments against the "breaking", "sweeping" and "puddling" combined. Does it create a beautiful, elegant design element? Is it a cleaning obstacle? Is it something that needs daily fixing to lay correctly? What are your thoughts on the drapery puddle?
Do you love it or would you leave it?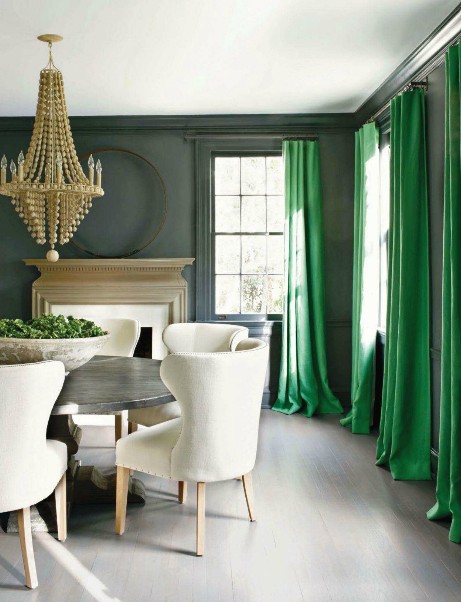 via
via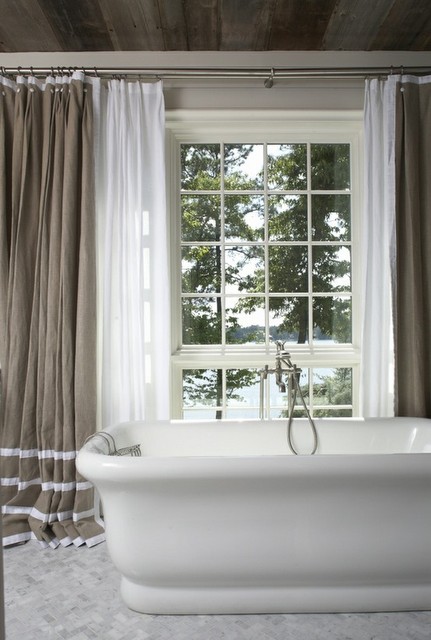 via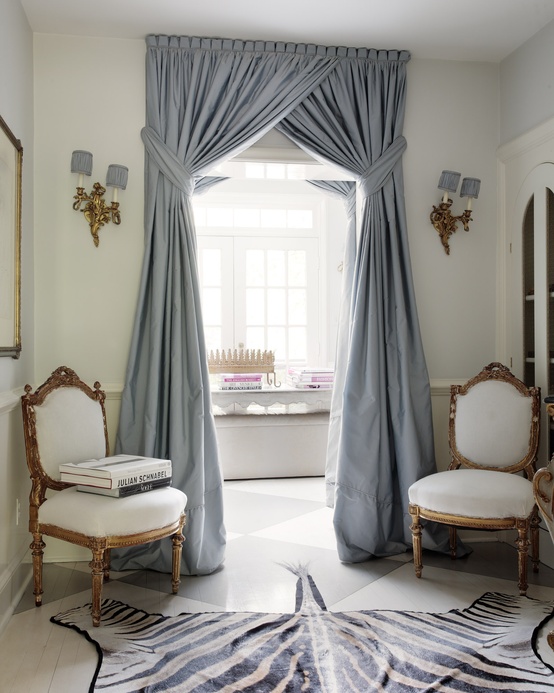 via