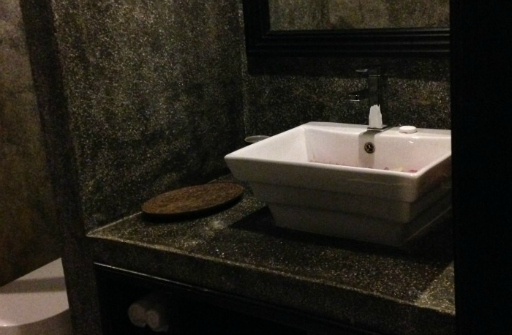 Love it or Leave it | Concrete Bathroom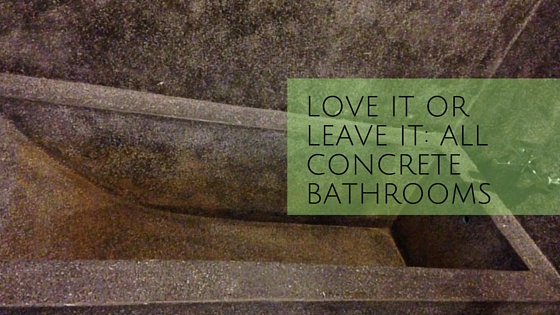 Last fall my husband and I took another world-traveling adventure to Hong Kong, Cambodia and Thailand. It was my first time in Asia and it was amazing. The culture, the food, the architecture… it was all a wonder for the sense and I found several sources of inspiration for Interior Design.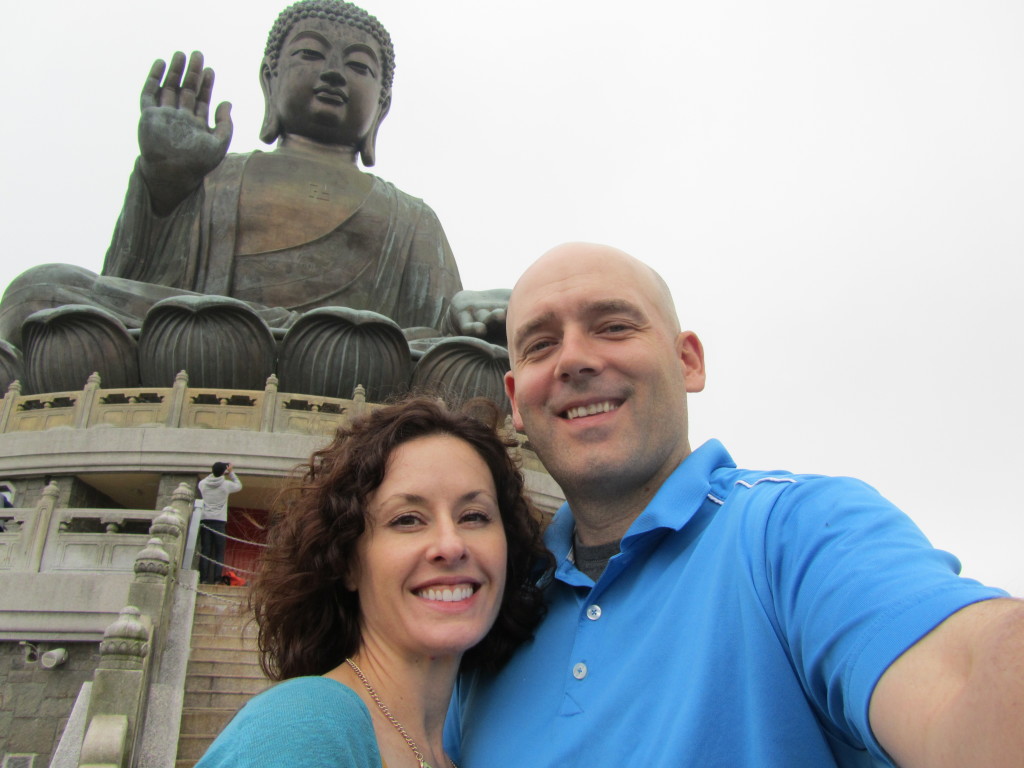 Our hotel in Cambodia had a very interesting bathroom… from top to bottom, the entire bathroom was made of concrete (sans sink, toilet and mirror). The vanity and bathtub were made in formed concrete. The walls and floor are all concrete. It's such an interesting design concept.
Please excuse the photo quality. These were taken with my phone.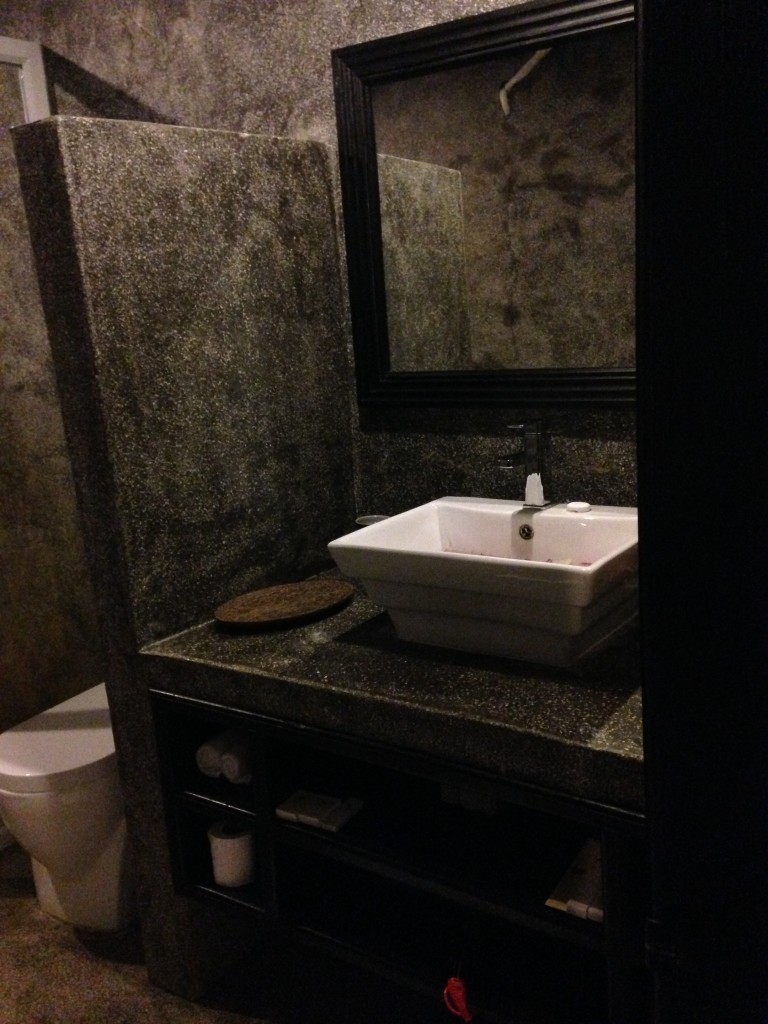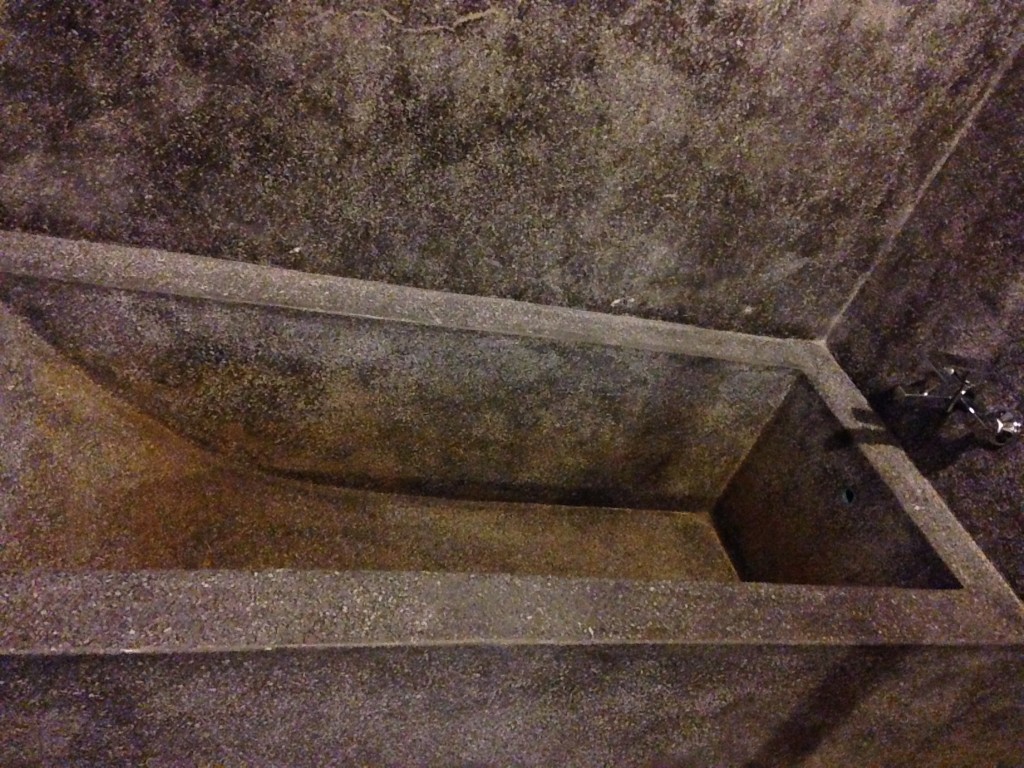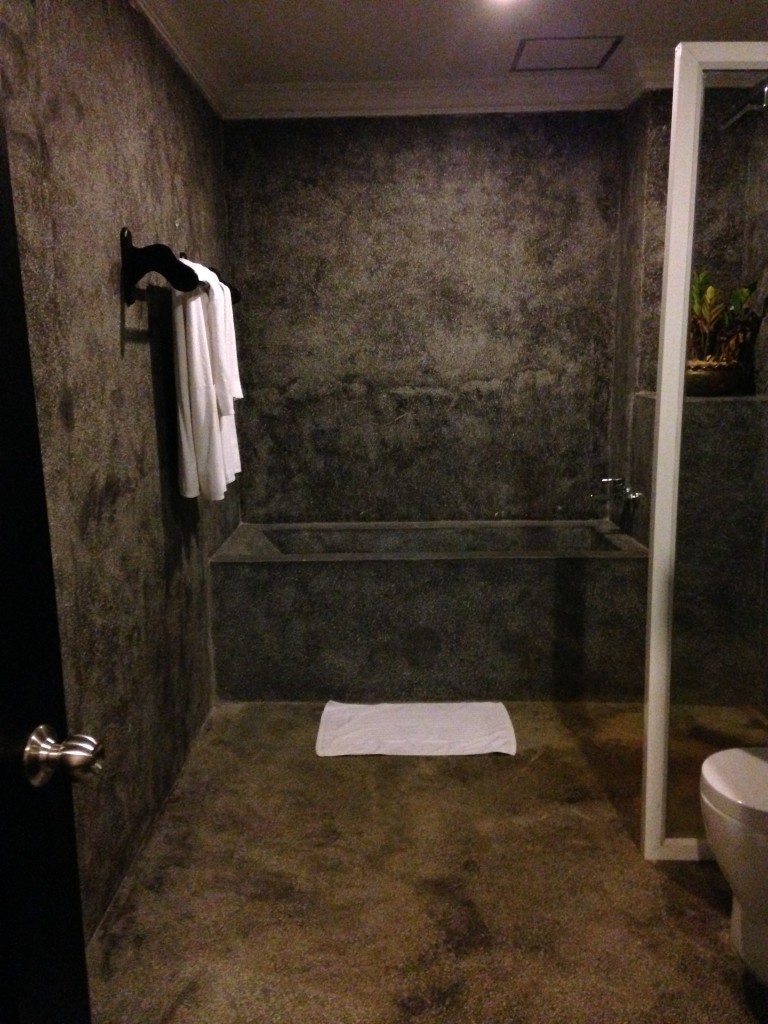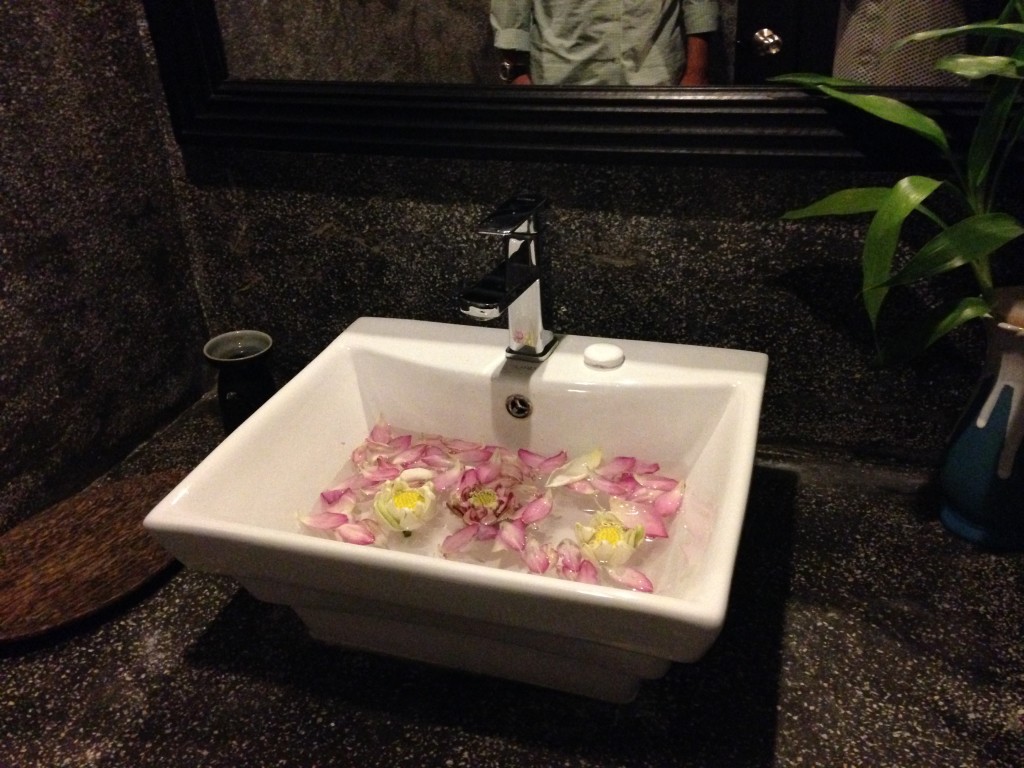 I realize that this design concept is employed most likely because concrete is relatively inexpensive and easily accessible. However, the idea of using concrete in this way makes for a very interesting bathroom. It's a modern and sleek, yet industrial look. Imagine the ease of cleaning this bathroom! The whole room can literally be hosed down.
Now, I realize that this particular bathroom is quite dark and many of you will dismiss it on that basis. Therefore, I have many other all concrete bathrooms to consider.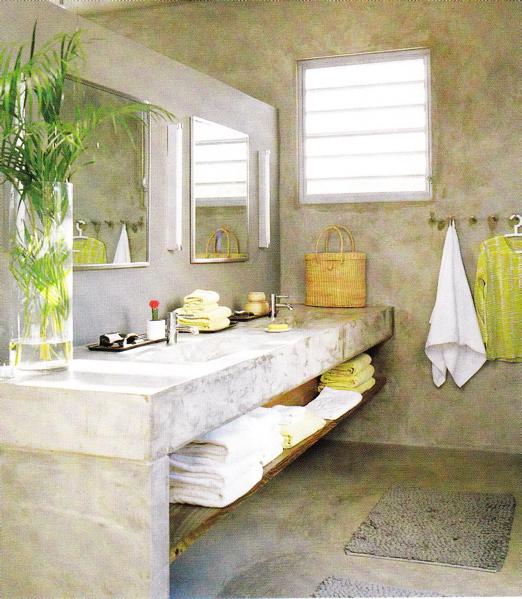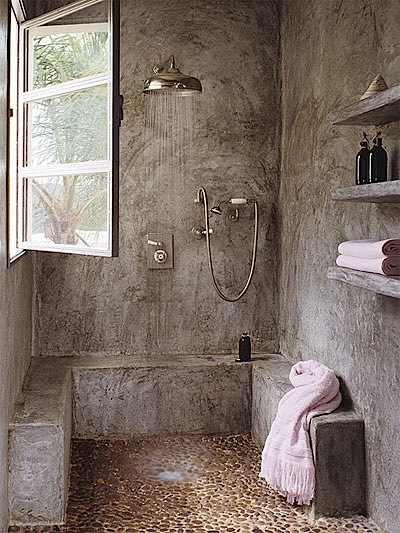 Decorpad.com                                                               Decoholic.com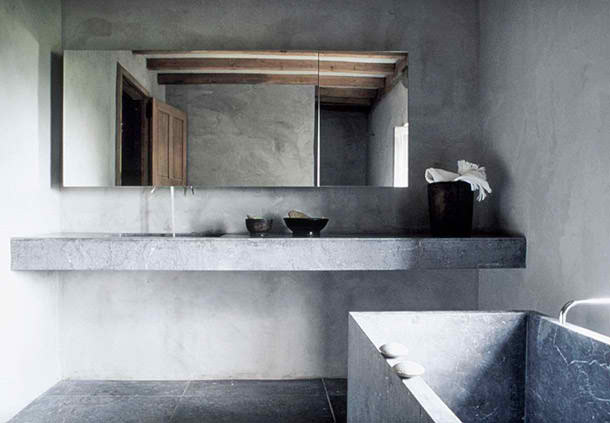 Joseph Dirand Architecture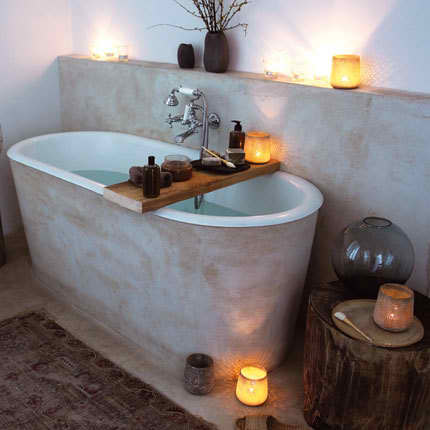 hometone
This concrete bathroom has a wonderful organic feel with the addition of pebbles and the sculptural wood chair.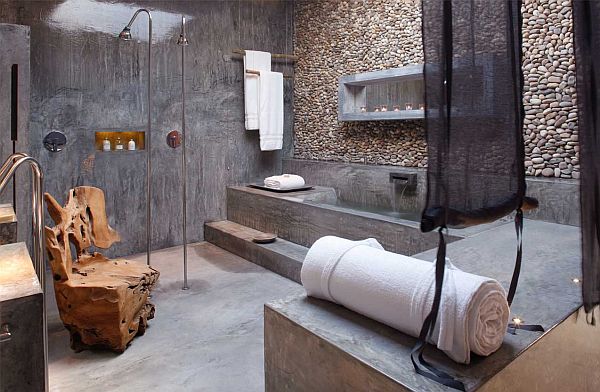 This concrete bathroom adds a little glamorous bling. It's an eye-catching combination.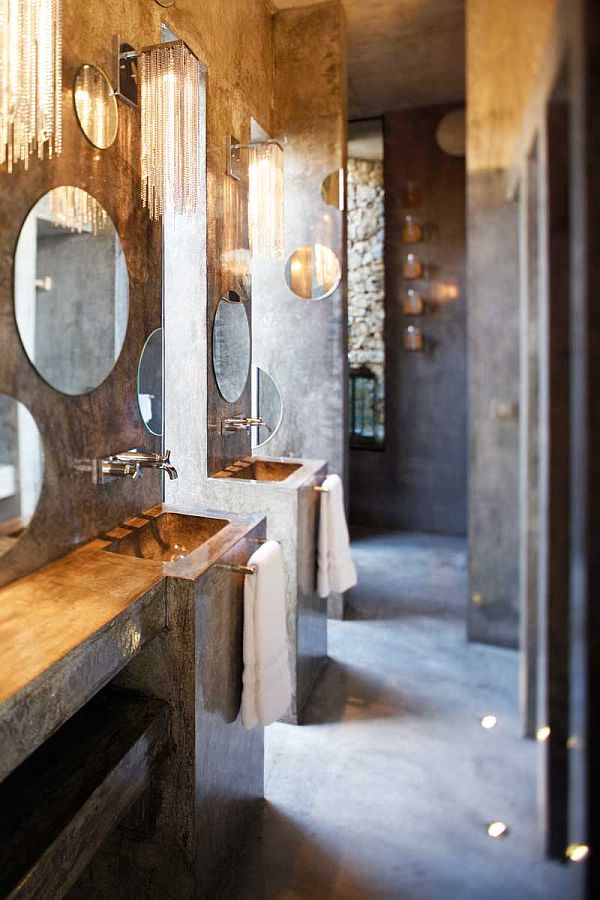 homedidit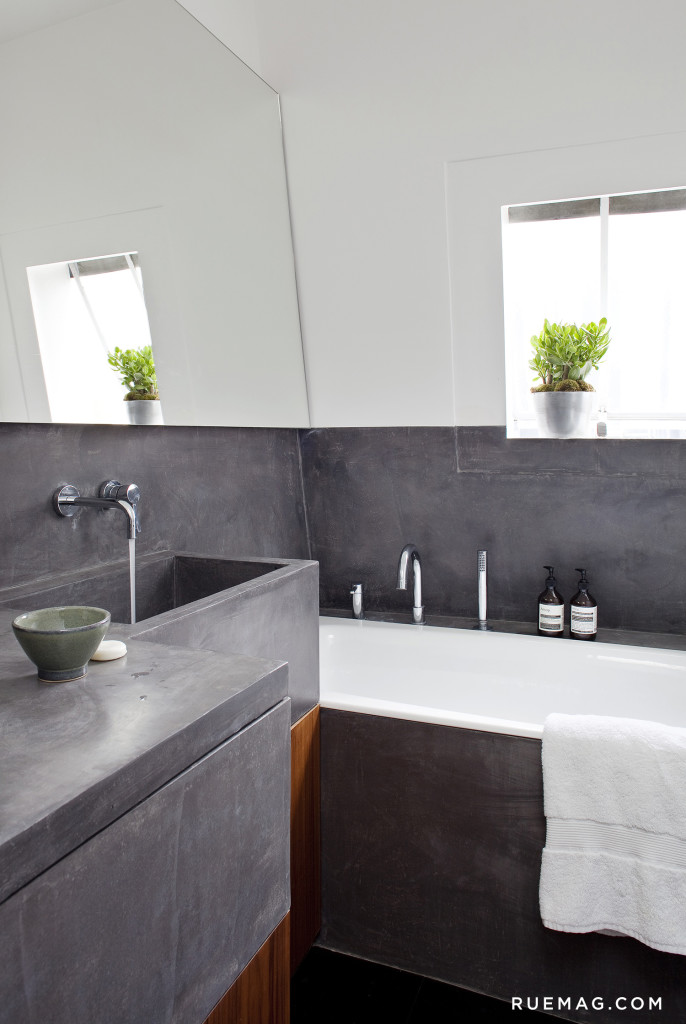 Rue Magazine
As with most design choices, there are pros and cons to using concrete in bathroom. Concrete is resistant, can be built on the spot, is quite low-maintenance, is light on the pocket and can be custom-made to your imagination! You could have your bathtub formed to be the ideal comfort for your body. The disadvantages are that it is heavy material and also semi-permanent. Once you install it, it will be quite a feat to move it around!
So what do you think of a concrete bathroom? Do you love it or would you leave it?
By the way, Cambodia is a treasure and I highly recommend a visit! We visited the temple complexes around Siem Reap. Siem Reap is a wonderful and vibrant city, like Asia meets New Orleans. Our concrete bathroom was in a splendid little hotel called the Khmere Mansion Hotel.