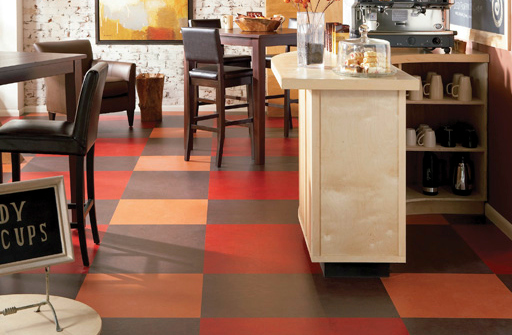 Linoleum's Bad Rap
Poor Linoleum. It's name has been misused and it's been incorrectly categorized for so long. Very often people say "linoleum" when really they are referring to "vinyl". Today I'd like to talk about the differences and show you that proper linoleum is actually a very cool product.
"Linoleum flooring is made from natural materials like linseed oil, recycled wood flour, cork dust and limestone. Linoleum is naturally anti-bacterial and biodegradable. It is a perfect choice for a "green" floor in one's home." (Armstrong)
Vinyl
Vinyl flooring is the sheet material that is often imprinted with a pattern to mimic tile. It comes in 6′ and 12′ widths on a roll. It is the most economical flooring available and therefore is often viewed as a negative.
I don't know why, but every time someone refers to linoleum in a negative, they are actually visualizing or referring to vinyl.  So let's talk about the positives of linoleum.
Linoleum
Quick Facts About Linoleum
 Linoleum is one of the oldest 'natural' floor types still in use which dates back one and a half centuries to its creation in England.
Linoleum floors were very popular until just after World War II when the cheaper priced synthetic, flexible vinyl was the new thing
Today, with the emphasis on eco–friendly, green flooring products, linoleum is staging a comeback.
Linoleum is made entirely from natural raw materials and is comprised of things like linseed oil, rosin, and wood with jute backing.
Linoleum is available in a rainbow of colors, patterns and beautiful designs and is even available as a "do it yourself" installation project.
As flooring, linoleum is durable with an expected lifespan of 40 years.
Since it is made of natural and renewable materials, it is entirely biodegradable when discarded.
In addition to the above list, linoleum is a fully customizable product. There is no end to the creative designs that can be achieved through linoleum.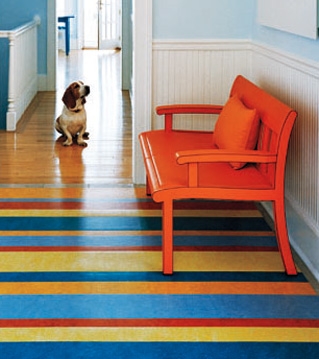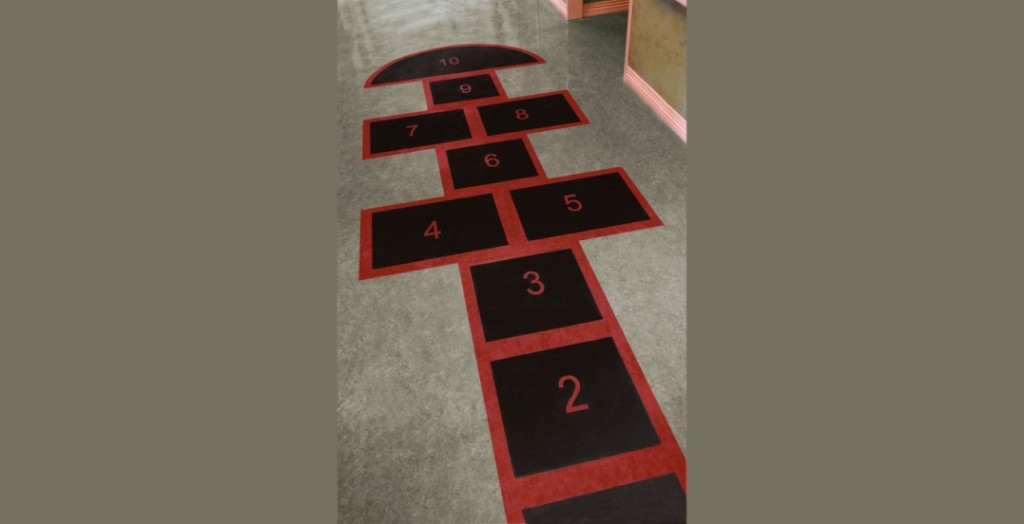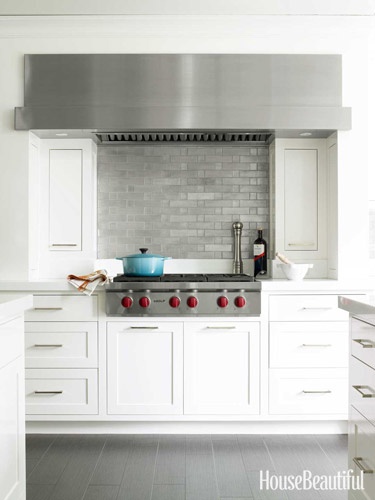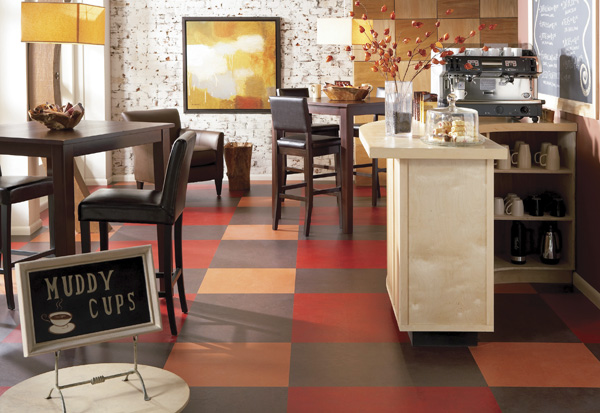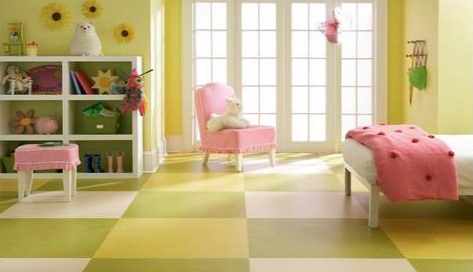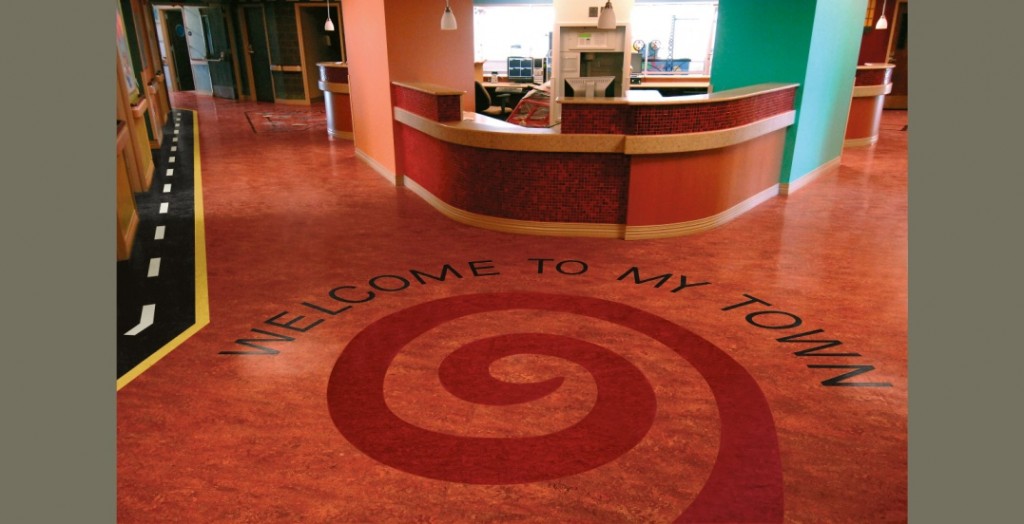 Linoleum (lĬnō´lēəm), resilient floor or wall covering made of burlap, canvas, or felt, surfaced with a composition of wood flour, oxidized linseed oil, gums or other ingredients, and coloring matter. In the manufacture of linoleum, linseed oil is exposed to the air in a succession of thin films until it is of a rubbery consistency, or it is thickened by heating until it becomes a spongy mass, after which it is ground, mixed with pulverized wood and other ingredients, and then applied to the foundation and rolled smooth. The final process is a thorough seasoning in drying rooms. In inlaid linoleum the pattern is built up from the base in the colors of the design and is therefore permanent. Linoleum is made in several thicknesses and in the form of tiles. It is sometimes surfaced with a durable pyroxylin lacquer. Although large amounts of linoleum are still produced, other materials such as vinyl are now more widely used as floor coverings (Linoleum, 2012)
"linoleum." The Columbia Encyclopedia, 6th ed.. 2012. Encyclopedia.com. 2 May. 2013<http://www.encyclopedia.com>.