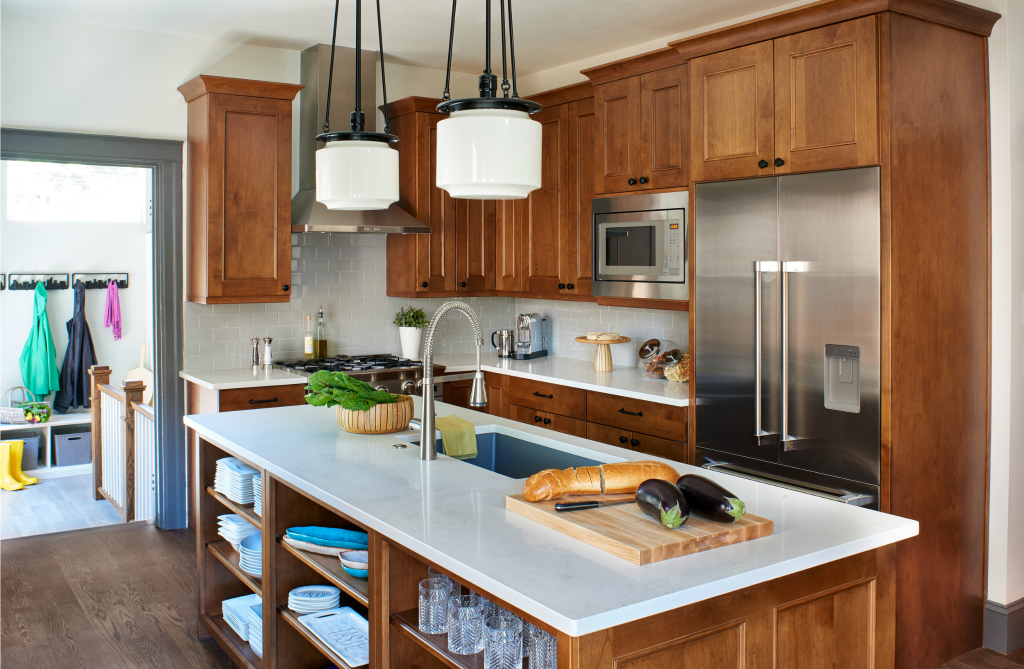 Kitchen Designs We Love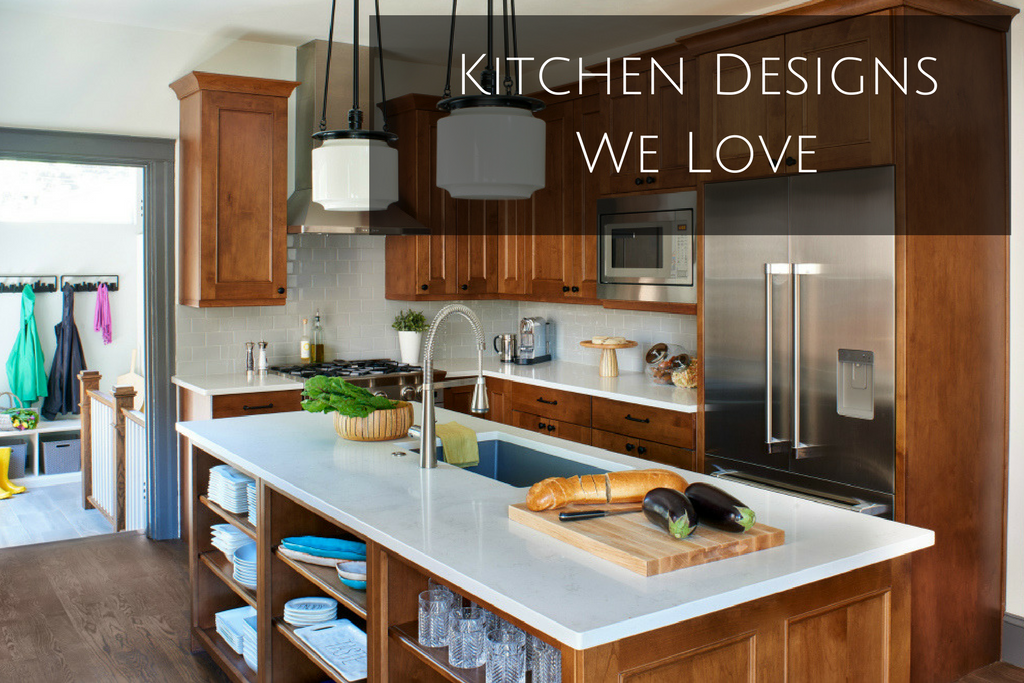 Oh, our love affair with the kitchen. It's "the heart of the home" as the old cliché goes. And it really is, which is why it's so important that it serves us well in addition to being a reflection of our life and personal style. You'll see examples in these six kitchen designs we love.
The function of a kitchen starts with its layout, but much of it is hidden behind closed cabinet doors and drawers. So, in this post, we're going to explore the things that make these kitchen designs amazing based solely on the visual aspects of the space. Does your kitchen reflect your personality they way these kitchens scream style?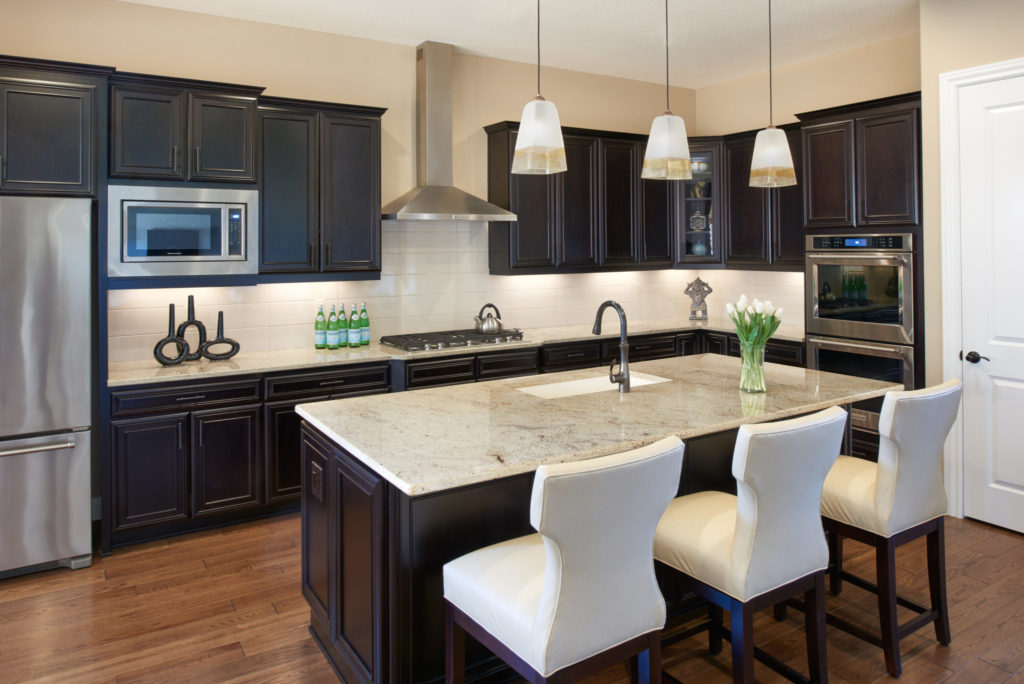 See this entire Beautiful Habitat project.
Clean, Crisp, Traditional
This contrast of dark and light creates the perfect traditional, elegant kitchen, while the updated styling, finishes and bar stools ensure a contemporary twist. The granite countertops have coloring and texture similar to that of marble with a more durable, longlasting finish.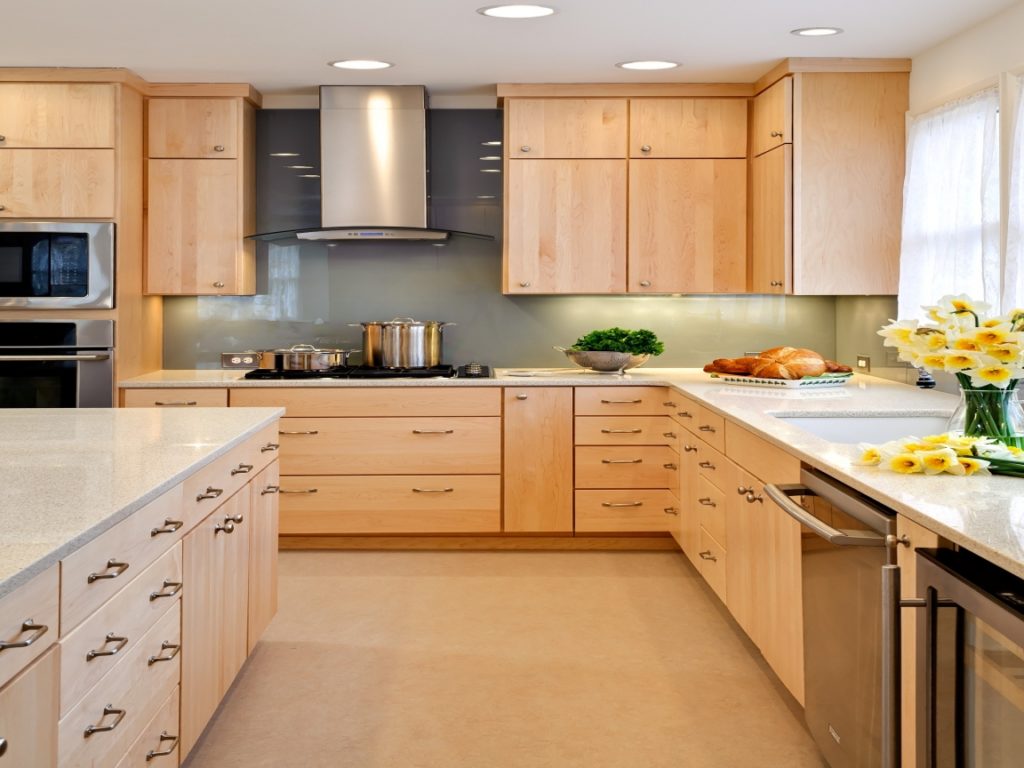 artflyz.com
City Sleek
Don't shy away from the hot blonde — blonde birch cabinetry, that is. This gorgeous wood has plenty of texture and character but still offers a chic, modern look. The monochromatic palette in this kitchen allows your eye to rest on the soft gray backsplash — its shiny finish contrasting the satin finish on the cabinetry.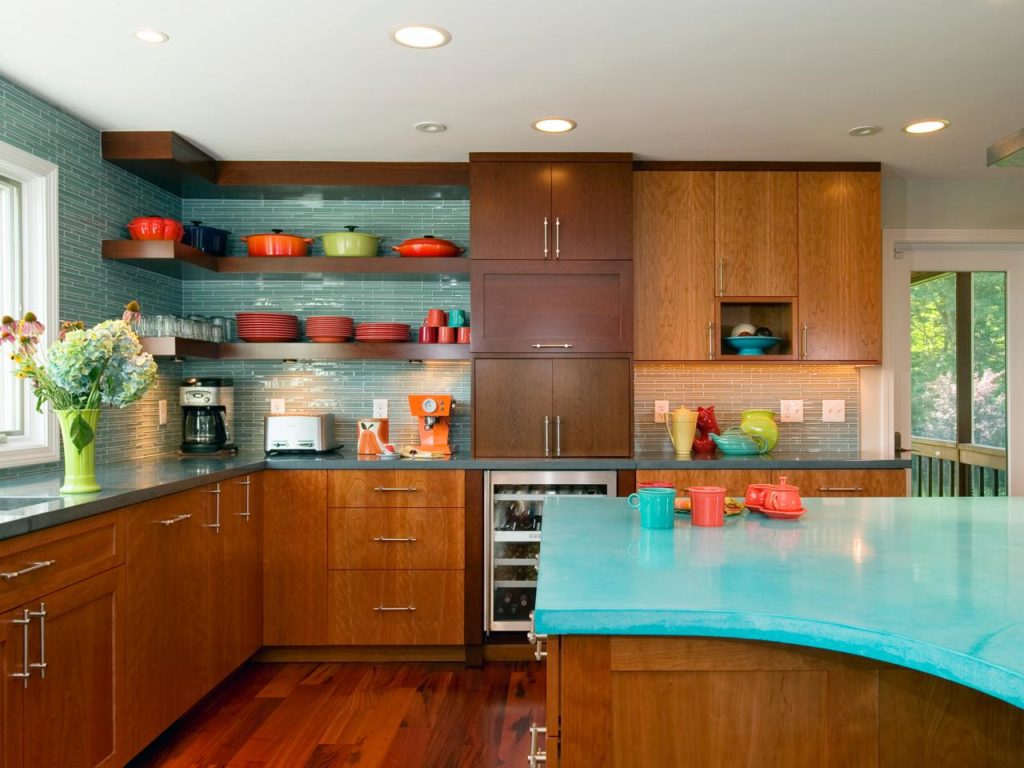 birdcourage.com
Mid-century Mod WOW!
The cabinetry in this kitchen harkens to the minimalist style of the mid-century modern era. Turquoise blue backsplash tile soars to the ceiling and flows between sleek open shelves. Instead of the typical contrasting island cabinetry, this kitchen has a contrasting stripe of cabinetry around and above the beveraage refrigerator. The color spreads along the wall on the shelving.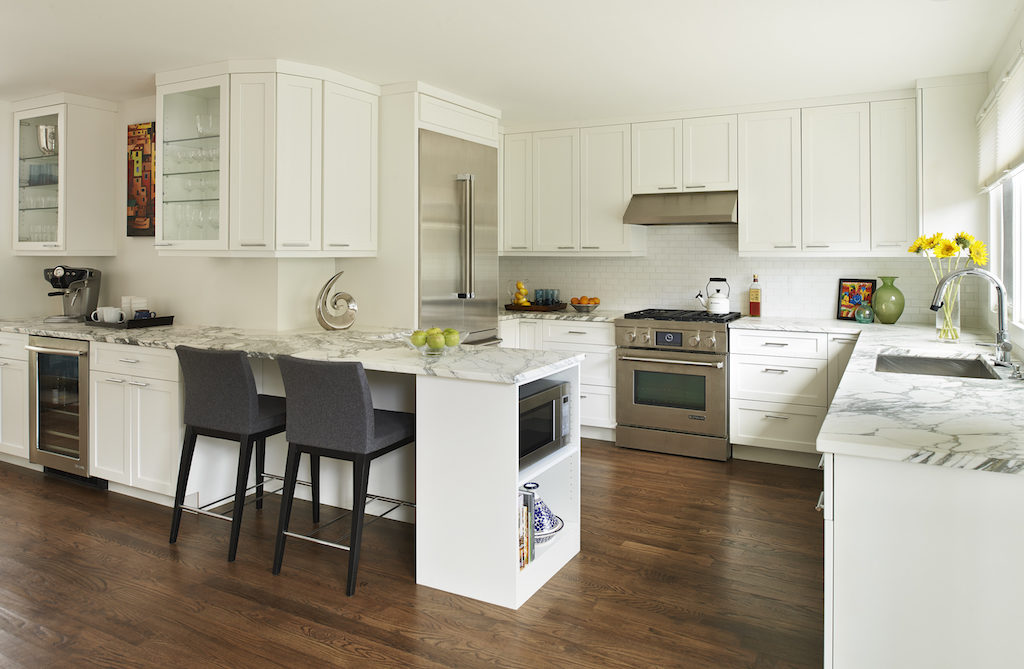 See this whole-home Boulder remodeling project.
Room to Move
This beautiful Boulder kitchen offers the busy homeowners room to move with separate areas for prep, cooking, eating or homework and a drink station that allows kids and guests to help themselves without getting into the cooking mix. A classic canvas of white cabinetry topped with marble is the clean, modern looks the homeowners sought with a touch of traditional elegance.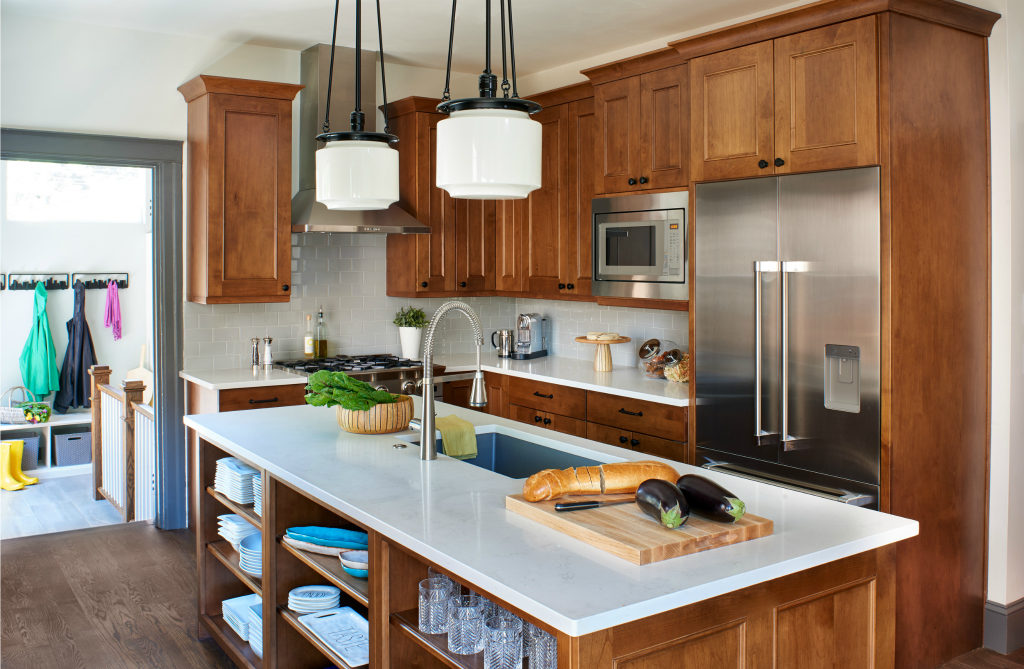 Check out this recently finished Wash Park pop-top project!
Create Space
This mighty Wash Park, Denver kitchen packs a punch with timeless warm wood cabinetry, crisp white countertops and unique pendant light fixtures. The open shelving on one side of the island keeps most-used items at hand and alleviates any traffic jams in the cooking area.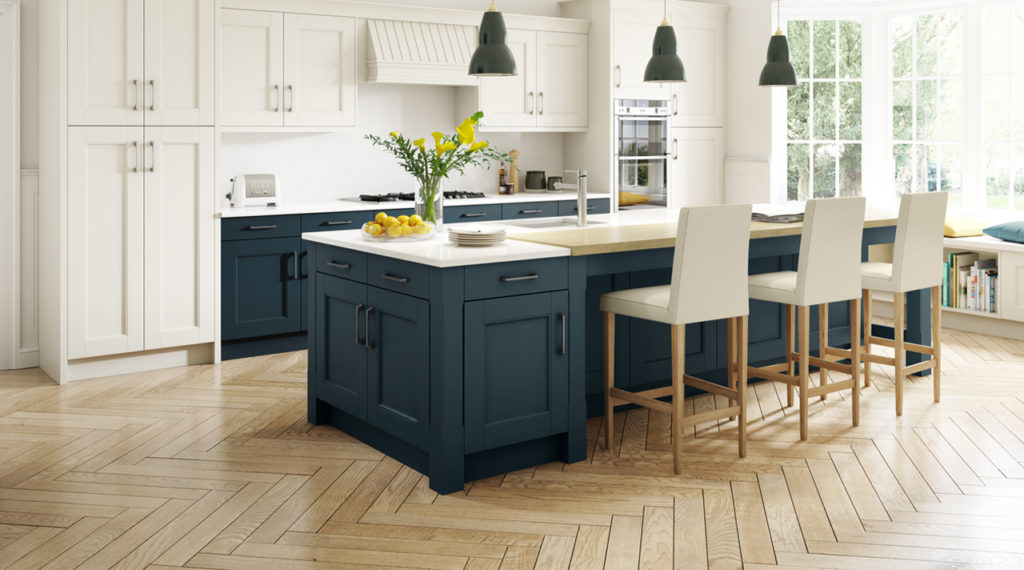 erkitchens.co.uk
Dramatic Pop of Color
Don't shy away from a bold, dark color for your kitchen cabinets — the look can be dramatic. This space even manages to keep a dreamy, beachy feel to it with white upper cabinets and the blonde herringbone floor.
Longing for a kitchen that captures your personal design style and works for your busy lifestyle? Contact Beautiful Habitat today.