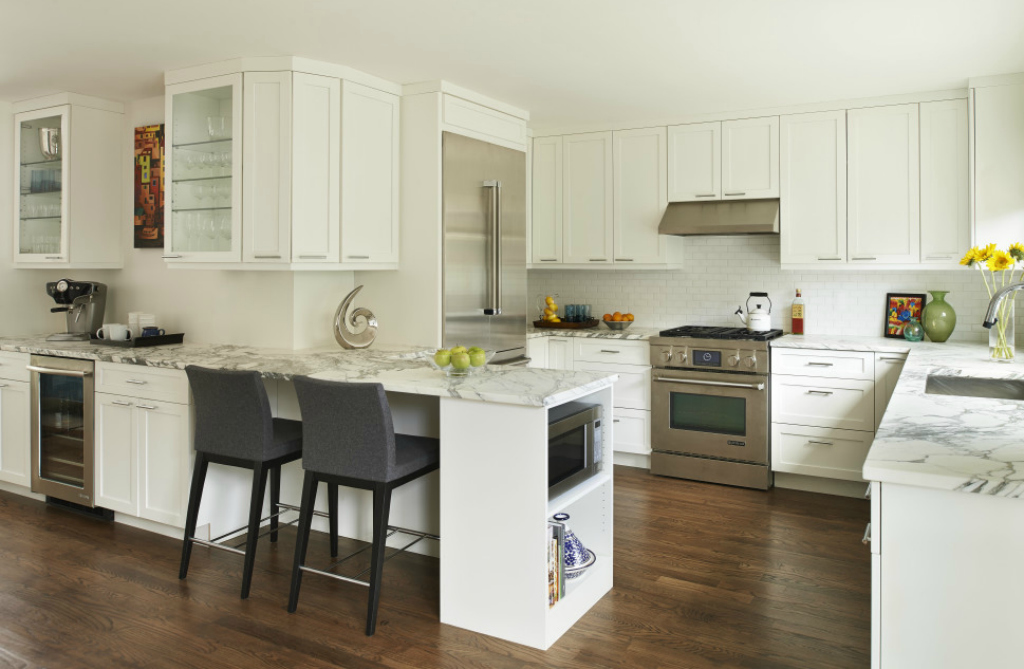 Prep Your Kitchen Design for the Holidays
Every year they sneak up on us, don't they? The holidays always surprise me. One moment I'm enjoying the last bits of summer, then cheering on our Denver Broncos, then BAM! Next thing I know Thanksgiving is only a couple of weeks away, and I'm left wondering how I'll be ready in time to make food and host family and friends. One way to ensure some tranquility through this season is to have a kitchen designed just for these occasions. Here are some great ways to prep your kitchen design for the holidays that will ensure you're ready for the season and for every day.
Kitchen Island Serving Solution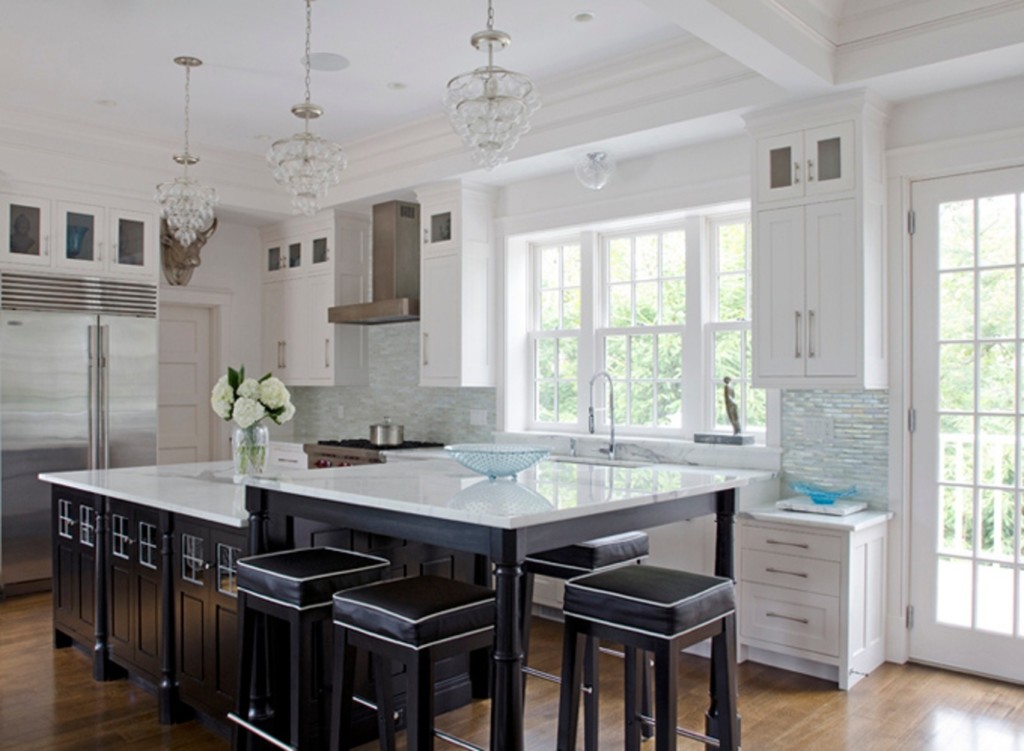 via dufell.com
Creating a large seating area at the kitchen island is practical for everyday kitchen use, but its usefulness is accentuated at the holidays. Not only can guests sit while mingling in the kitchen, but the large countertop space is perfect for a buffet of appetizers or desserts. If young children are present, this elevated section could be the perfect place to keep hot dishes out of reach of small fingers.
This black and white color palette is a classic, clean everyday style that serves as a blank slate for adding touches of color by the season — perfect for holiday decorating.
Extra Seating Close at Hand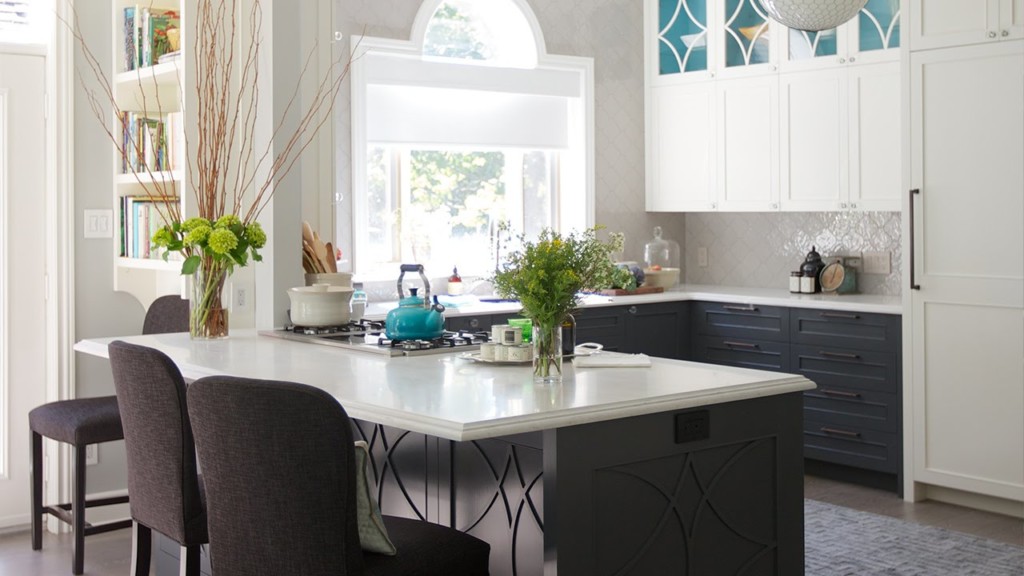 via i.ytimg.com
Keep your kitchen design flexible and allow space for easily accessed additional seating. Open shelving is positioned to leave room for storing an extra bar stool here. The shelving can be used for books, of course, but also consider that space for additional glassware storage if needed. Shallow, wide cabinet drawers are great for storing over-sized platters and serving dishes.
Stations Keep the Party Flowing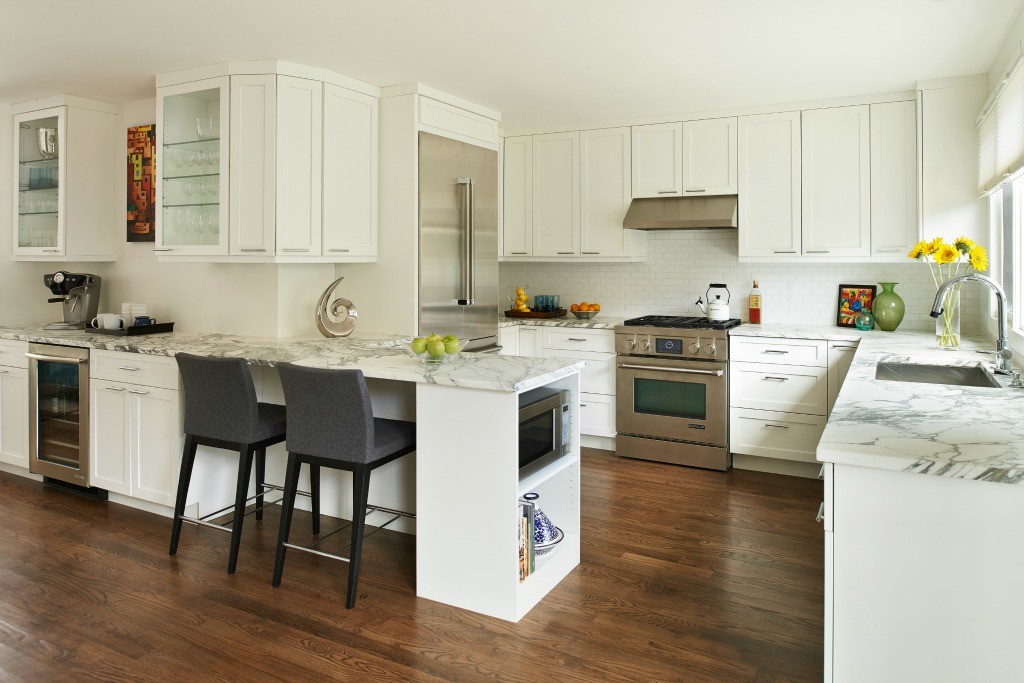 See this award-winning project from Beautiful Habitat.
A great way to keep some flow throughout the kitchen when it's full of people is to incorporate stations for different tasks or different parts of the meal. A beverage station is a great way to create some separation and it offers a specific location to store all of the items needed for making coffee, tea or mixing something a little stronger.
Depending on your drink preference, be sure to include a wine refrigerator or even a beer tap — or both.
Holiday Brunch Perfection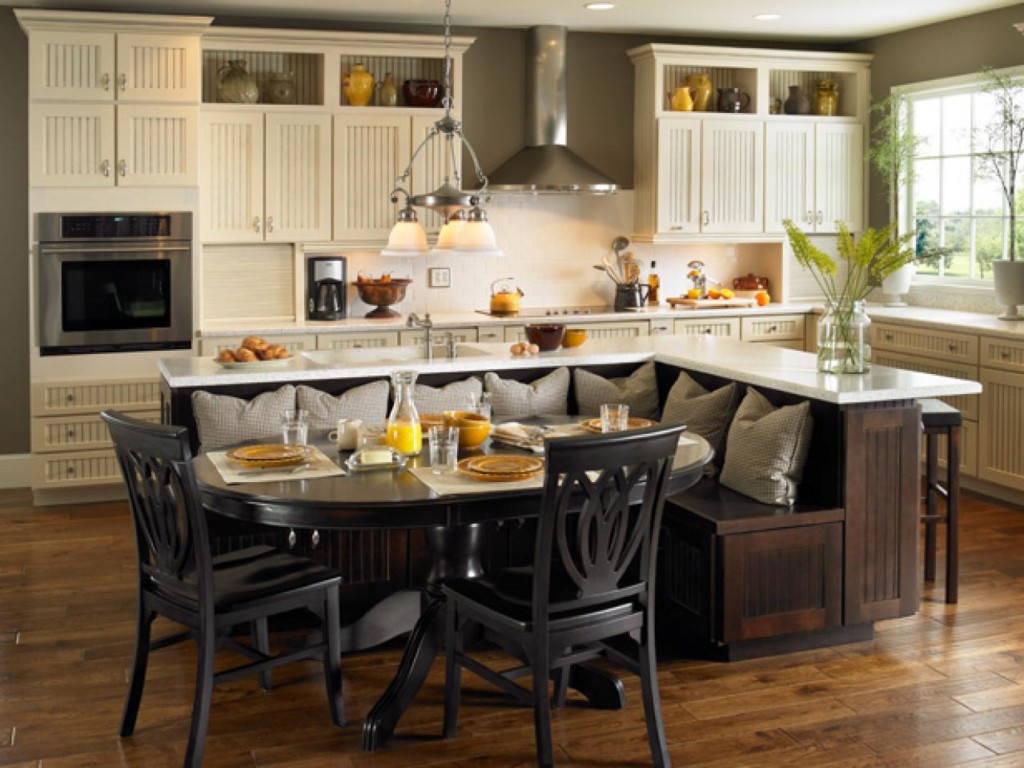 via homeazy.com
Who wouldn't love a holiday brunch surrounded by immediate family in this cozy, built-in banquette designed to comfortably seat four to six people. Take a moment on Thanksgiving morning to connect before the hustle and bustle of food prep and visitors take over your day.
This smart kitchen design offers two seating areas as well as ample countertop space for making meals and for setting up a buffet-style meal.
Entertaining Dishware Storage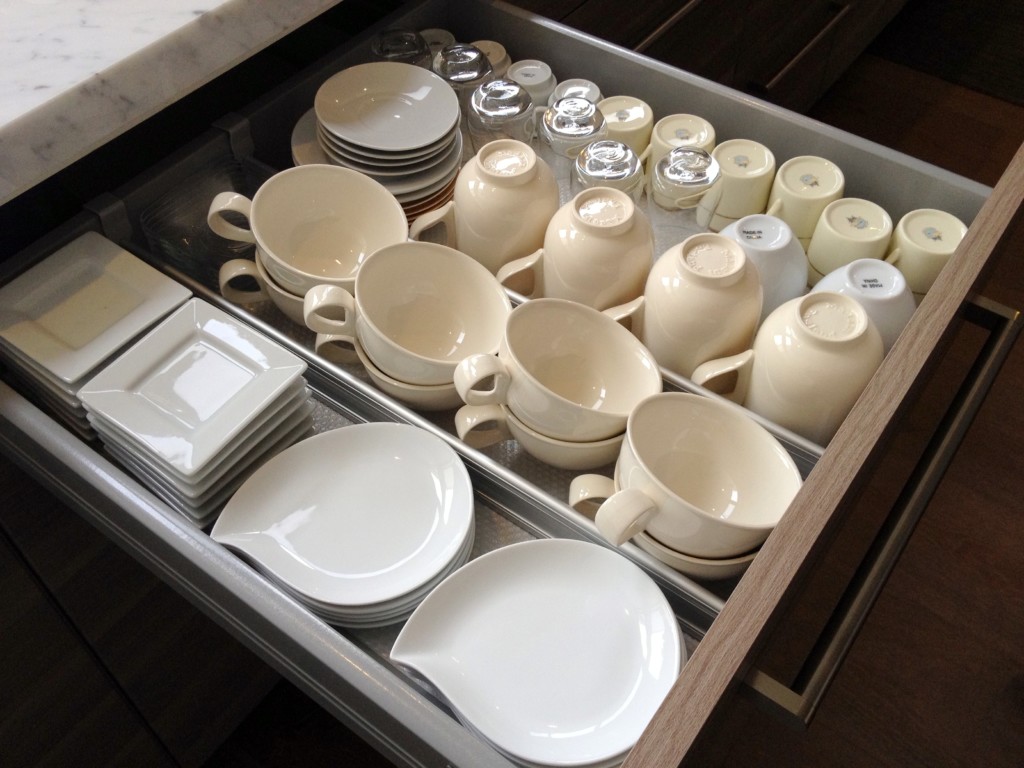 via marysherwoodlifestyles.com
Although you might not use these special entertaining pieces that often, it's important to have them stored in an easy-to-access spot to save time during festivities. This also ensures guests can make themselves at home and retrieve their own dishware if needed. Drawers are the perfect way to easily take stock of what you have and what you might need before the big event.
Today's kitchen cabinetry offers a variety of configurations for drawer banks as well as traditional base cabinets to help you organize and accommodate your particular storage needs.
Need help planning a kitchen design that will suit your everyday lifestyle as well as your holiday gatherings? Contact Beautiful Habitat today.