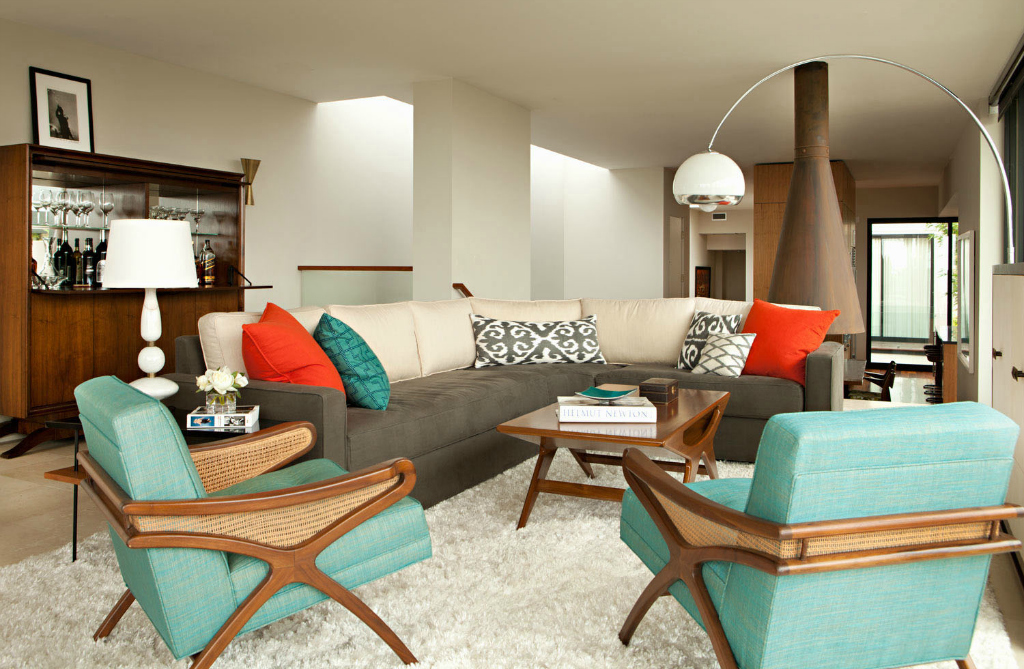 Interior Design Inspiration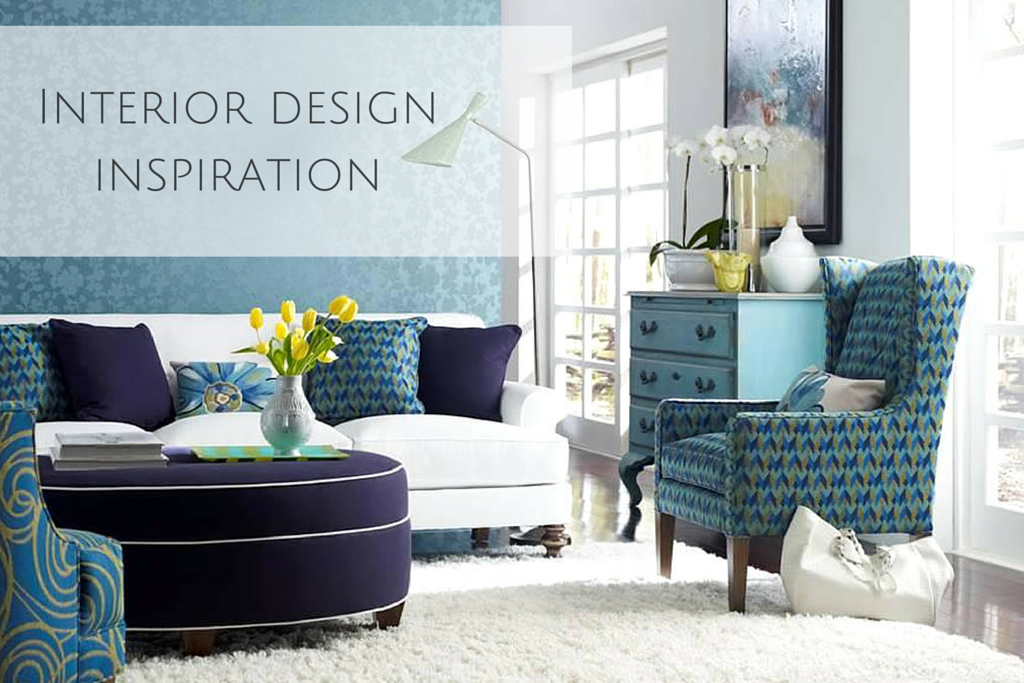 Interior design inspiration can come from anywhere — your favorite sweater, heirloom furniture or everyday household objects. Inspiration comes in a variety of ways, too. It could be texture. Definitely color. But it could also come from a particular era. Or your belief system. Look around … anything can be inspiration for your next interior design project.
Here are some great examples of places you might look for your inspiration.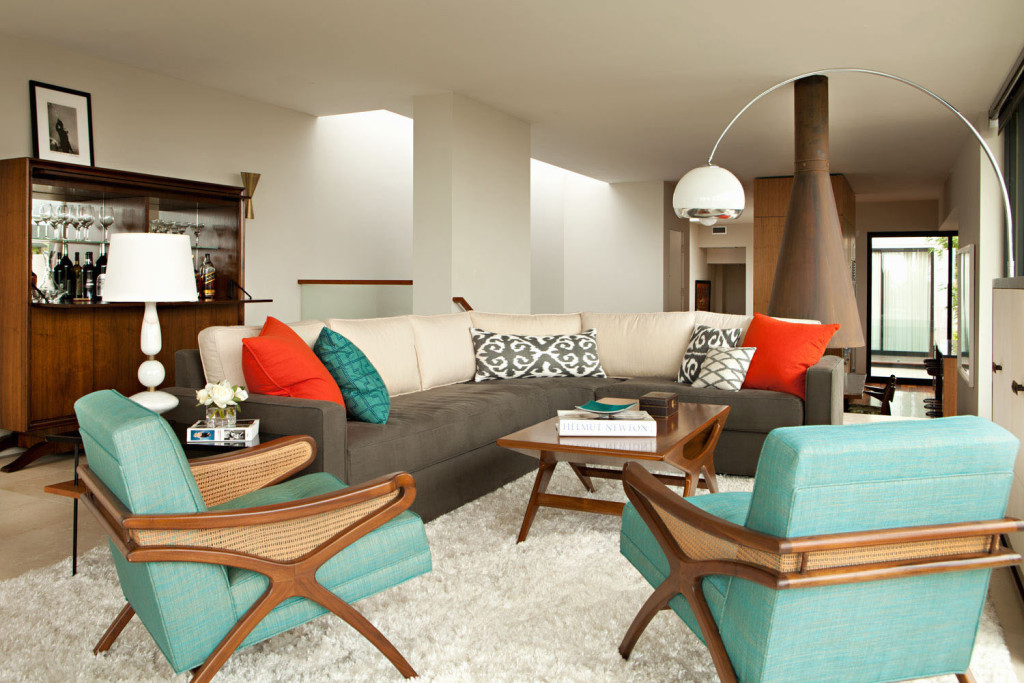 via awdac.com
A vintage hanging fireplace is enough inspiration to drive other furnishings in this room. Mid-century modern chairs in seafoam green inspire both the coordinating and contrasting throw pillows. The retro arched light fixture and Mad Men-style bar complete the room.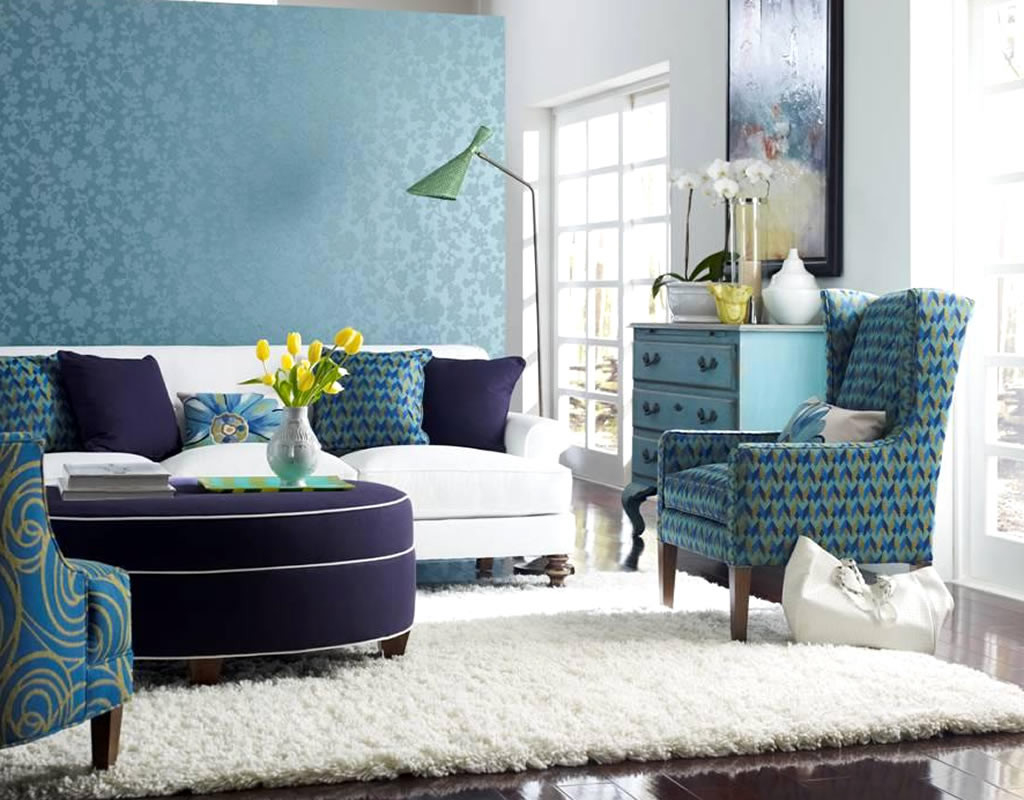 via designersraum.com
A favorite luxury fabric, such as the one here with a geometric pattern, sets the color palette for this room. Add another pattern in a matching color to tie the two together. An antique dresser gets a fresh look with a color wash in the same shade of turquoise. The solid color pillows and ottoman balance out the look and anchor the space.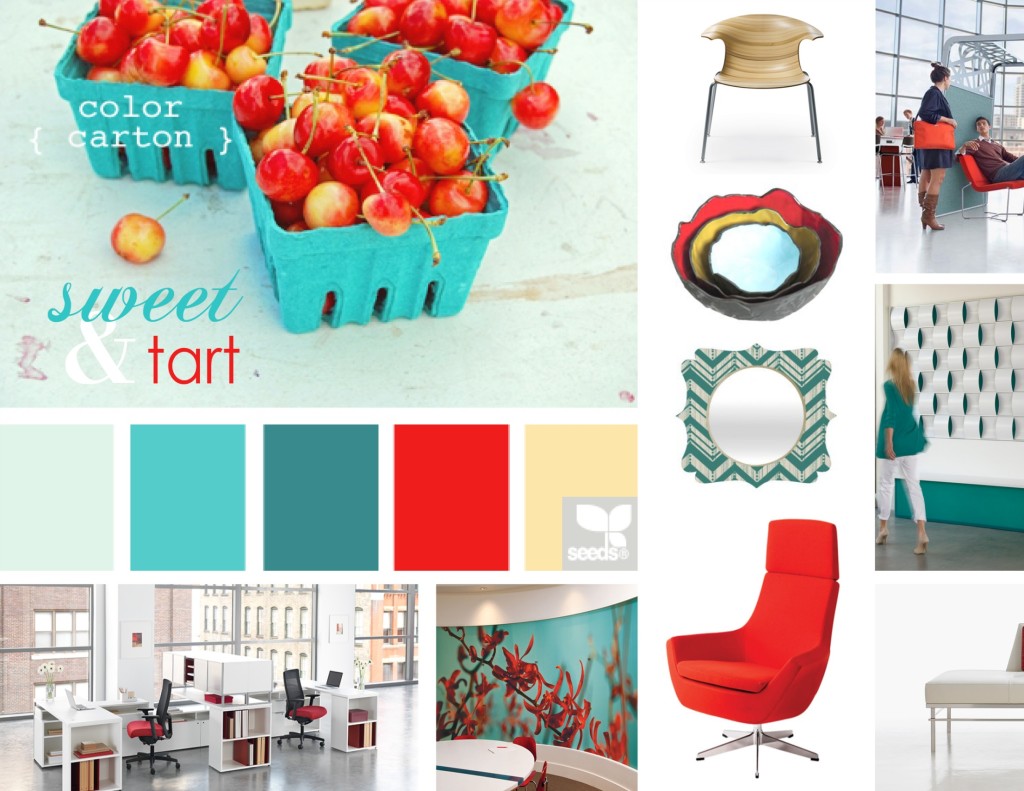 via corporatedesigninteriors.com
This interior design inspiration board demonstrates how inspiration can truly come from anywhere — even the grocery store. The complementary colors work well together and can drive choices in fabric, accessories and even wall art.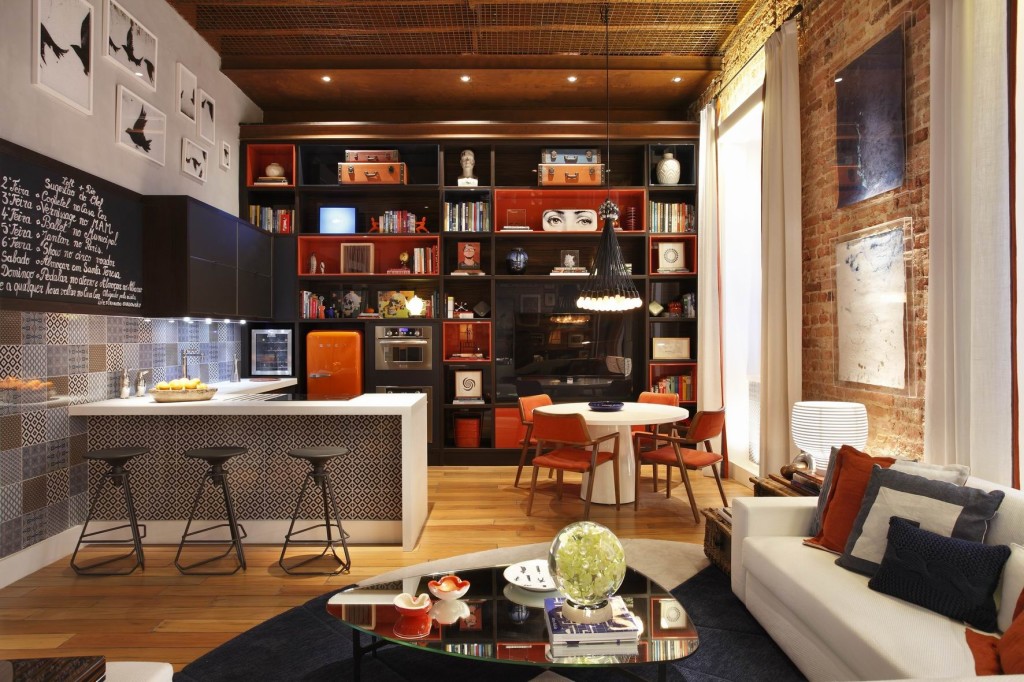 via freshhomedesign.net
This loft space, with its mix of rustic elements, sets the tone for this eclectic design. Vintage and orange are seen throughout the space from the dining chairs to the suitcases to the refrigerator.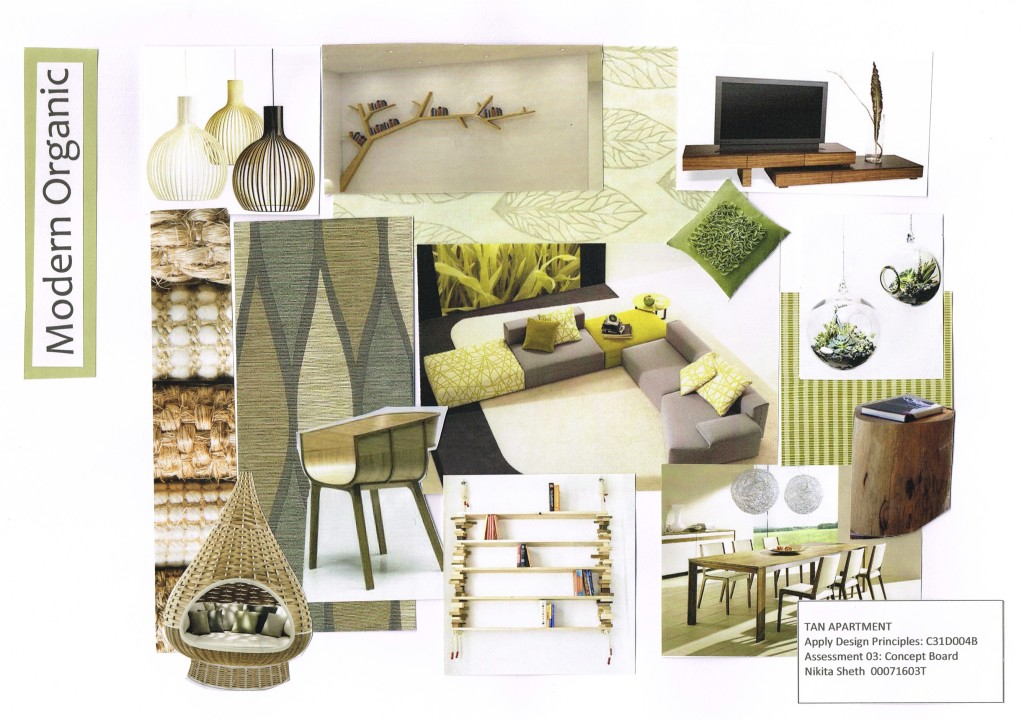 via nikitashethdesigns.com
Modern organic inspiration creates a unique blend of styles in this inspiration board. The organic elements and textures add a softness to the sleek, modern pieces. Rich, warm browns and greens exude the organic feel, but here it's really all about the textures.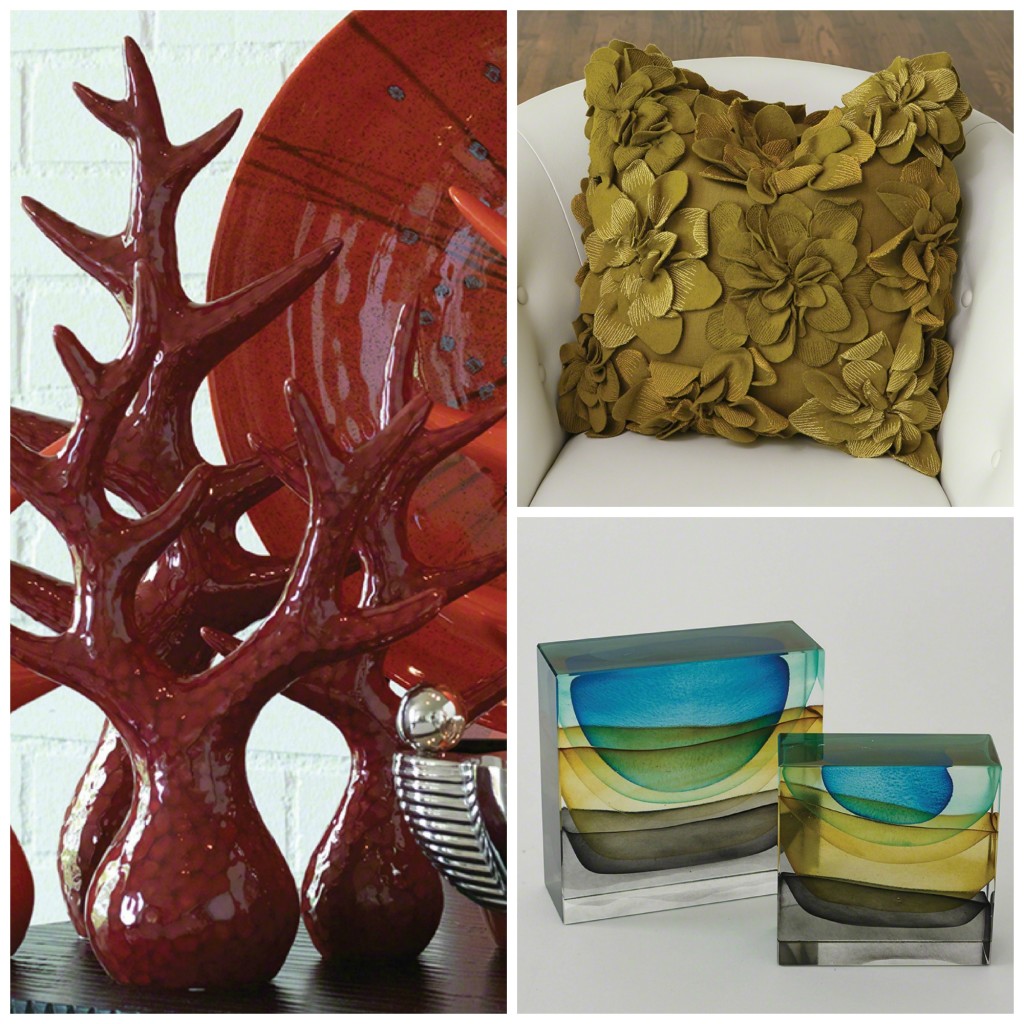 A single object can guide the style of your space. Perhaps your favorite collection of art glass. Or a beautiful throw pillow. Or some funky coral decorative items. Let's explore your interior design inspiration together. Fill out the form below today!