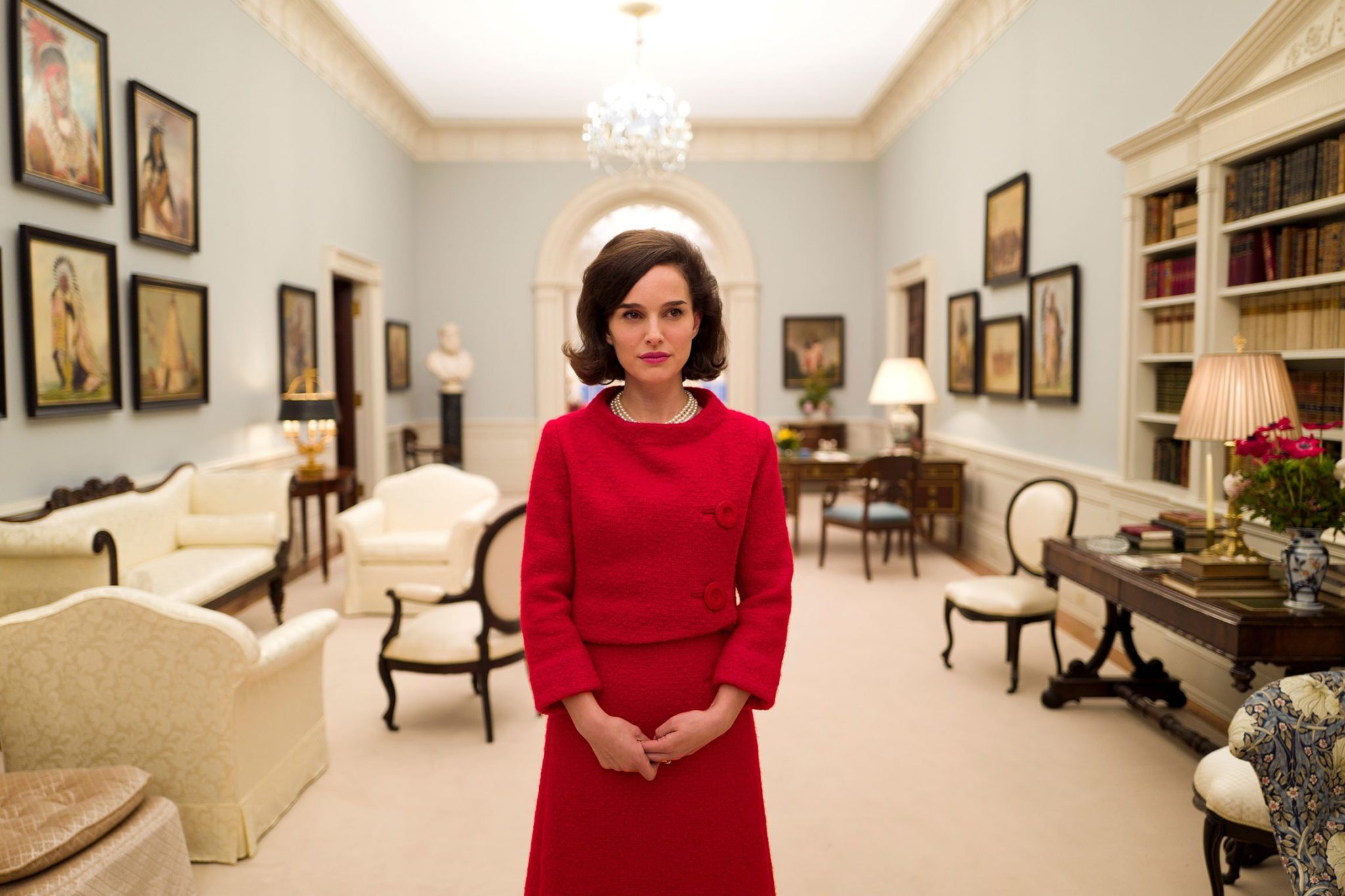 Interior Design Inspiration From TV and Movie Sets
Looking to redecorate your home? Why not take design inspiration from TV or movie sets? Set designs power more than just the storyline; they portray particular lifestyles and social statuses, something that helps bring the characters you love (or love to hate) to life. Next time you're watching your favorite show, think to yourself if you'd ever consider using your favorite character's home, or office, as a jumping off point for your own place. What do you love about it? Is it the feel of the space, the furniture, the color or maybe the décor? What do you think works on screen but maybe not so much in real life?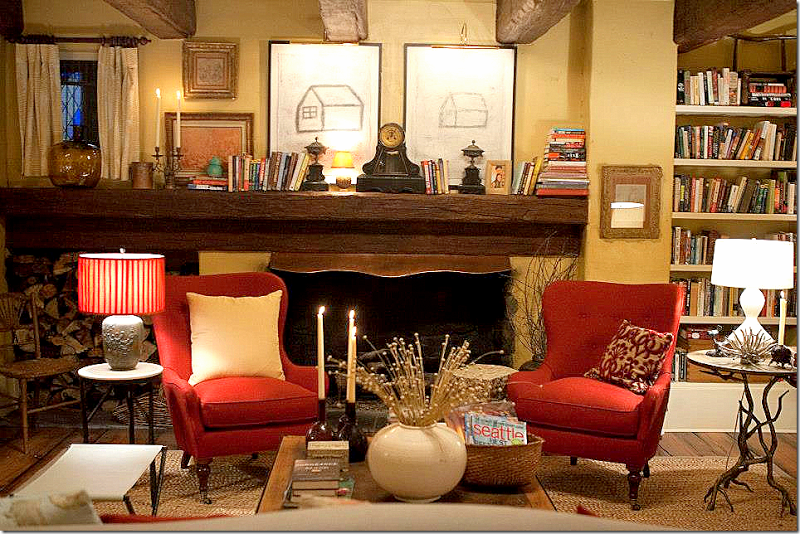 Twilight Breaking Dawn Part 2
Snug As A Bug
Create a cozy reading space in a quaint, fixed up cottage. Chairs placed near a fireplace, complete with side tables and plenty of table lamps, might make you never want to leave. Utilize built-in bookcases to house an extensive library. Tuck firewood close by but off the side as to not disrupt the flow. Simple line-drawing artwork and dried flowers from the home's surroundings are quick ways to make it feel lived in for years. Don't worry about keeping furniture close together, it adds to the coziness. Whether you choose full service or design only services, a careful eye will ensure a space like this looks finished and not cluttered.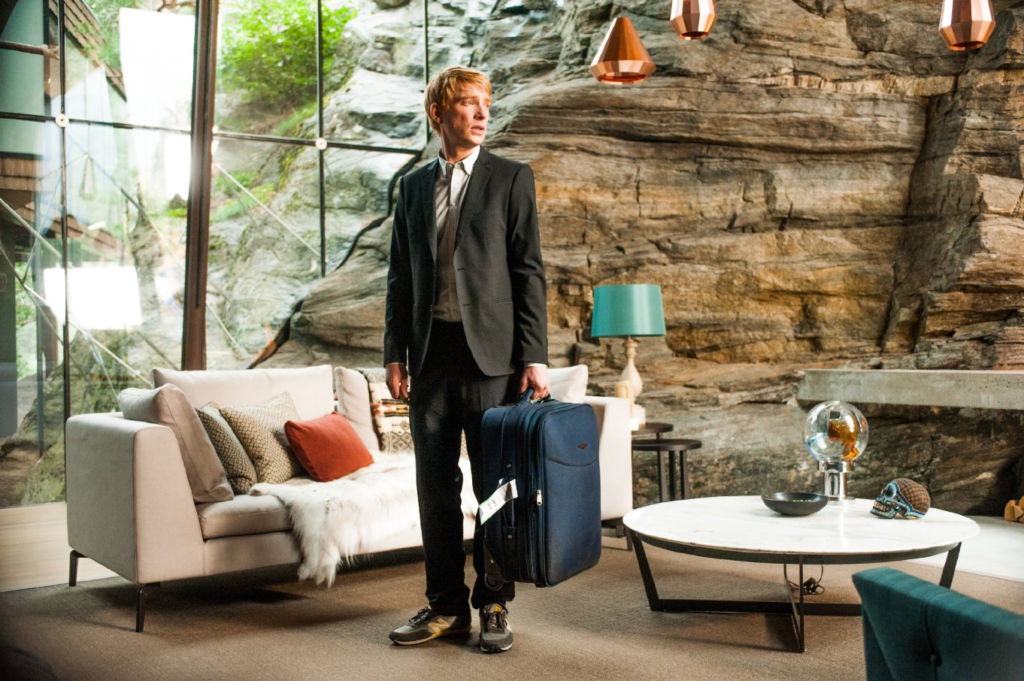 Ex Machina
Earth & Steel
If your land allows it, incorporate natural surrounds into your home's structure. This incredibly appealing living room design — with its gleaming windows and rock — is a beautiful combination of man meets nature. No need for artwork when your walls are au naturel. Just use what's already there. Don't have a natural rock formation on your property? A similar look can be created with layered pressed earth or concrete.  Add personal character by incorporating clustered copper pendant lights. Neutral tones allow furniture to exist without overpowering. A low coffee table and an abundance of pillows relax the vibe.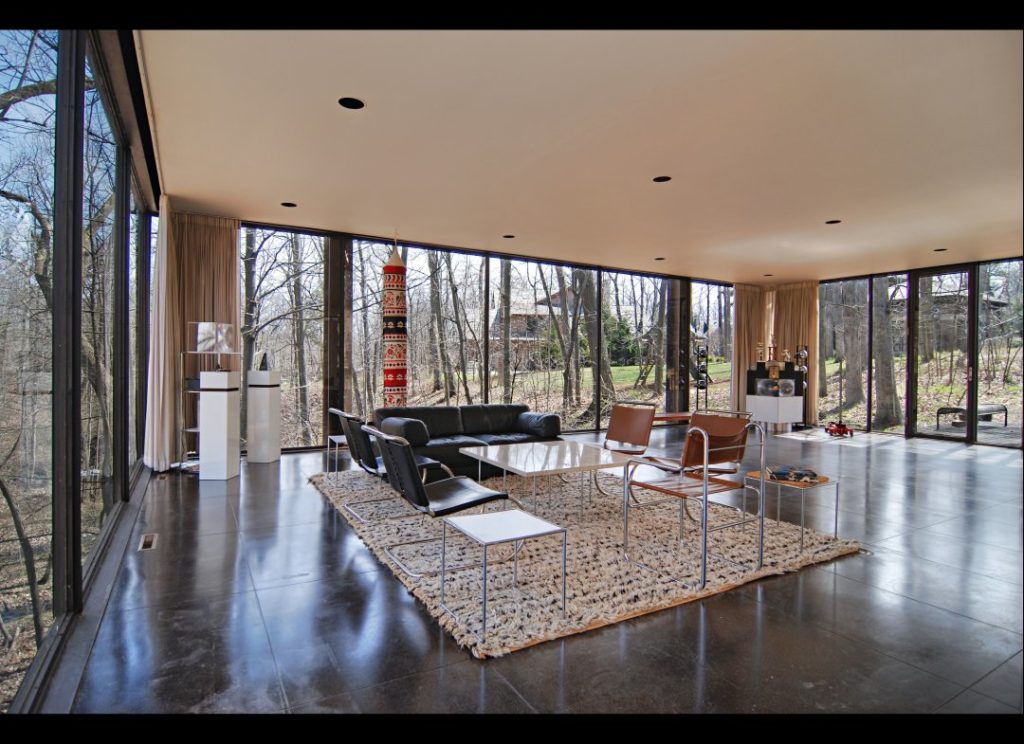 Ferris Bueller's Day Off
Let In The Light
Capture exquisite views with floor-to-ceiling windows. You won't need big chunky blinds because the home is meant to show off the beautiful setting. Its natural surroundings are the perfect balance to the steel and concrete modern structure. Center a room with a large textured rug, a sleek sofa and a few chair and side table combinations. Add in some sculptural pieces of art and the look is complete.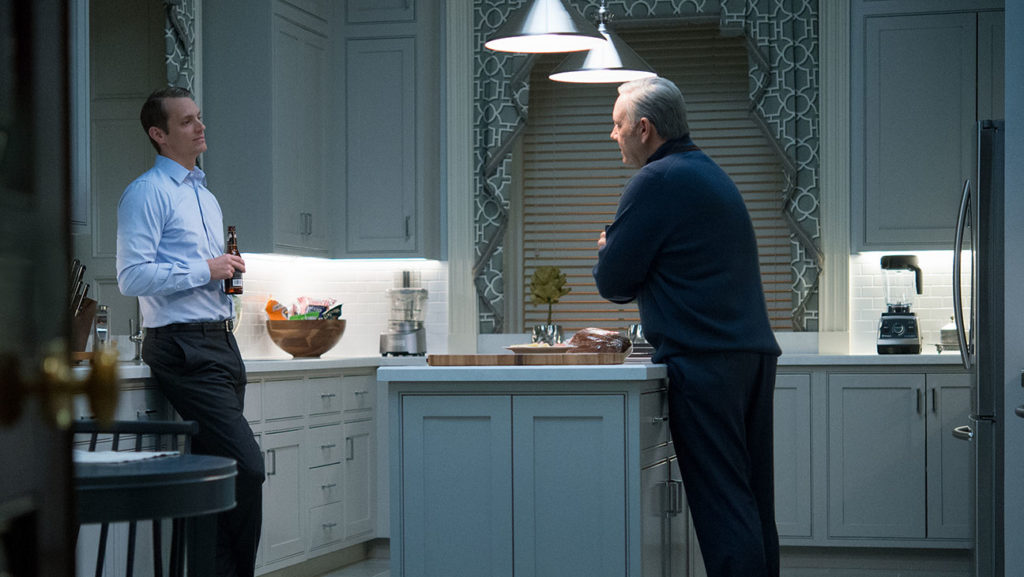 House of Cards
Understated Style
Punch up the windows in a rather neutral space with patterned, custom window coverings. They'll add just the right edge to a monochromatic room and are just one of many interior design details that will set your home apart from the rest. Keeping the backsplash nearly the same color as the cabinetry elongates the room and draws the eyes back to a patterned focal point. Bring in some earth tones with an oversized wood bowl and wood cutting board. Install cabinet pulls that complement the same style and shape, just like these smooth stainless steel pulls do.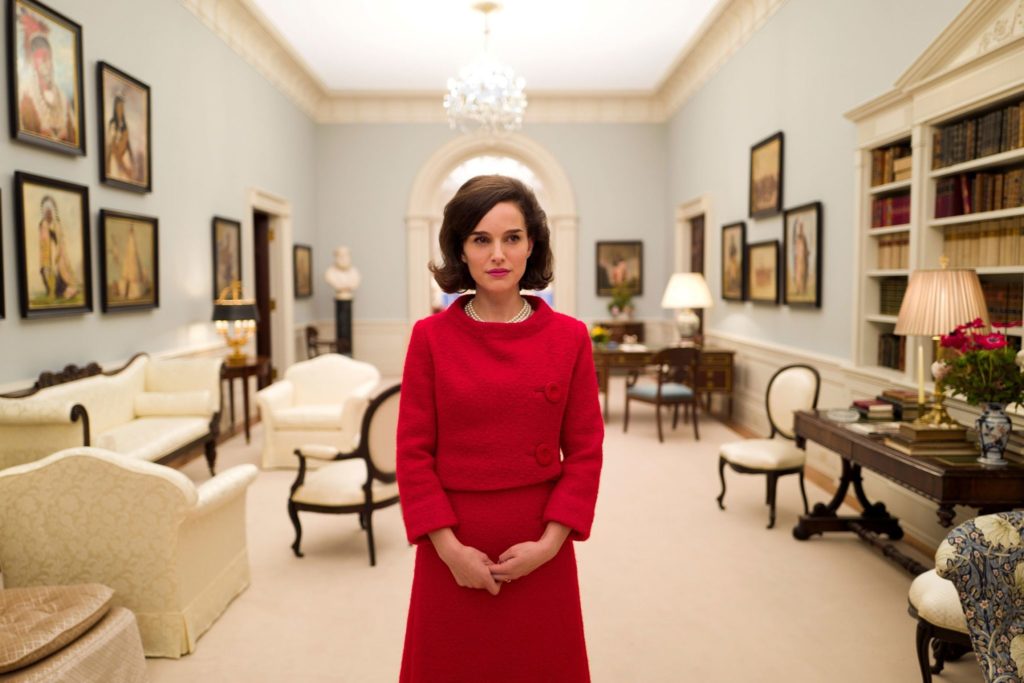 Jackie
Take A Seat
Create a variety of seating areas in a long room; capture the scale with oversized moldings and trim. A soft blue wall color paired with cream furniture and carpet give this room a soft feel. Yet the warm brown furniture and picture frames together with the elaborate crown molding give it a traditional vibe. A full reading library and bust sculpture add historic and cultured layers to the regal space.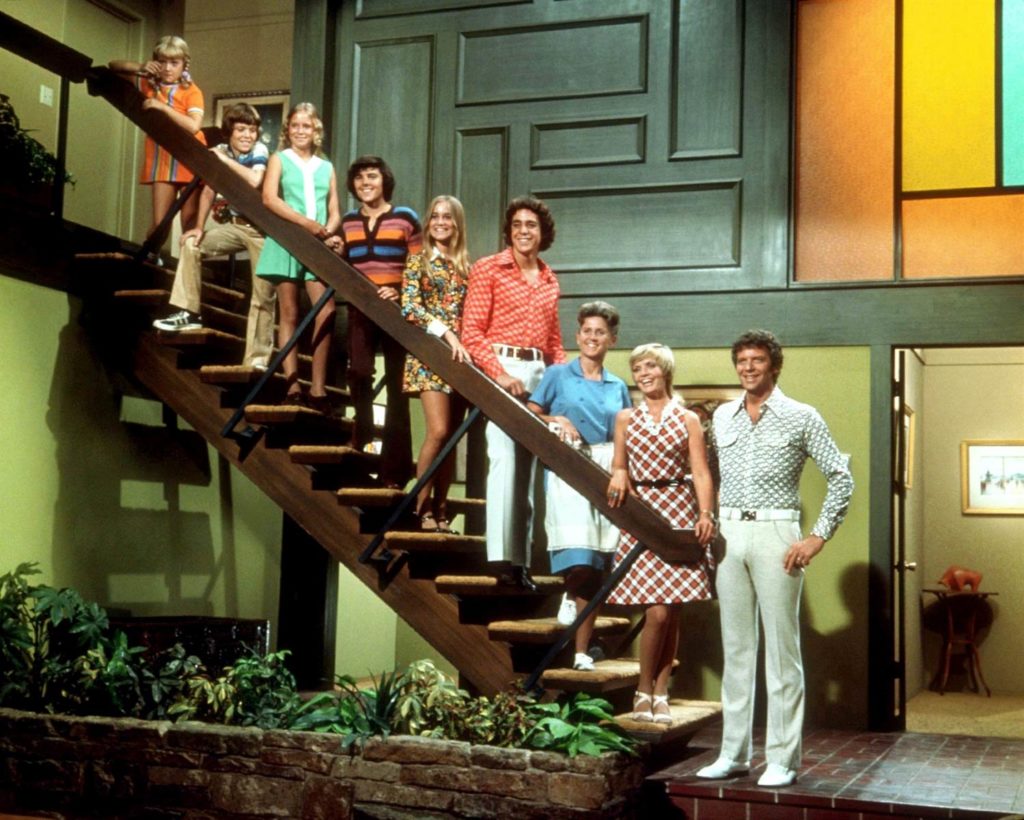 The Brady Bunch
I Can't Help But Stair
Ah, the '70s open staircase; if you have one embrace it and update it with a modern twist (heavy beams and steel with glass or steel railings). It's incredible what incorporating a different medium will do to wood stairs; it gives a whole new feel. A wide staircase with big open treads makes a statement and can typically be found in larger, more airy homes. Or bring in new carpet on the treads — especially in a texture or pattern — to make them pop. The upside: These '70s staircases sure are built to last!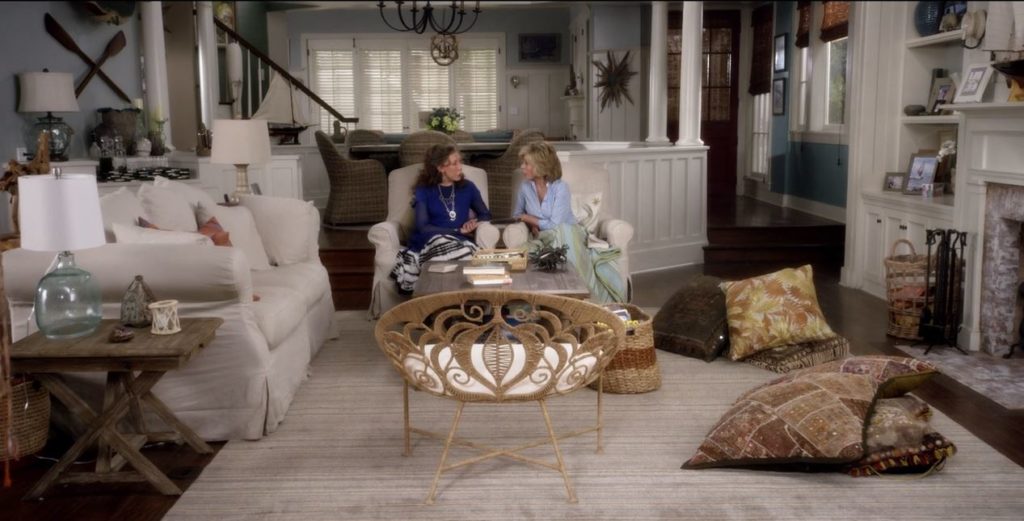 Gracie and Frankie
Beachy Keen
No matter where you live, you can create the Cape Cod beach home look with just a few tricks up your sleeves. To create a coastal chic pad like this one, try sisal rugs, furniture slip covers and go with seaside hues — like creams, sea glass green and ocean blues. Browns acts as a grounding base. Rustic wood or rattan furniture — plus plenty of oversized pillows — will pull it all together. Keep artwork and tabletop décor earthy and organic to complete your laidback beachy vibe.
As you can see, TV and movie sets really run the gamut when it comes to style and pizazz. And just as you'd seek inspiration from a friend's house, you can also pull ideas when you're watching on the big (or little) screen. Go on, get creative! There's nothing like having your home or office just the way you want it. If you are getting ready to take your interior to the next level, or simply looking to brighten things up a notch, let Beautiful Habitat help you. Contact us today!