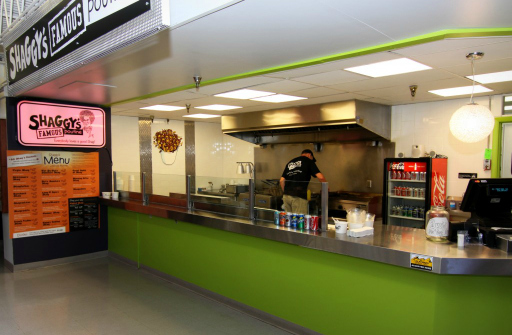 Finished Interior Design Project | Shaggy's Famous Poutine, Boulder, CO
My specialty is Residential Interior Design. However, venturing off of that path and onto an occasional commercial project can be a wonderful challenge and way to get the creative juices flowing. When you add that with college student clientele and a restauranteur who thinks way out of the box, it's a design project that is nothing but fun.
Welcome to Shaggy's Famous Poutine!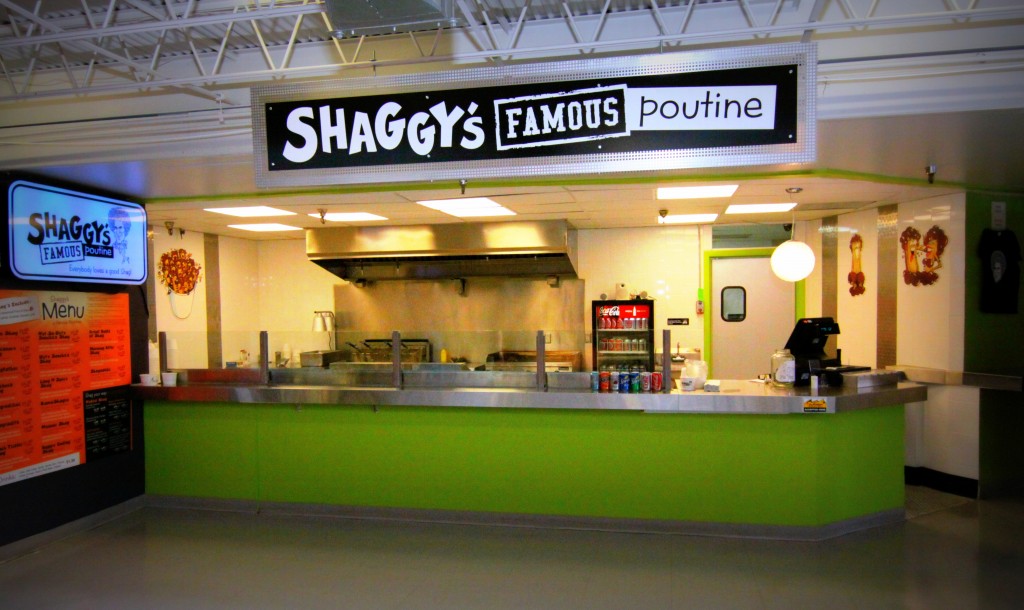 What exactly is poutine? Yes, that was my first question…
Poutine, pronounced poo-teen by the English, (poo-tin by the French) is an addictive dish consisting of French Fries, white cheddar curd cheese and traditional beef gravy. Its origins are traced back to Quebec, Canada in the 1950's and soon became a staple across all of Canada.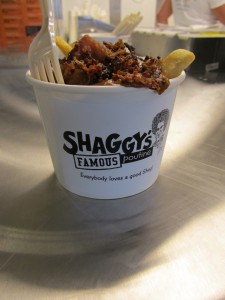 The founder of Shaggy's knew poutine would be a hit with the students of the University of Colorado, and found this location at the University Food Court "on the Hill" in Boulder.
The Design Concept: French Fries and Disco
Taking my cues from the Afro sported on the Shaggy's logo and the restaurants "Barry White" hour, our design inspiration was all Disco and French Fries.
The Design
We started with this space: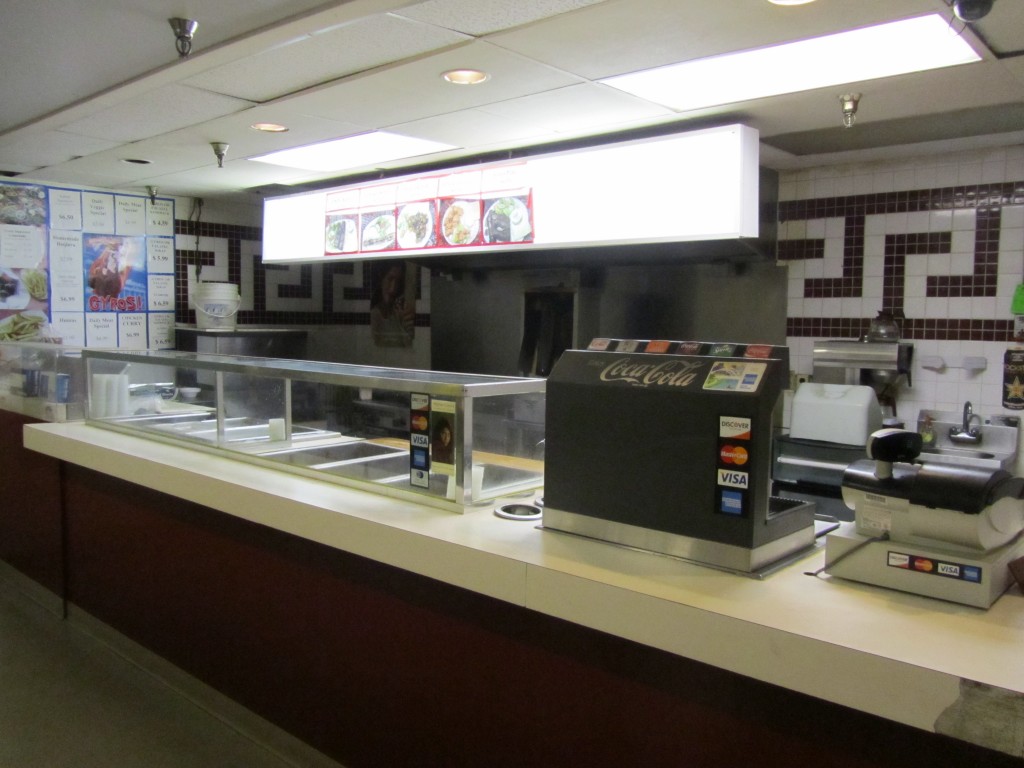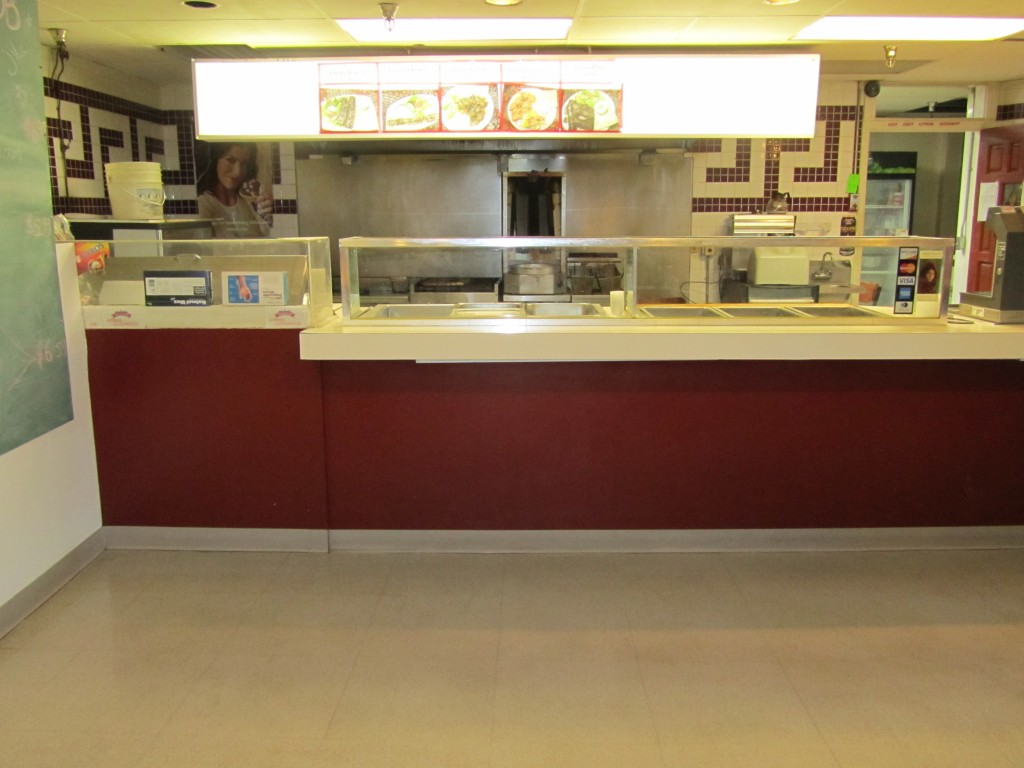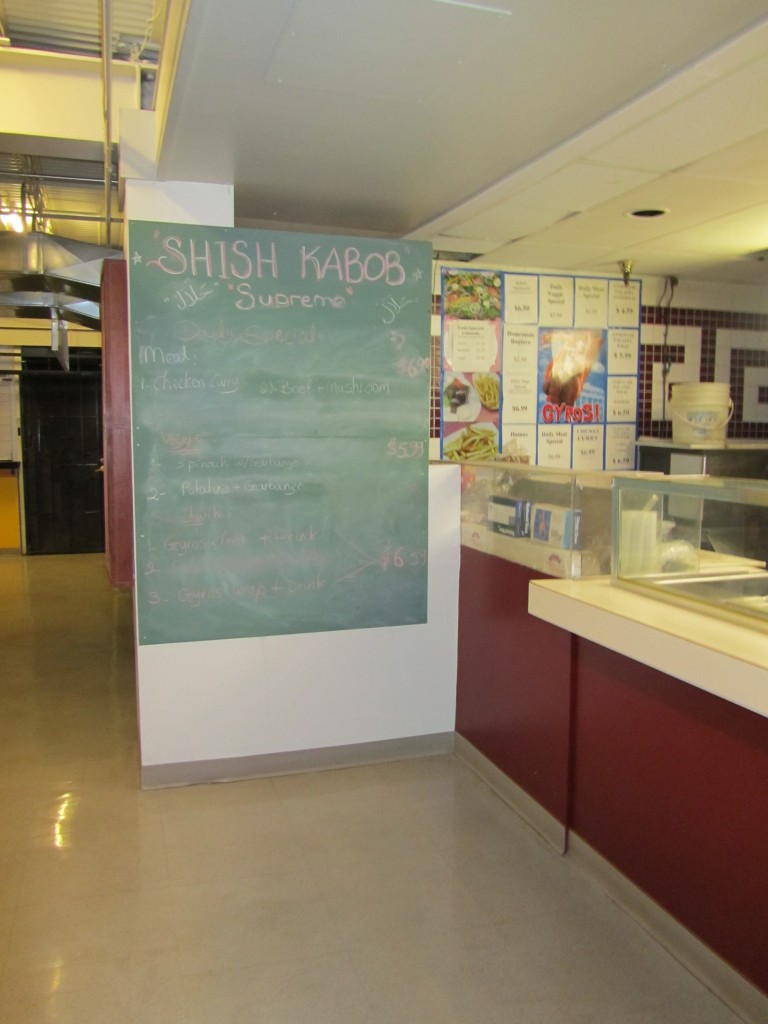 The Design plan by Beautiful Habitat Interior Design included removing the obtrusive light box from the ceiling. The lighting was reconfigured on a 2×2 grid to be reminiscent of a disco dance floor. Of course, a pendant above the cash register hints at a disco ball. Next was the tile: we updated the tile with fresh white tiles and stainless steel stripes. A stainless steel counter top and kitchen door and an uplifting color palette finish off this restaurant makeover.
The results:
Happy Poutine Customers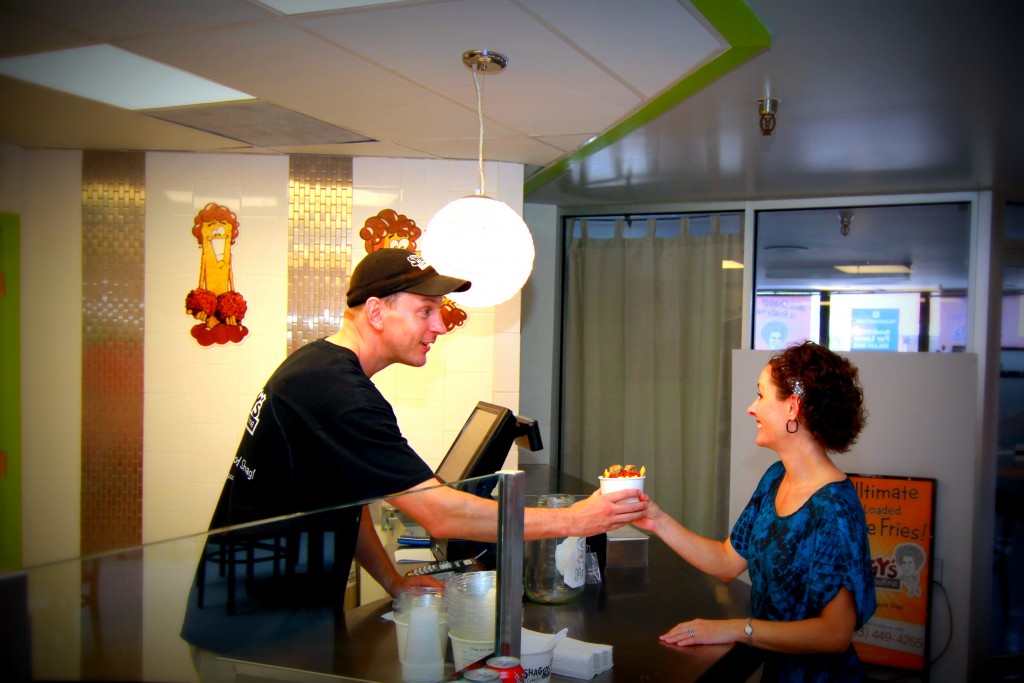 To be another happy Poutine customer and to check out this awesome design makeover, Visit Shaggy's on the hill in Boulder, CO.