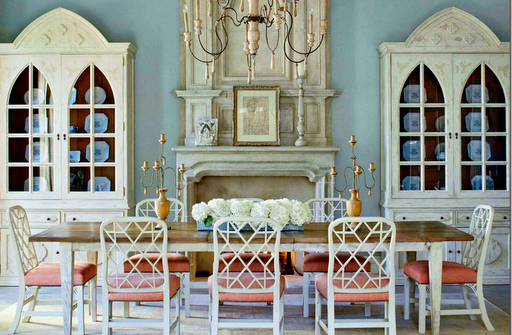 Fashion & Interiors Look-A-Likes
It's often noted that many interior design trends follow that of designer fashion. We often see colors, elements and textures come off the runway and into the home season after season. Interior, textile and furniture designers take the brilliant collections from fashion houses such as Louis Vuitton, Chanel and Alexander McQueen turning them out beautifully for the home. At times, we also see fashion inspired by interior trends such as last season's romance with upholstery fabrics.
What would this collaboration look like side by side? We've put together a collection of look-a-like ensembles and rooms to give you an idea of what this close correlation between industries might look like.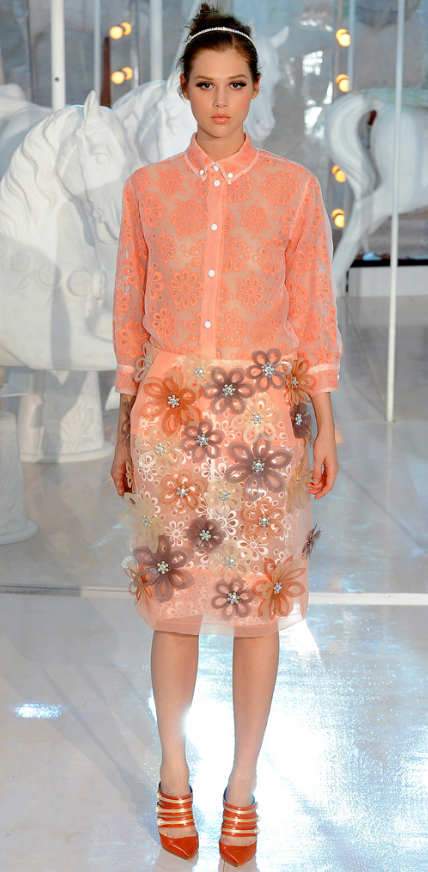 "After the hardness of Fall, we wanted something gentle and kind, fragile but strong, too," Marc Jacobs said, touting the workmanship of the Louis Vuitton's Spring RTW collection.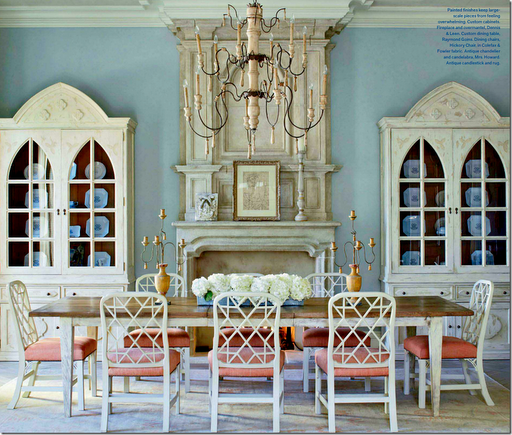 A peach and blue dining room captures the femininity of the Louis Vuitton ensemble above. The combination of casual and formal plays nicely off the "fragile but strong" look Jacobs was going for in his collection.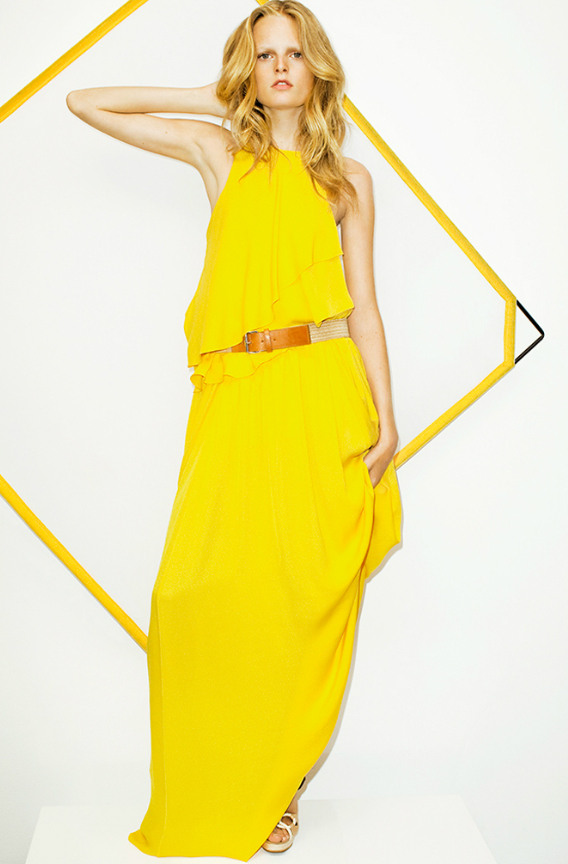 "Hanne Gaby Odiele has this sunny, exuberant personality and a relaxed and cool sense of style," Derek Lam said. "Over the years, she has become sort of a muse for me."  Style.com notes bold playfulness is at the heart of the 10 Crosby Derek Lam Collection.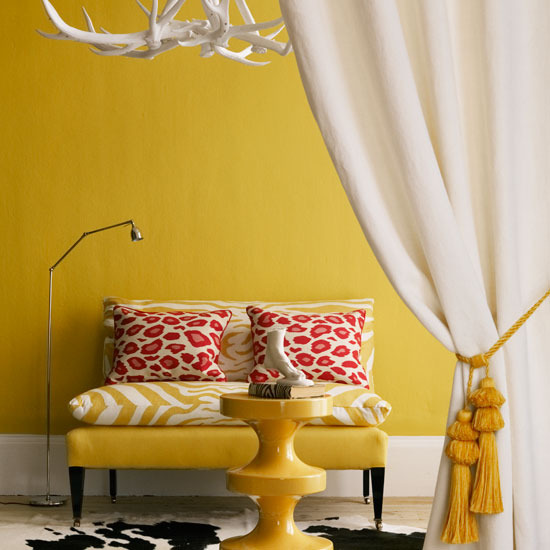 Bold yellow and red mimic the sunny silhouette of Derek Lams dress in which he gets across his point of bold yet playful.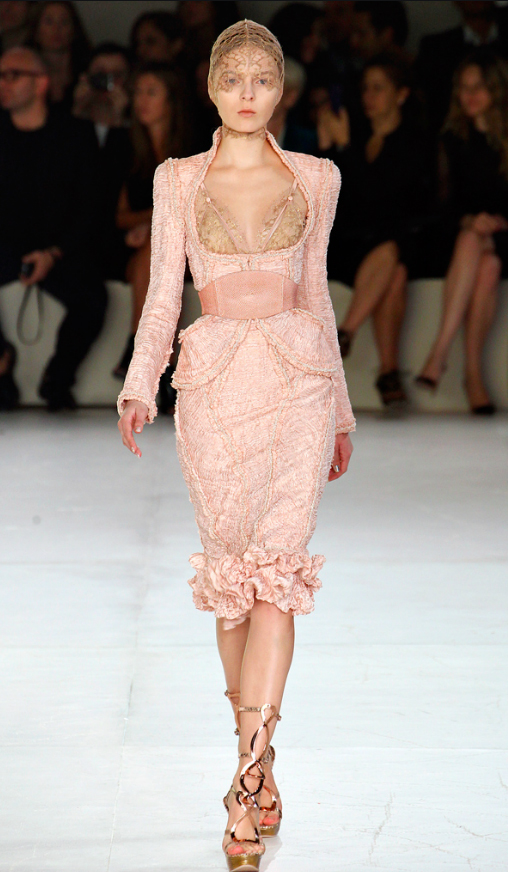 Style.com said of the Alexander McQueen RTW collection by Sarah Burton, "She based her collection on the three Gs: Grès for the pleating and draping, Gaudí for the architecture, and Gaia for the sense of all-encompassing oceanic life that infused the clothes, like the outfits composed of coral or shells."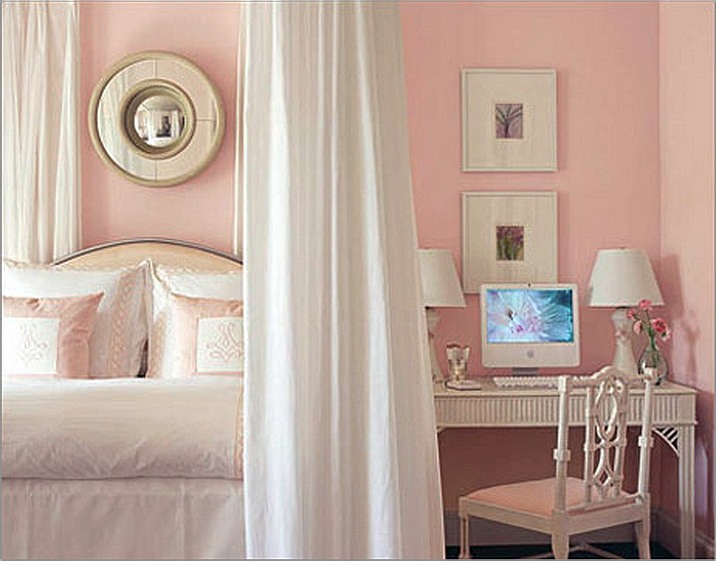 Whispery pink with subtle shimmery accents makes this room, the interior reincarnation of Burton's shell like ensemble above.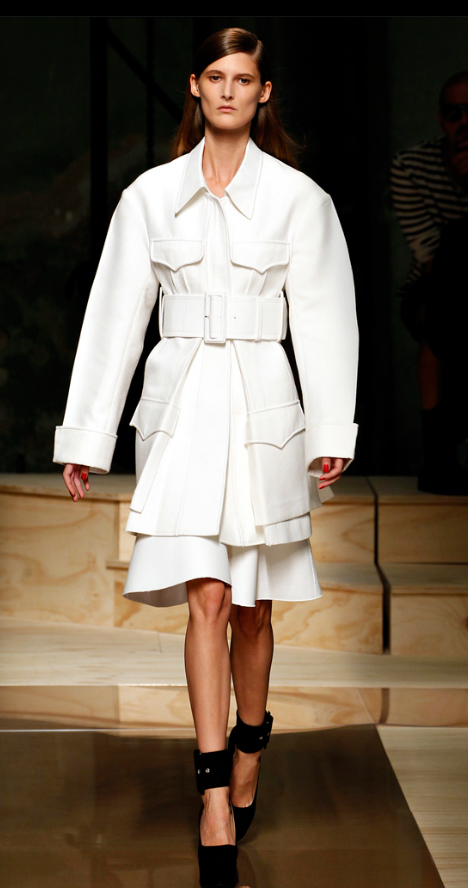 For the Celine Spring RTW 2012 collection, designer Phoebe Philo had "shape" in mind. "It's just very sculptural, very three-dimensional," she said. "We accentuated the bits that felt strong to accentuate, tried to create some new proportions."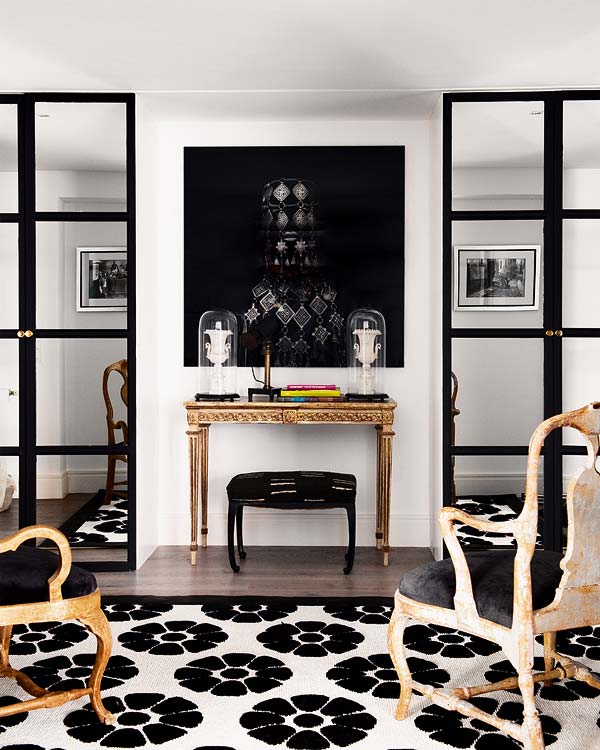 The sophisticated pairing of black and white makes a strong statement reminiscent of the fashionable pairing above. The mix between modern graphic elements and floral ones, make this room a reflection of the runway look previously.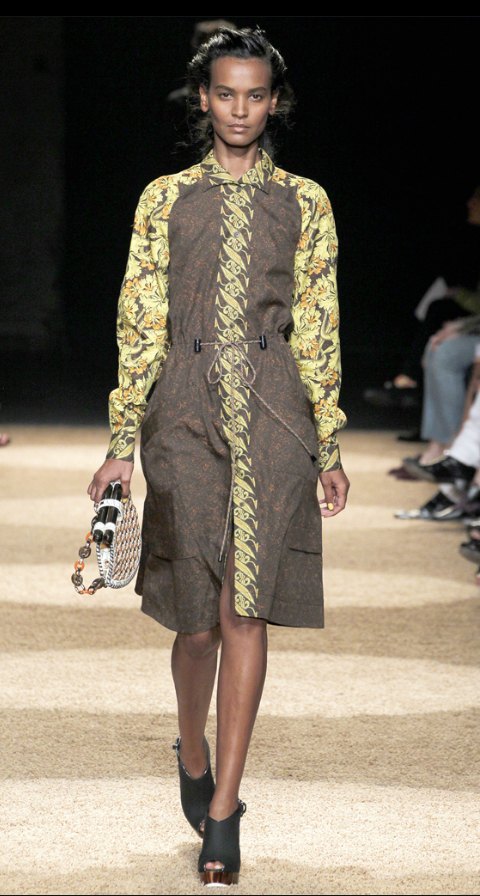 Jack McCollough and Lazaro Hernandez expressed that Googie architecture was the inspiration for their Spring collection. "Mid-century road-stop architecture," Hernandez said. "It was once cutting-edge, but now it's decrepit. Lost optimism."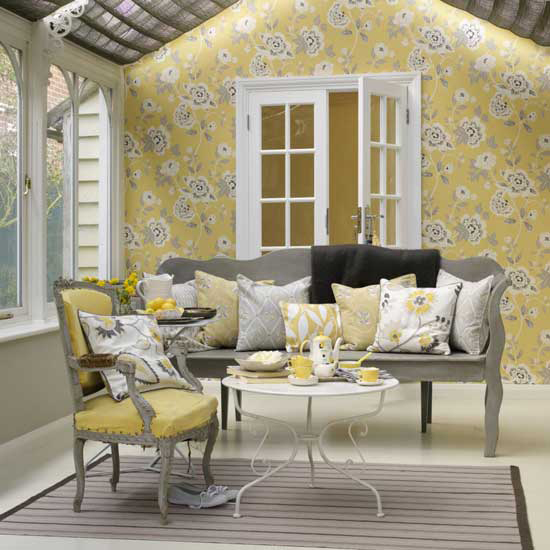 With architecture being the muse behind Proenza Schouler's Spring line, this room reflects the florals and raw grays of the dress above.