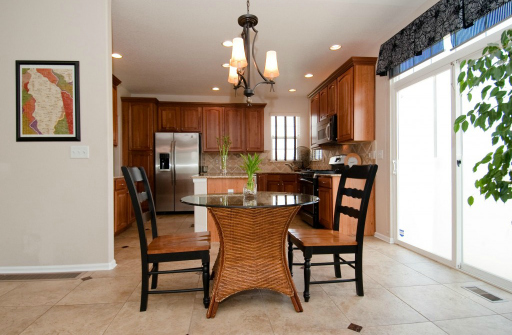 Dining Room Project | Repurposed Table
A little over a year ago, I gave our dining room an update. I cannot believe that I have not yet shared the results with you! Life, it seems, has been far too hectic. But I'm here now to share the process, inspiration and results of this make-over. I hope you enjoy!
Flooring Repurposed as Table
In 2008, we replaced a wood floor with tile in the kitchen. This flooring change was done to expand the kitchen nook by several square feet and because the flooring and cabinets were too similar in color and we desired a bit more contrast.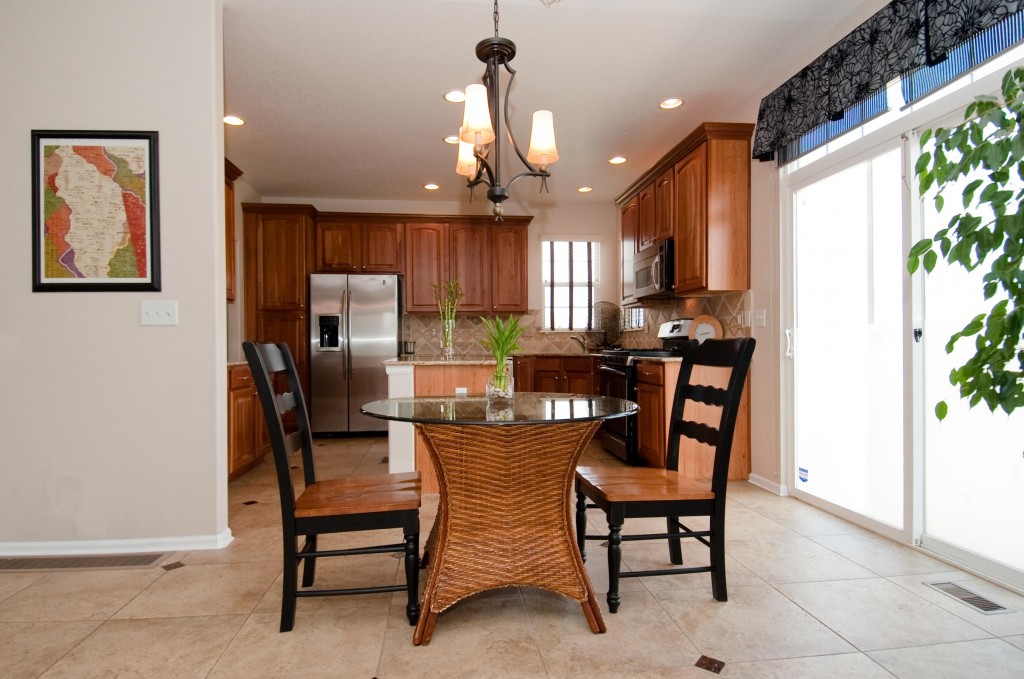 I kept the wood for 4 years, waiting for inspiration to strike. I knew I would dream up a clever way to reuse this wood…someday.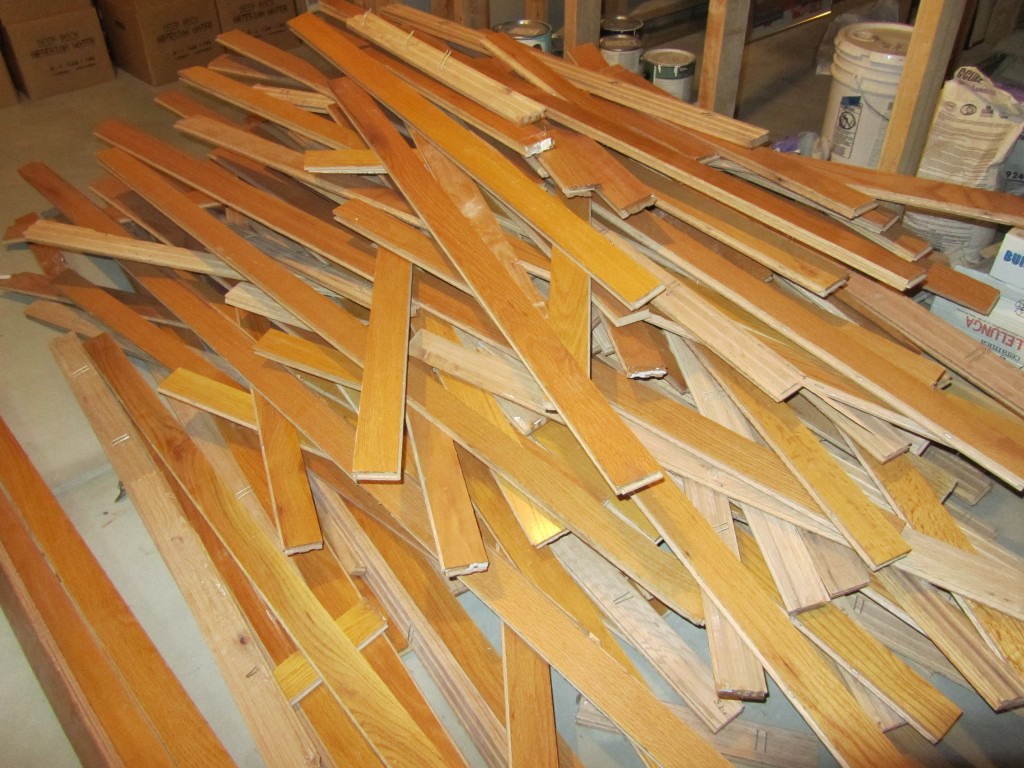 Eventually Inspiration struck in the from of a repurposed table top. I found this image on Pinterest and the idea took off from there.
To bring this vision to life, I contacted  my favorite custom furniture Designer and Builder in Colorado: Ryan Schlaefer Fine Furniture. Ryan went to work on the details of the design.
The completed table is lightly distressed and has a grayed, slightly weathered finish. The herringbone pattern is beautiful! I could not have been happier with the result. Thanks, Ryan!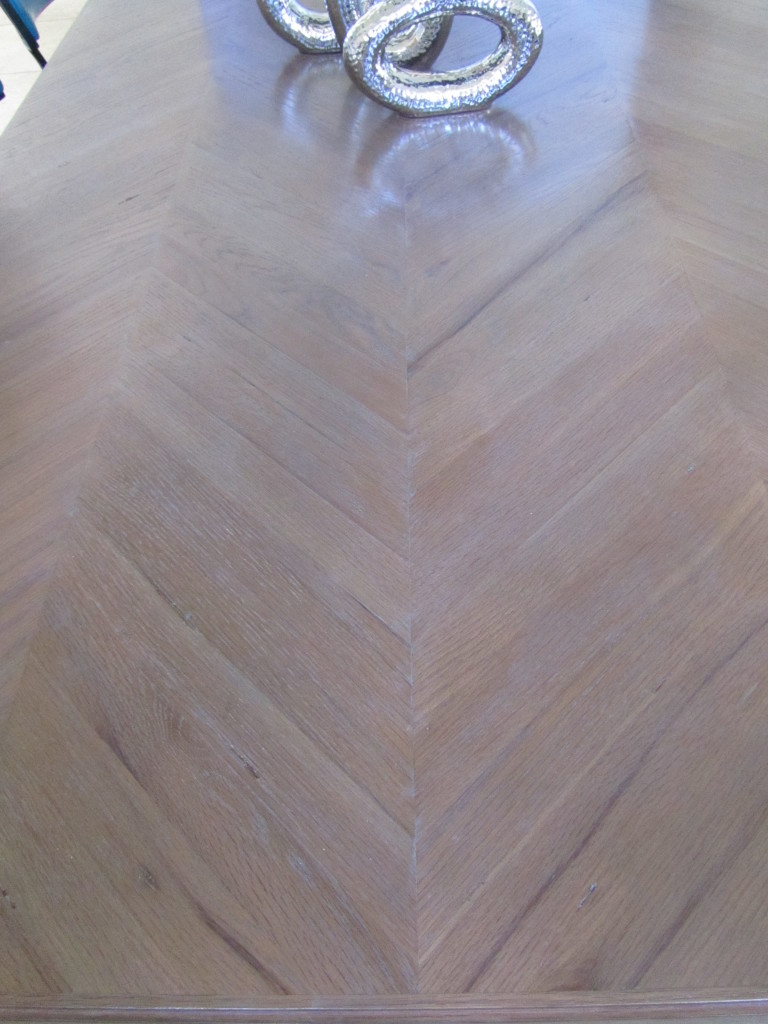 Giving New Life to Vintage Chairs
As the Dining Room started with upcycling, I thought I'd continue with an environmentally conscious room. Instead of buying new chairs, I found a unique set of metal neoclassical revival chairs on 1st Dibs. The chairs are circa 1950's and are cast metal, allowing the lines of the chairs to curve and taper in a way that carved wood could not, yet has details to mimic carved wood.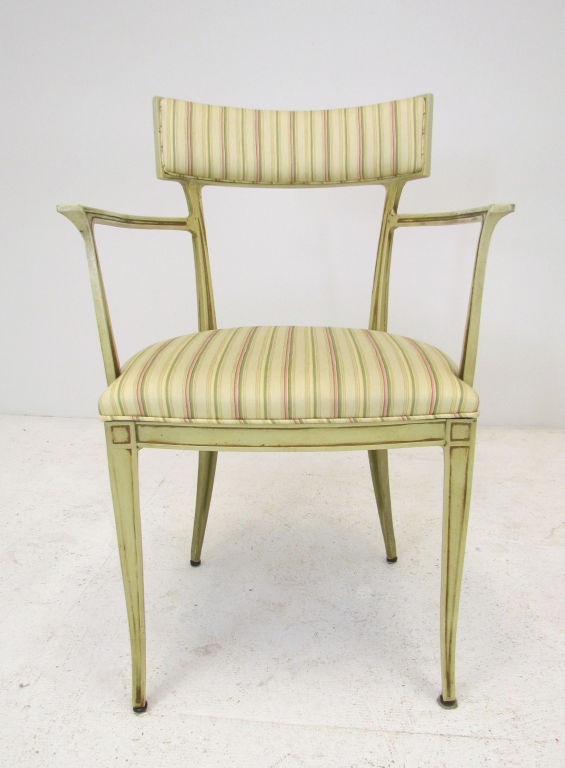 I immediately loved the lines of the chairs. The pea green paint and silk fabric were a bit "easter egg" for my taste. Instead, I opted for black paint with silver highlights and a combination of fabrics from Kravet and Osbourne & Little.
The new Dining Room!
I love the final results and look forward to seeing these beautiful pieces in the dining room of the new house soon.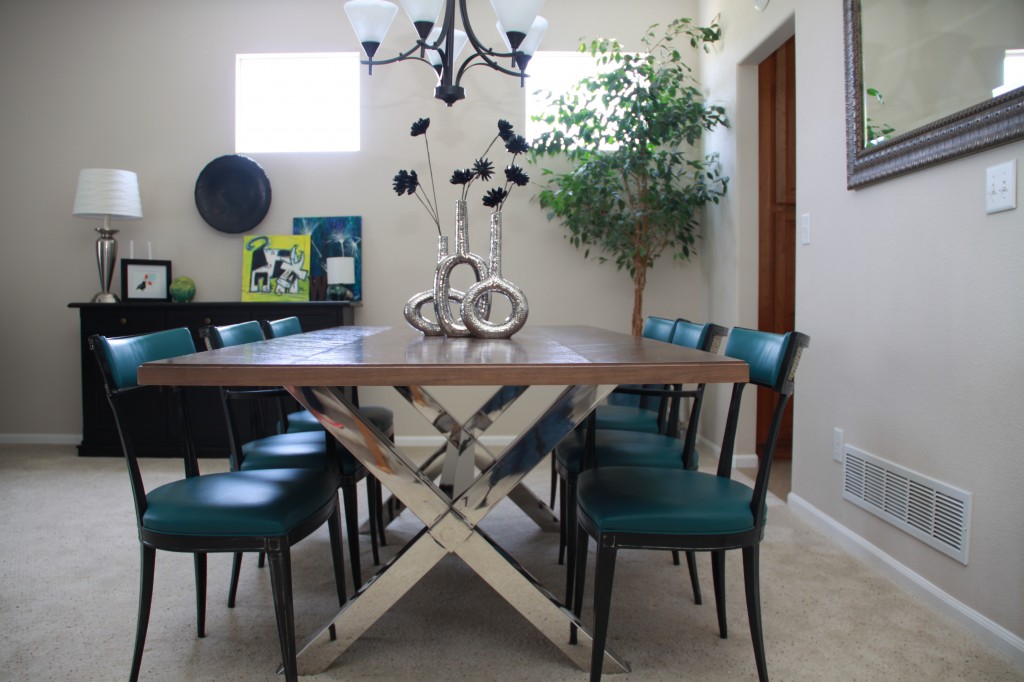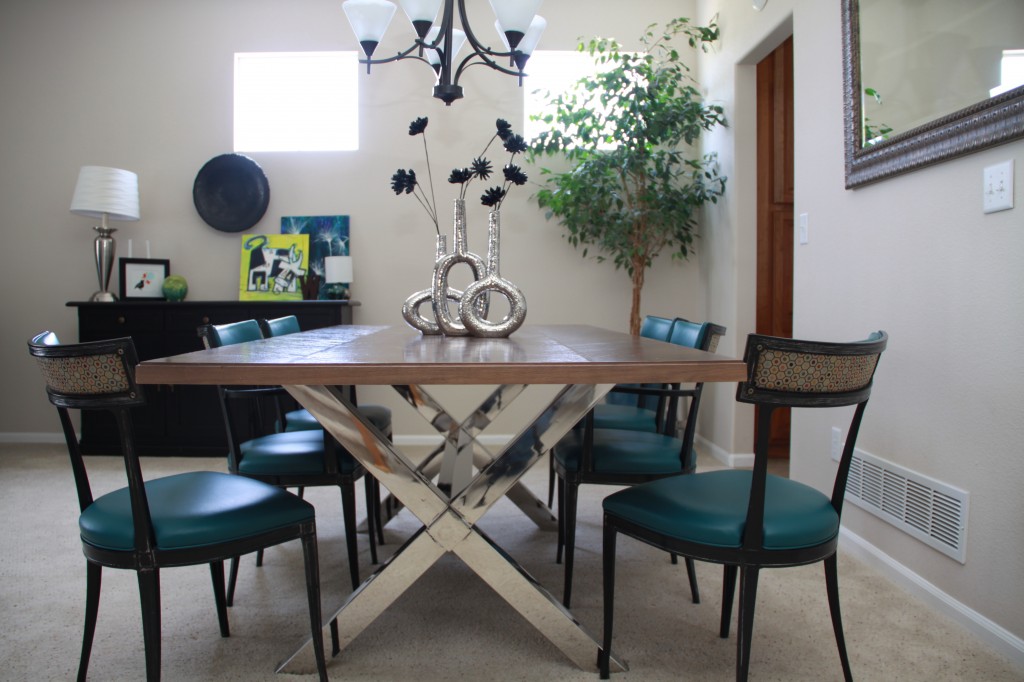 Do you have a story about creatively repurposing or upcyling products in your home? Share with us here or on Facebook.