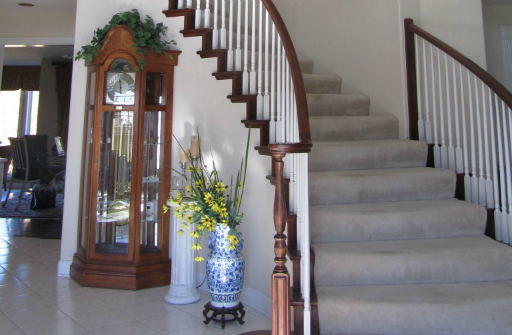 Designer's Home | Welcome to My New Digs
The Wood Household and Beautiful Habitat headquarters are moving! We are staying in the North Denver area, moving from Broomfield to Westminster. The new house has beautiful bones, but the finishes are looking pretty sad. I'm looking forward to giving this beauty the updates she deserves. I'm an Interior Design junkie and I've just taken possession of my own home rehab dream.
The renovations are just getting underway. But before too much is changed, I'd like to introduce you to the home in it's current state. Welcome to the new home!
Foyer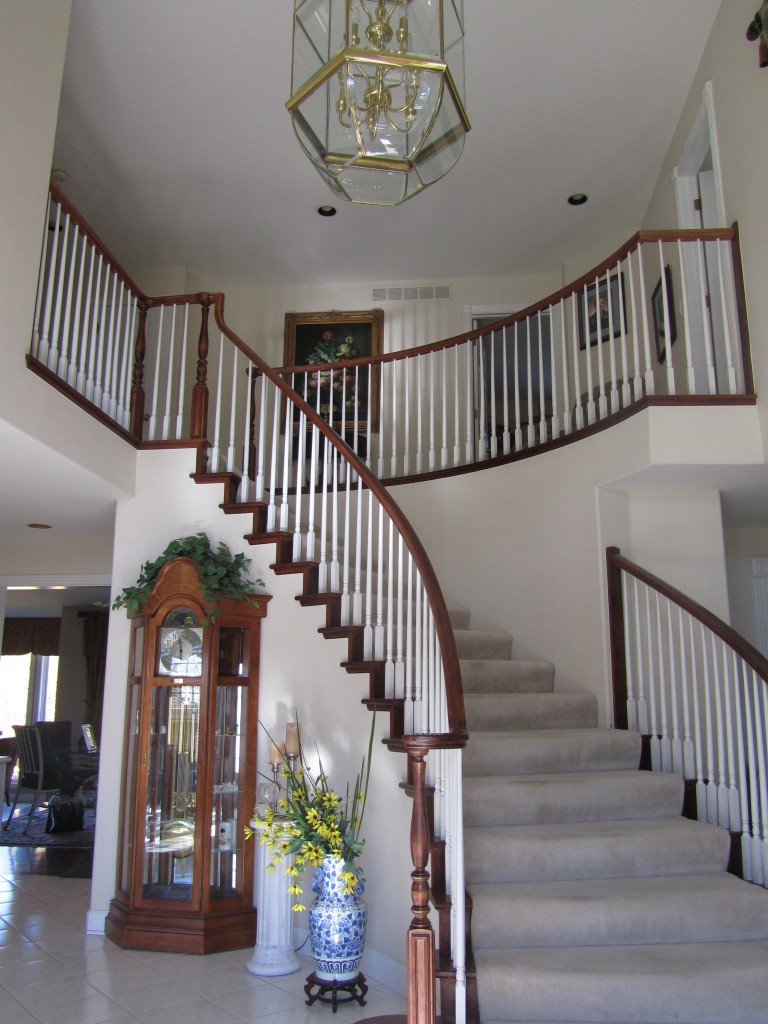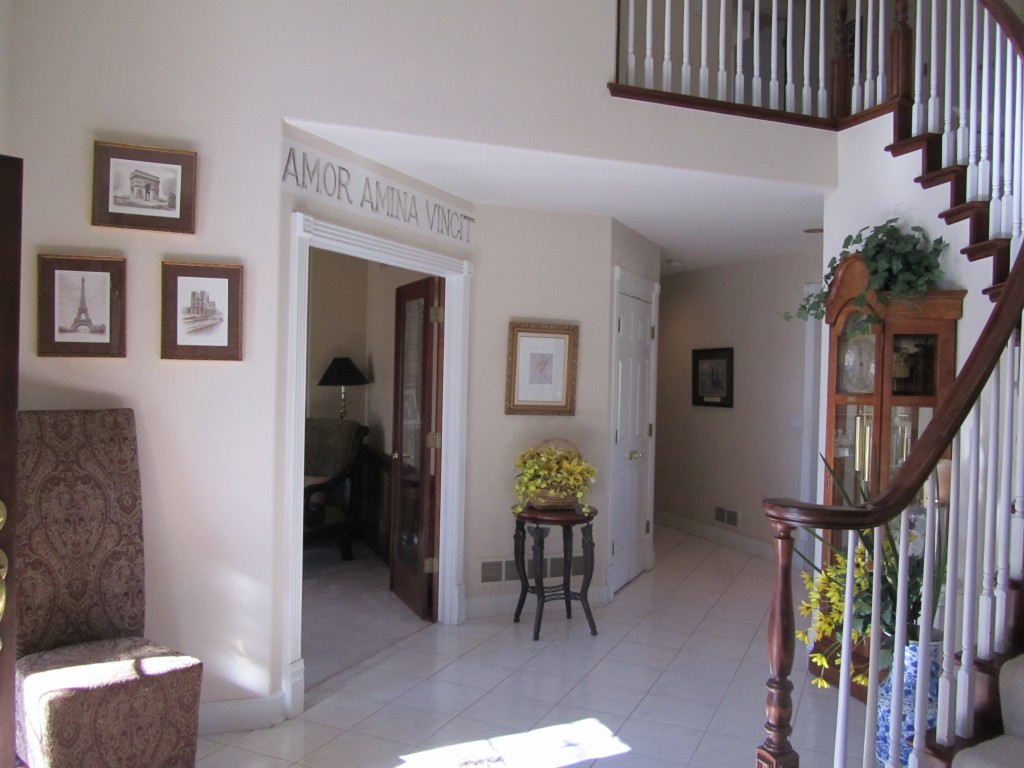 The foyer really isn't in terrible shape.  Expect to see new flooring, lighting, paint and decor (these pieces don't belong to me…).
Kitchen
The kitchen is a bit sad and the first area slated for work. White kitchens are classic and often work so well. However, I've decided to spice this one up with some new cabinetry that will not be white.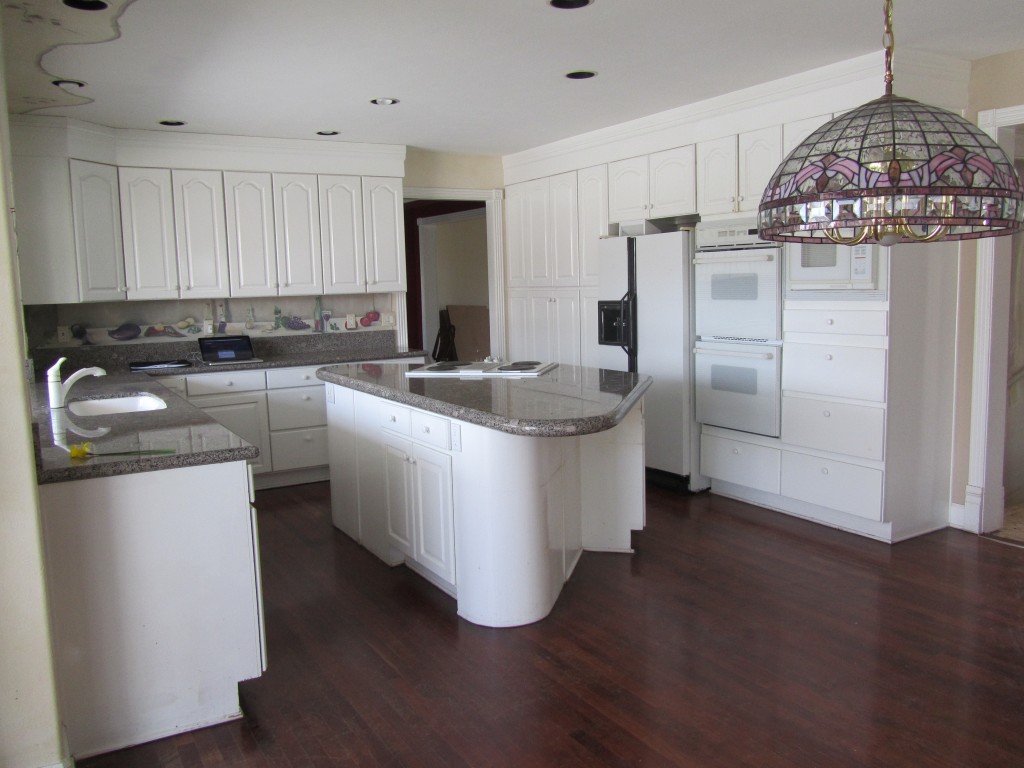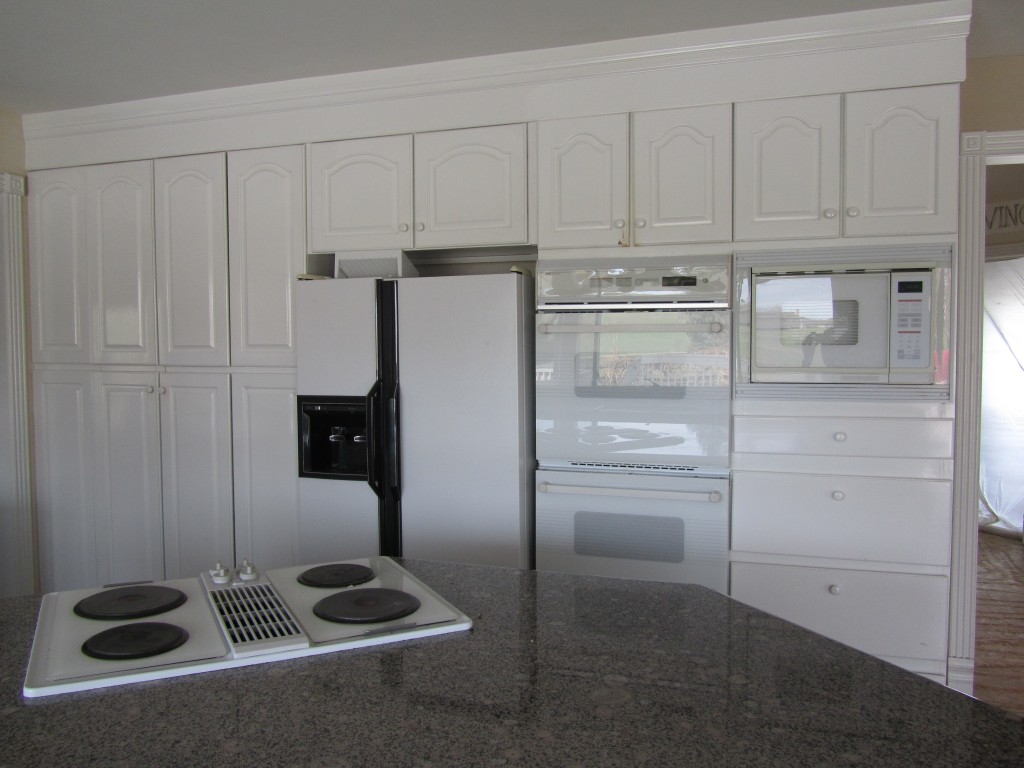 These appliances are original – circa early 1990's and are going away.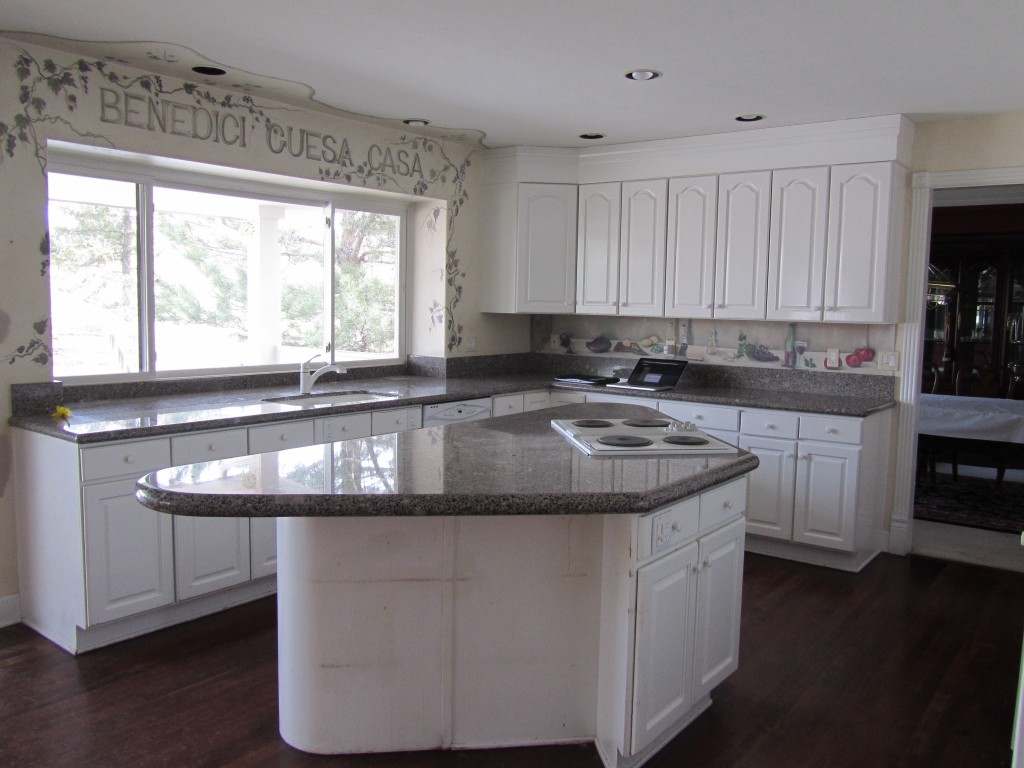 The kitchen has a great large window. Who could complain about a nice view and all the natural light while in the kitchen?!
Dining Room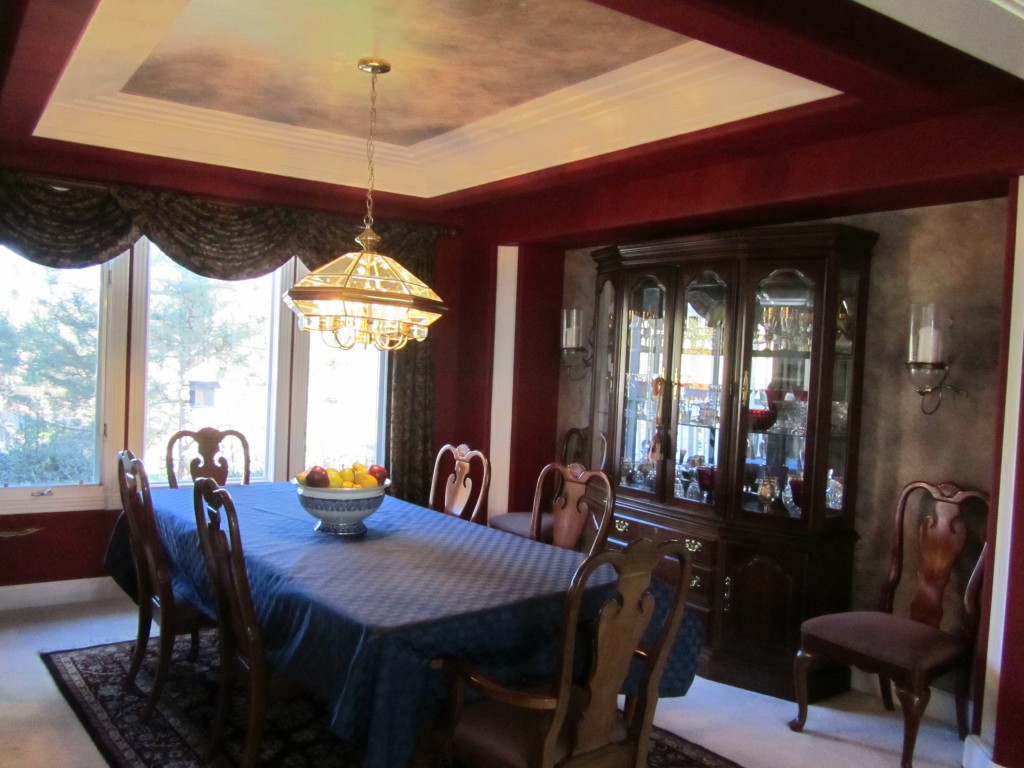 The dining room has beautiful wood work and details. The red paint, faux marble painted ceiling and light don't do it for me. Look for fun changes here. I have a beautiful custom table by Ryan Schlaefer Fine Furniture in Loveland, Colorado. I can't wait to get it into this room.
Powder Room
Why, yes, that IS a pink toilet with a wood seat and that IS a counter top with an integrated seashell design sink. Jealous, are you?
Laundry Room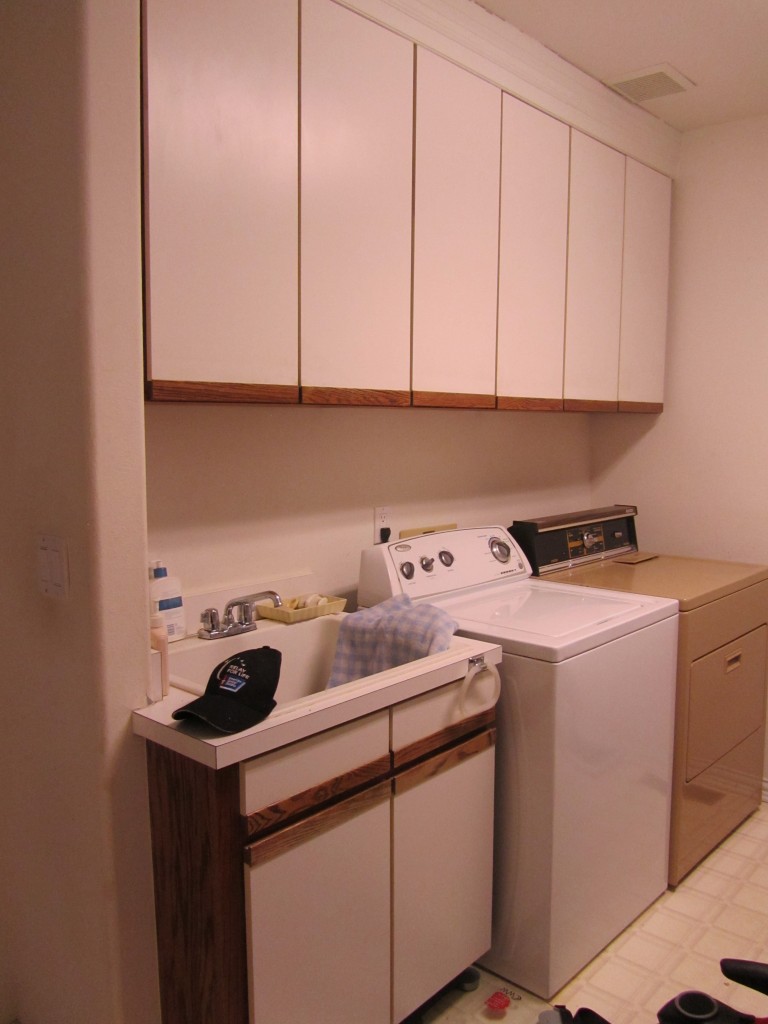 This is perhaps one of the most depressing laundry rooms I have ever seen. Doing laundry is a depressing enough affair on it's own. This just makes me sad – and the entry from the garage goes through this room. I know I can't come home to this every day. I am really going to have some fun with this room.
Master Bathroom
I saved the best for last. Feast your eyes on this pink, black and gold beauty! I am so excited to get my hands on this room. Unfortunately it's not slated for work for a couple of months. This is going to make for a dramatic before & after.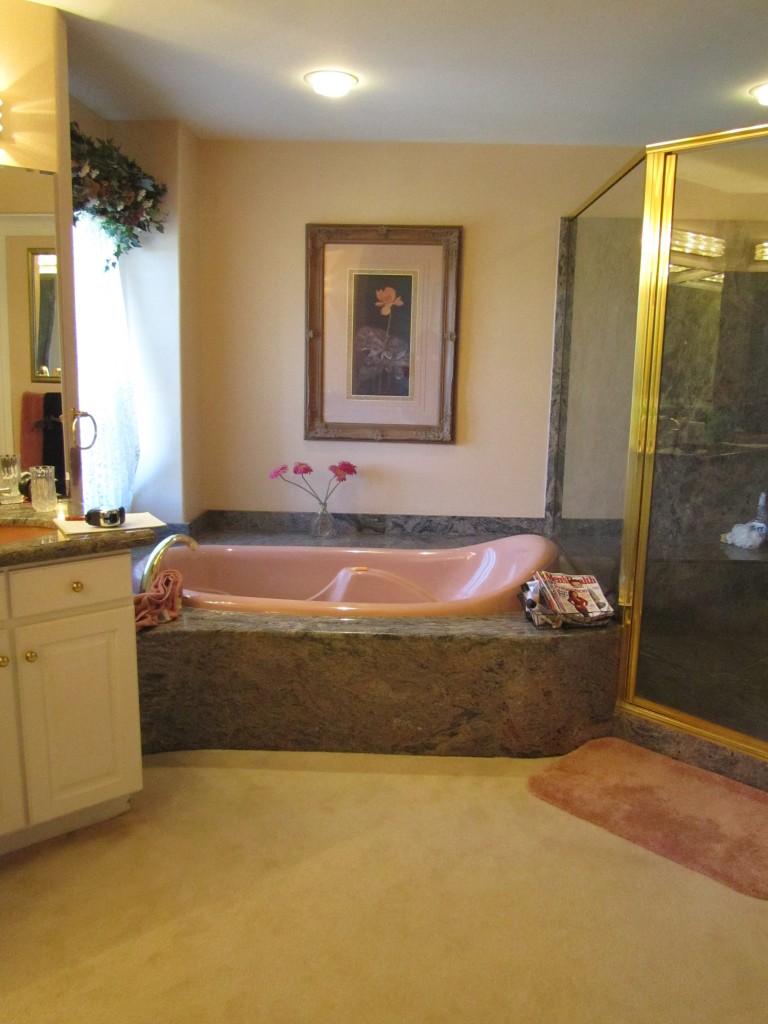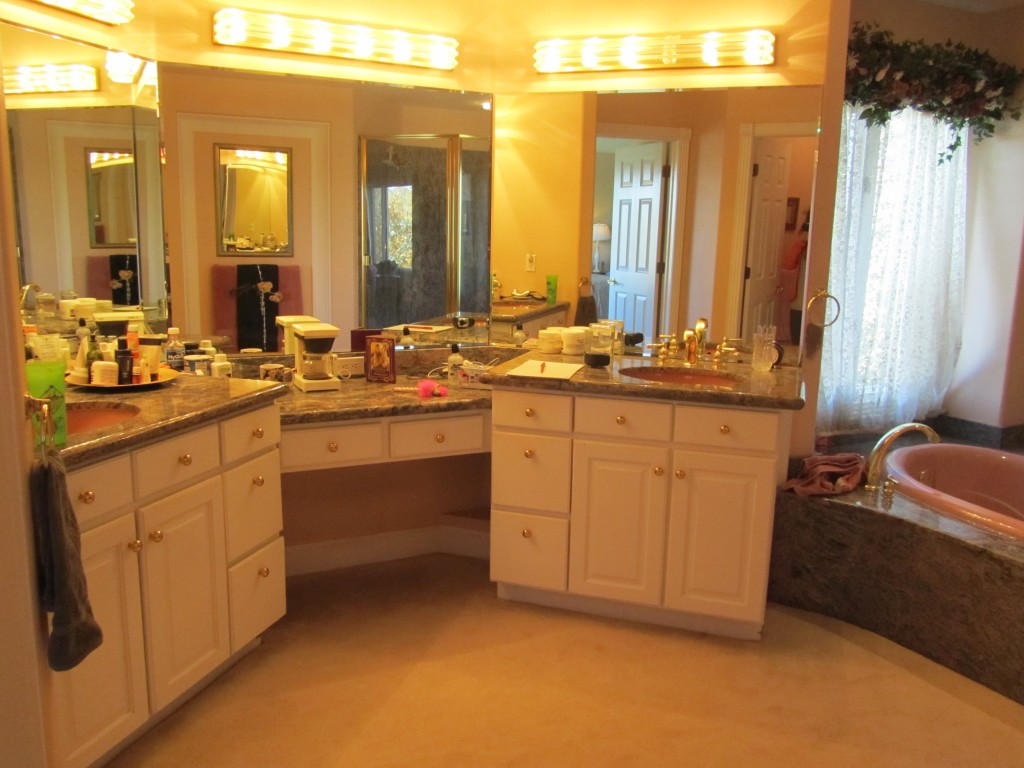 Stay tuned for updates on the progress and the Home Tour after all of the renovations. I'll have posts here and on Facebook. I hope you'll find some inspiration for your own home!