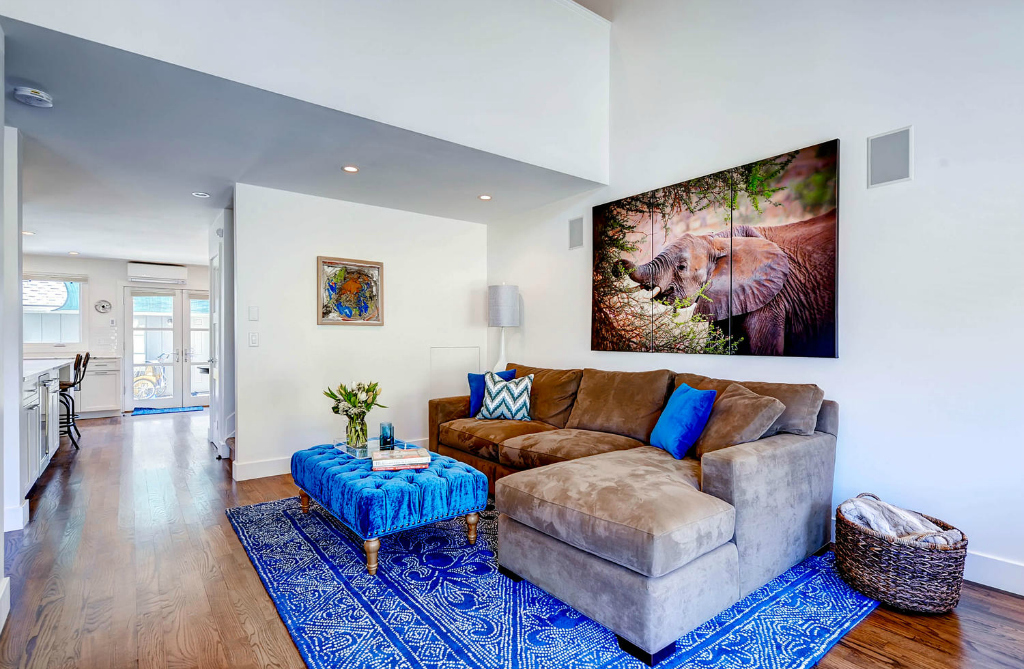 Denver Interior Design Inspiration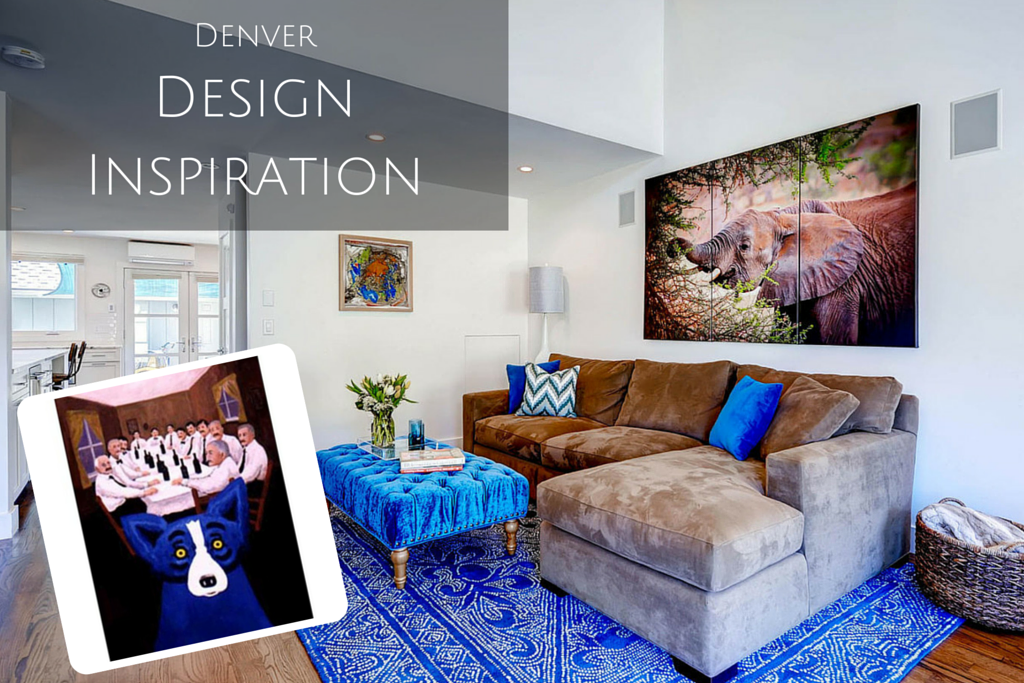 A few weeks ago, in another post, I explored some ideas about where interior design inspiration can come from — almost anywhere! It made me think of a few special Beautiful Habitat projects I've completed in the Denver area with inspiration from fun and unique items.
Enlightened Bedroom Design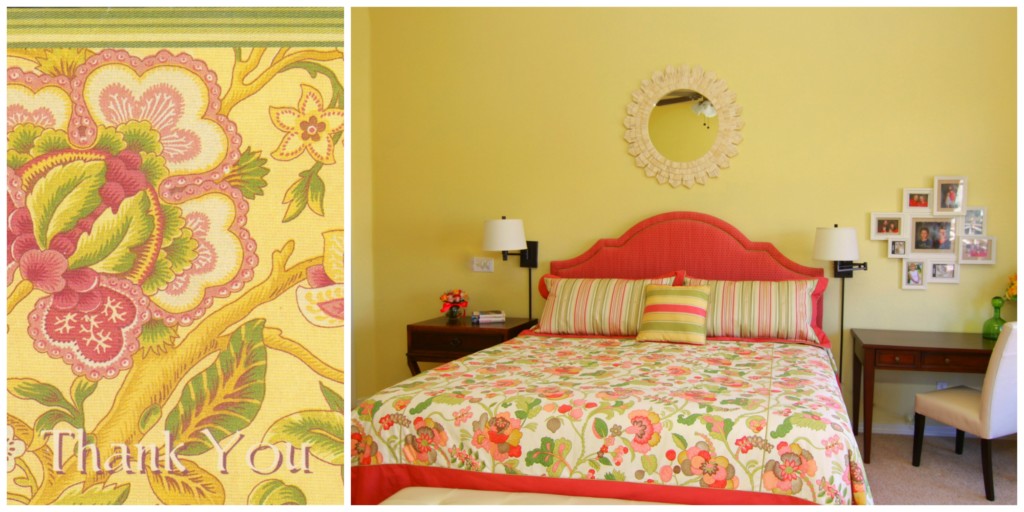 After moving from the mountains where her bedding was dark and heavy, this homeowner wanted a fresh, bright look for her Westminster/Legacy Ridge bedroom. As inspiration, she shared a thank you card she had received that reflected the cheerful colors she wanted in her new room.
Natural Inspiration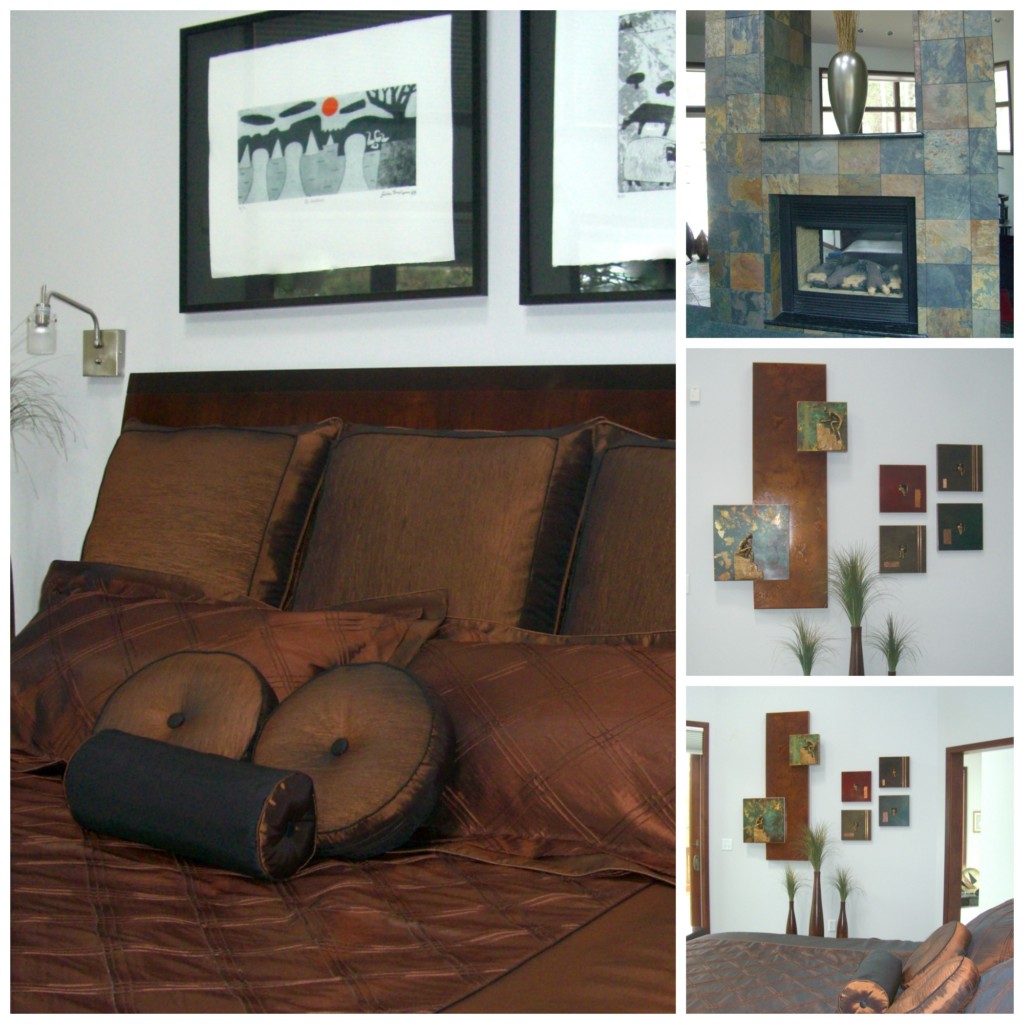 The beauty of natural slate is in its texture and wide variety of colors and patterns. The slate on this fireplace inspired the rich copper color of the custom bedding in this Estes Park bedroom.
Travel-Inspired Kitchen and Family Room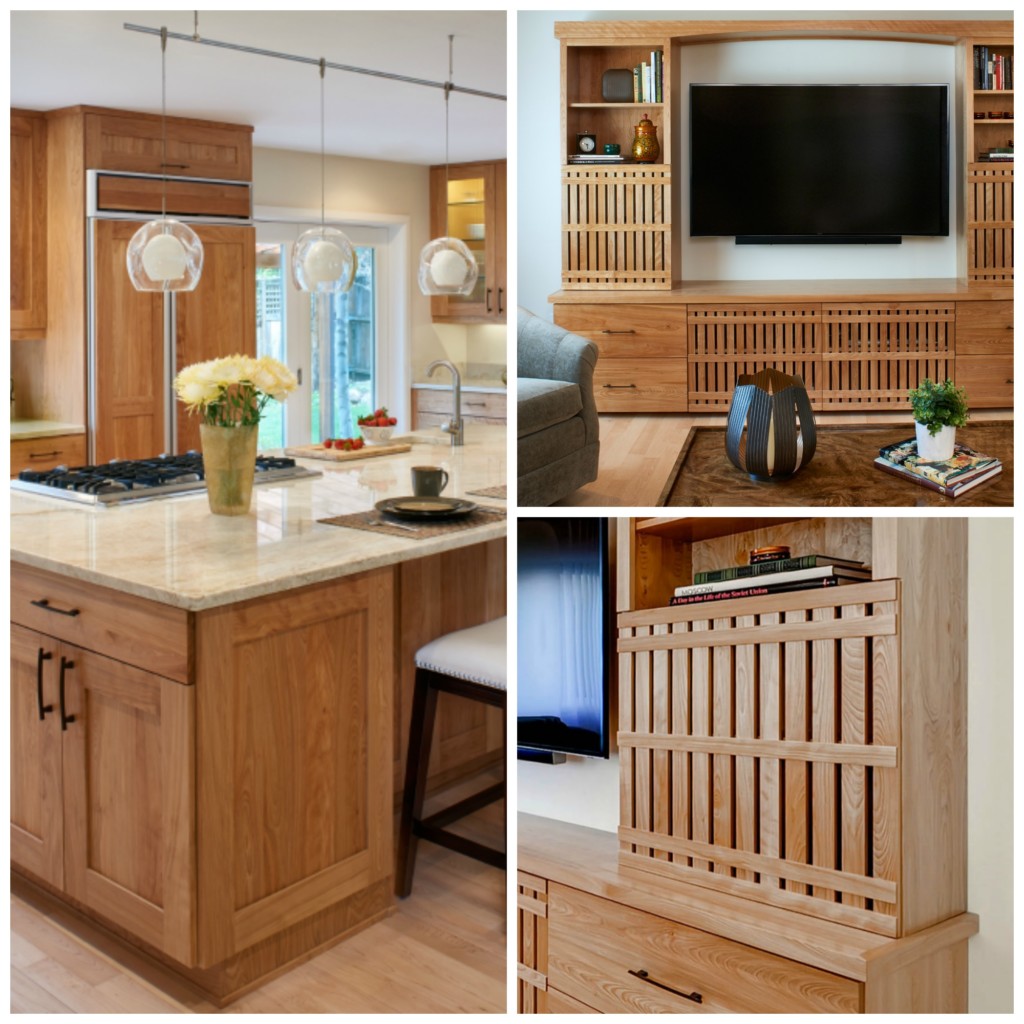 After living in Japan and enjoying the simple shapes and clean lines of Japanese design, these homeowners sought to capture those elements in their Boulder home. The kitchen features clean lines with rich wood tones. A custom media cabinet in the family room reflects the same aesthetic but takes the Japanese influence even further. The custom doors are inspired by shoji screens while the slightly arched top was modeled loosely after pagoda roof lines and curves.
Art-Inspired Living Room

After admiring Blue Dog paintings by George Rodrigue for quite some time, a Boulder couple purchased one at the beginning of the design phase of their condo remodel. The electric blue would end up shaping the color palette for their living room and throughout the home. Shortly after, the client found another piece of art featuring the same bright blue which is prominently featured in the living room.
Mix-and-Match Dining Room Design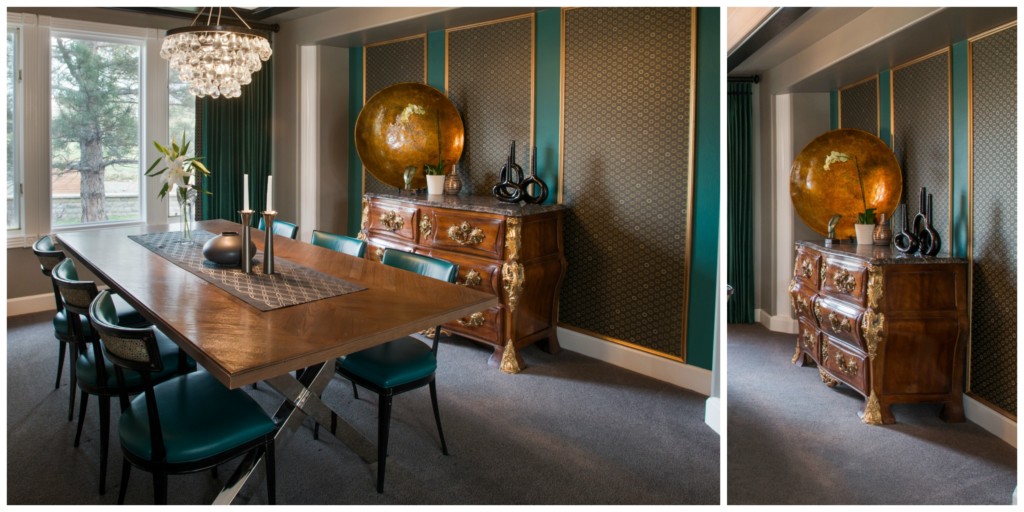 Although not the clients' personal style, an inherited Rococo-style chest set the tone for this dining room. The gold ceiling and wallpaper frames reflect the ornate details of the chest. The traditional styling is juxtaposed with the clients' modern taste in the custom dining room table with sleek, stainless steel legs.
Projects currently underway draw inspiration from a view of the Boulder Flatirons, an exposed brick wall in a 1900 Bungalow and clients' love of the color blue.
Let's explore some inspiration for your new interior design!