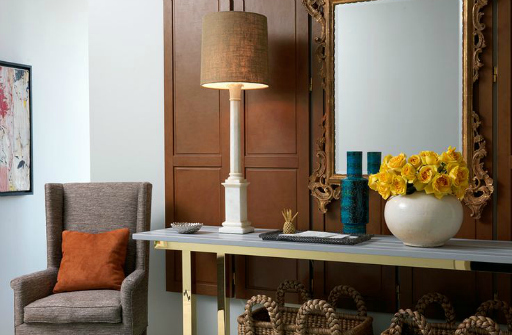 Creating a Grand Entry
Regardless of the size of your Foyer, every entry should be GRAND.
The entry is your welcome. It is your first impression. It is an opportunity to tell the story of who you are, what you are about, and establish a tone for your guests.
The following post covers the elements of good foyer design. I live and Colorado for most of my clients, the primary family entry is through the garage (and we love a good mudroom because of it). Consequently, the foyer is really for guests. Therefore I'm addressing it as such. If you live in a city, you may be the primary user of the front entry. These tips still apply, but you likely need quite a bit of storage as well.
Good Lighting
The obvious lighting choice is in the form of a chandelier or pendant. Something eye-catching is always welcome here. However, you also need to ensure adequate light levels for activities and creating a welcoming environment.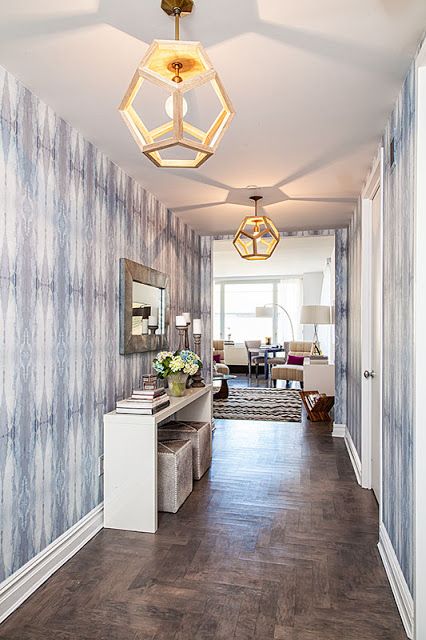 Pinterest

Pinterest
However, if the overhead lighting is not enough, I'm a fan of adding a lamp…
Nate Berkus
or two!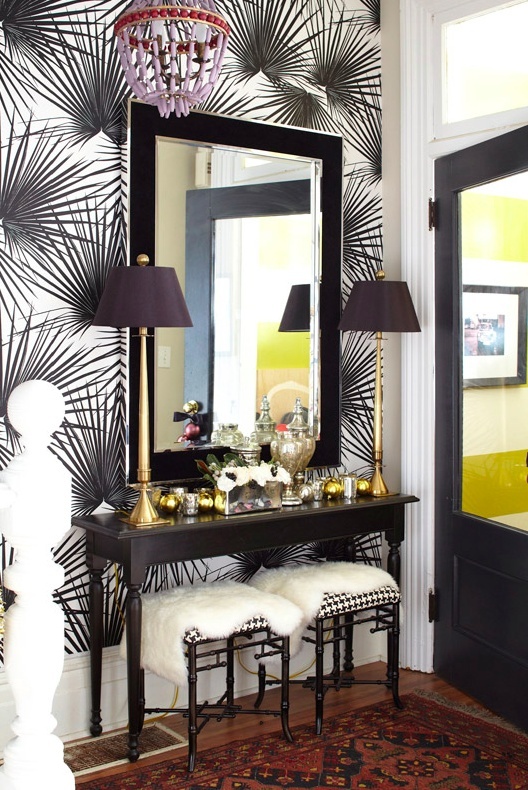 Chinoiserie Chic
A Place to Set Items Down
Your guests will likely have something in their hands. The best guests come bearing gifts after all! At the very least they may have a handbag and a coat to remove. Give them a place to set these items down upon arrival. This can also double as a display place for your family treasures.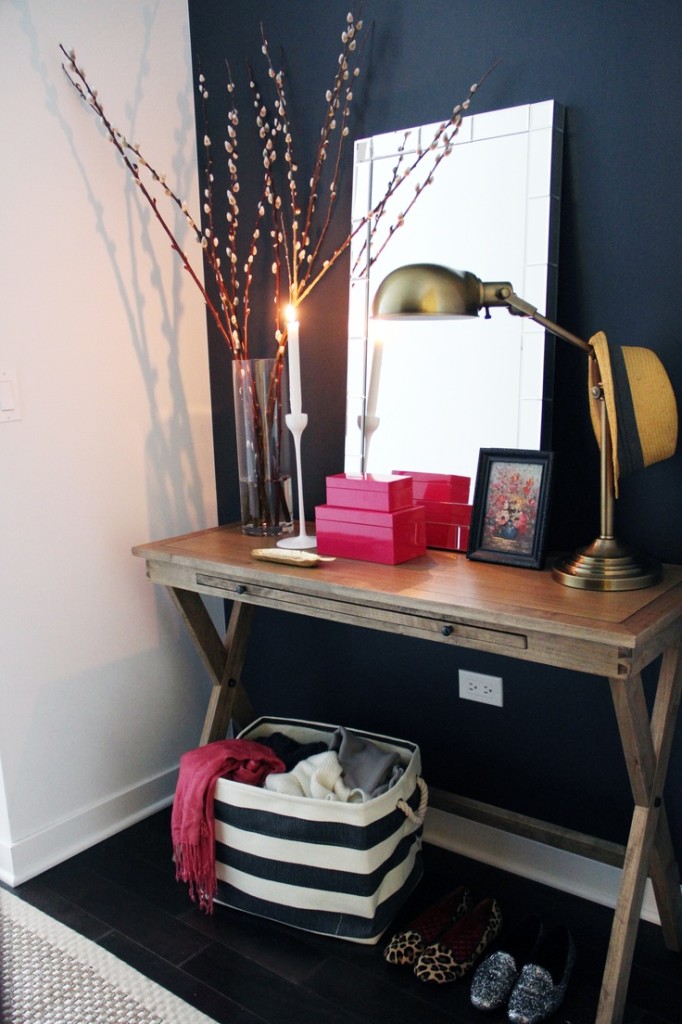 Pinterest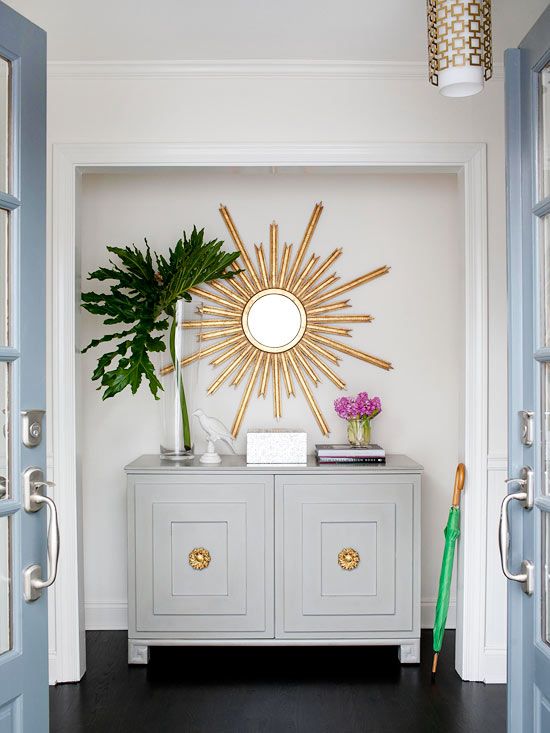 Pinterest
A Place to Sit
Not all foyers will be large enough to accommodate a place to sit. And in fact, the place to sit most often becomes just another place to set stuff down. However, if you live in a climate where weather may dictate a need to change or remove shoes, seating is a must.
A bench, small chair, stool… the forms are many, but the function is all that matters. A clever tick is to add the place to sit under the place to set things down.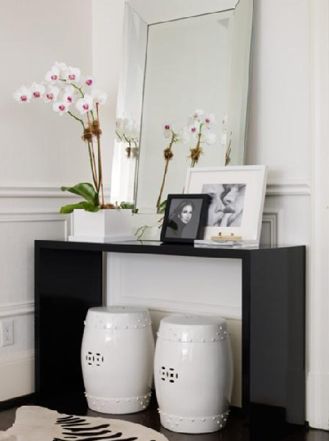 centsationalgirl.com
Something Interesting
This is your opportunity to tell visitors who you are and what you and your family are all about. Accessorize and really show your style! There are many options to add some personality.
Art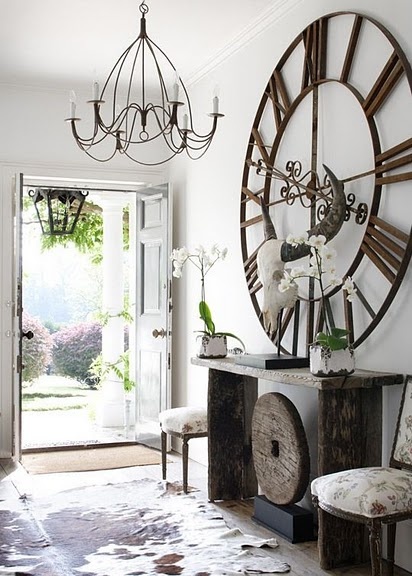 Pinterest
Wallpaper or Bold Paint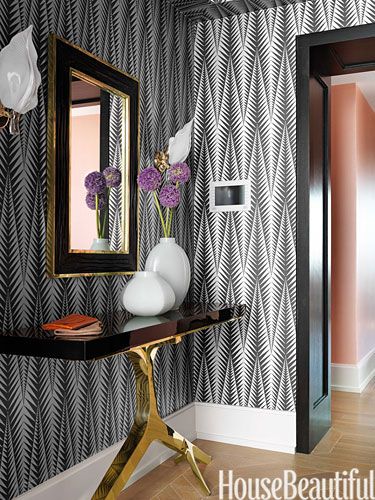 HouseBeautiful.com
Area Rug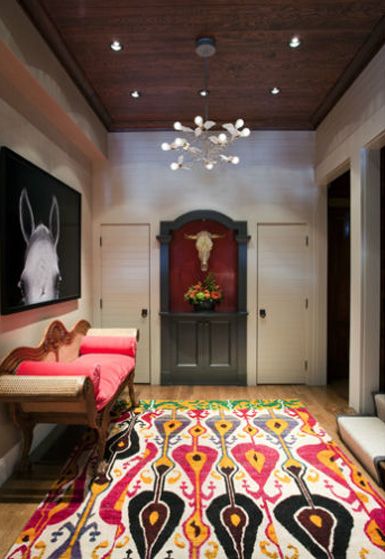 bellemaison23.com
More Grand Entries to Inspire
Because these spaces just got it right.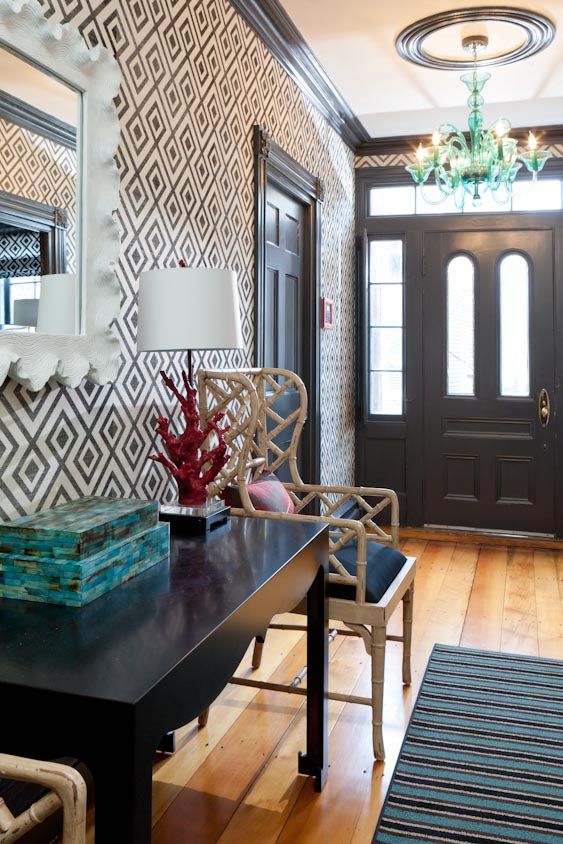 Pinterest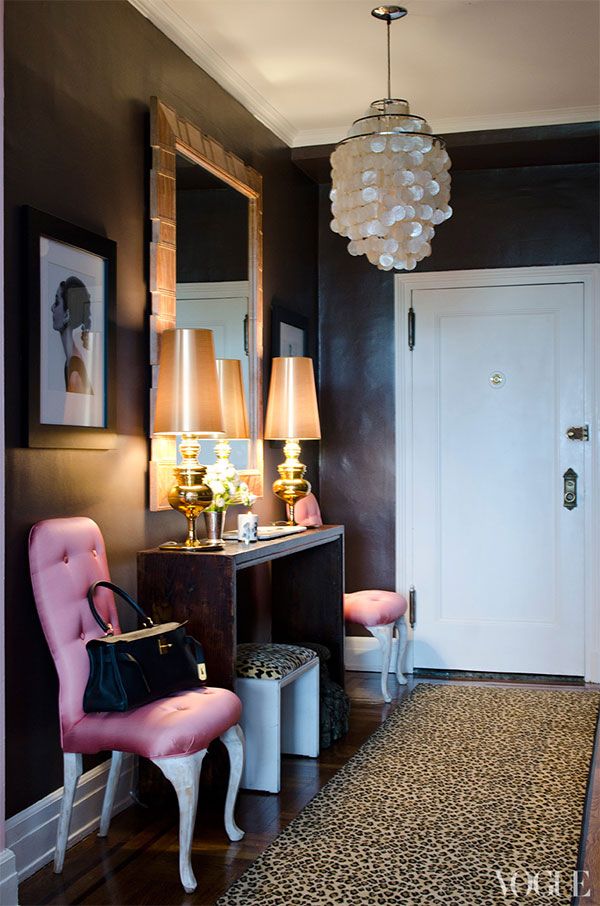 Vogue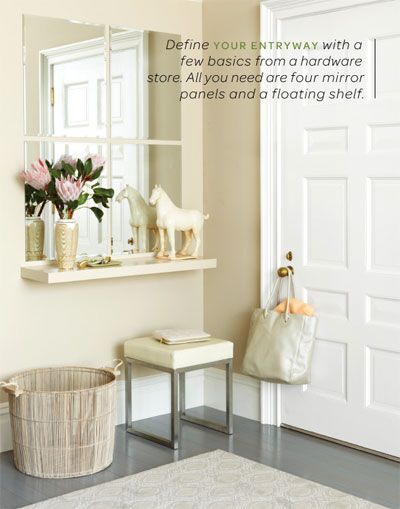 Pinterest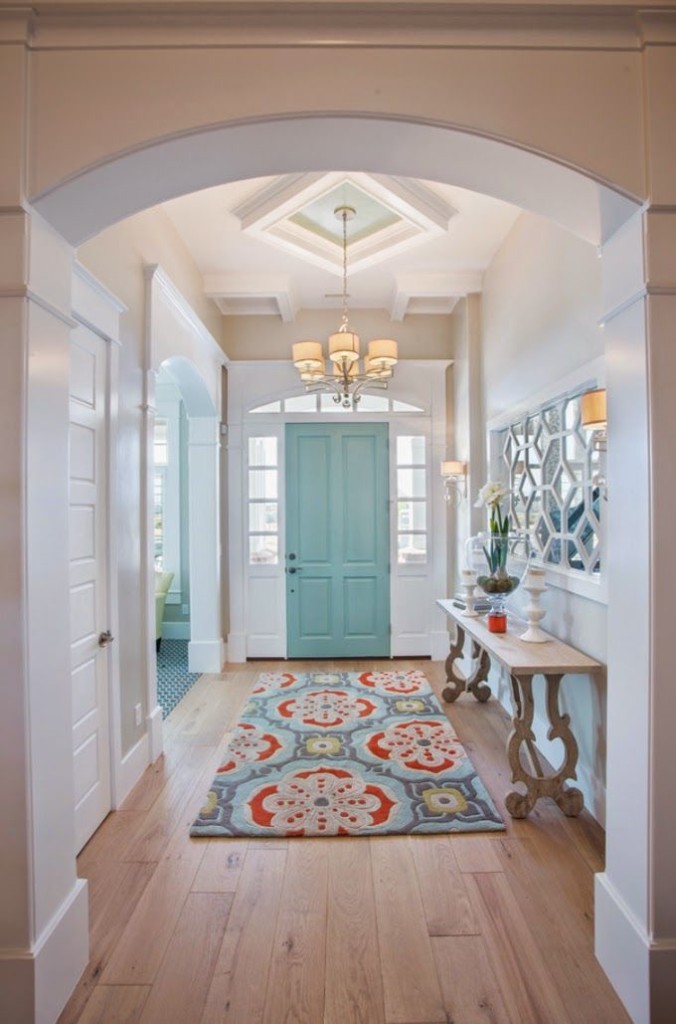 HouseofTurquoise.com
Want more Foyer Inspiration? Check out previous blog posts, or my idea book on Houzz or Pinterest