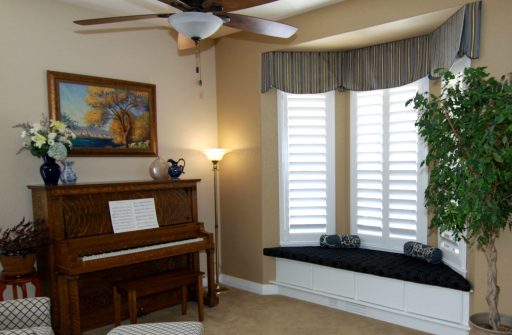 Client Stories: Wisteria Lane
The Wisteria Lane project is one on which I had so much fun. It was a whole house redesign and my clients were really kind and were such fun to work with. They had recently moved into a newer home, with a very neutral beige base. After living in the home for a few months, they found that not only did their old furniture not work well, they were just tired of it and of the purple and green color scheme. They wanted a fresh start that better suited the new home and their current lifestyle.
We started the interior design project by defining a new color palette. Both parties particularly like Blues and Golds, so that decision was an easy one. While my clients have a more traditional style, they did want it comfortable and updated with more modern fabrics and patterns. Next, it was on to each room, defining the pains, wants, and needs, then finding solutions that were both functional and aesthetic.
Family Room
The family room is the hub of this family home. The first request was for enough seating for the whole family to be together. The second was for leather – easier to clean and more durable with small children and pets in the home.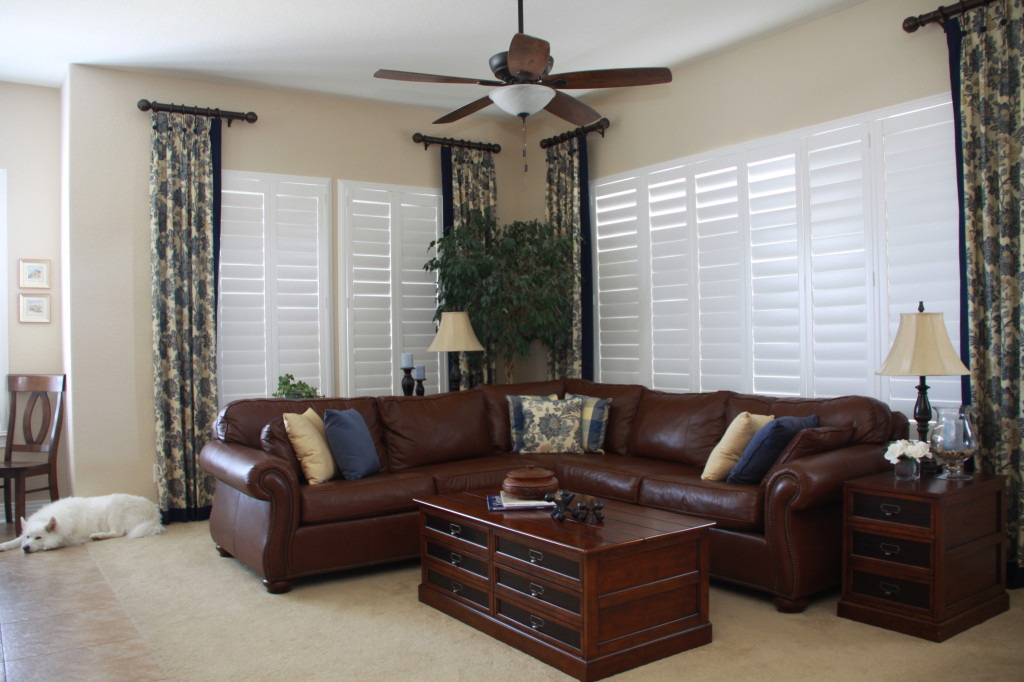 The inspiration was this beautiful fabric, which we incorporated into the custom  draperies. The fabric definitely met the color requirements, but is also a modernized floral design, which makes it more transitional. Draperies were added in each room to soften the harsh lines of the plantation shutters.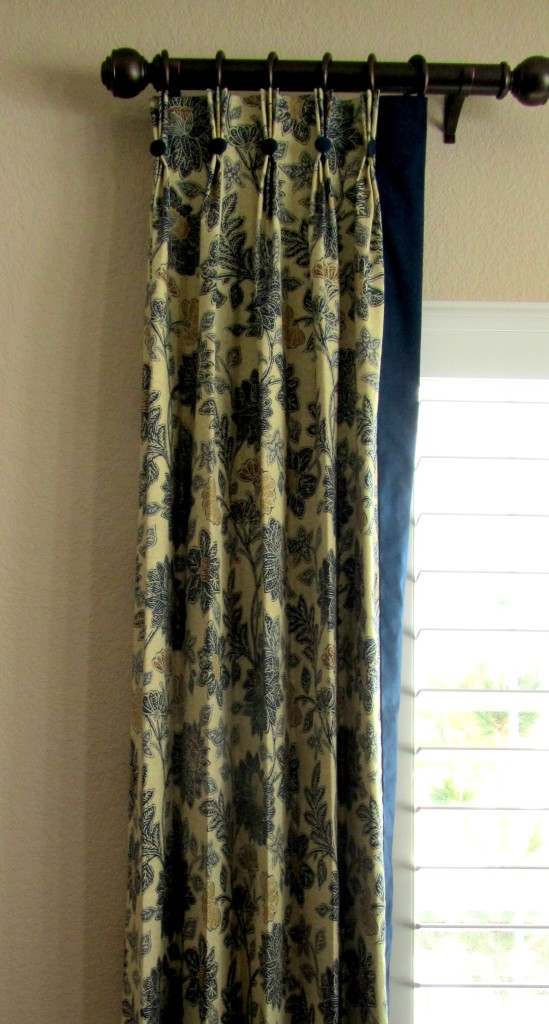 Another request from the clients was more functional storage for the TV and components. We removed the old drywall "TV hole" and added this custom built-in cabinet. It gives this wall a greater presence and can accommodate a larger television in the future. The TV components and kids DVDs are nicely stored away.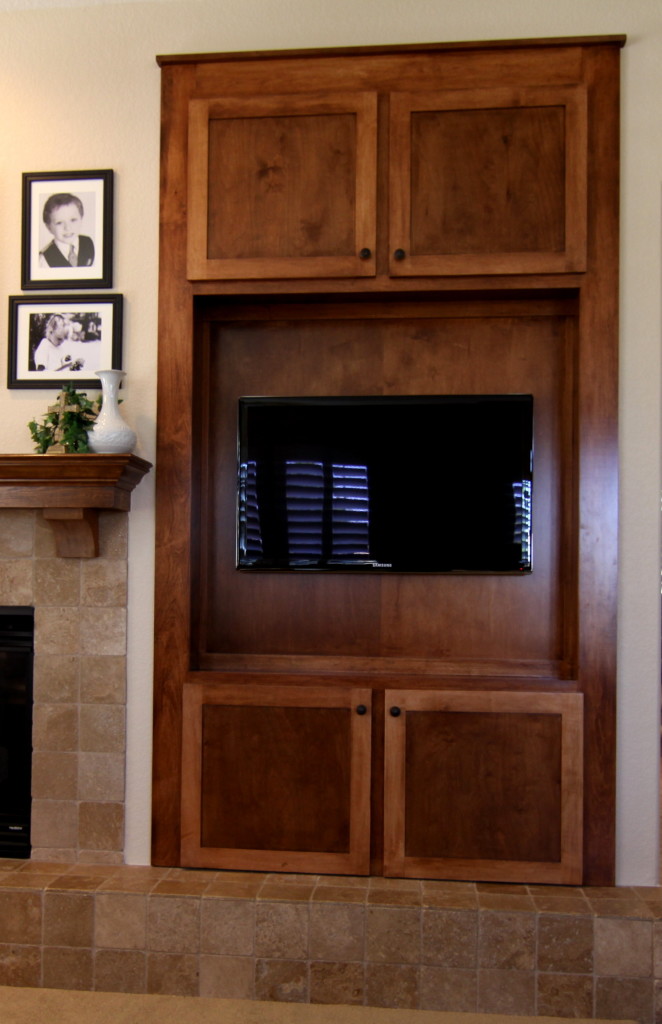 Living Room
My client's primary request for the Living Room was to highlight the mountain view, which is only seen from this front bay window of the home. To best highlight it, we "framed" it with a custom valance and window seat. Now the view can be enjoyed from the window seat or the two chairs.
The window seat adds functional seating to an otherwise awkward space. As a bonus, the kids like to use it as a stage for performances.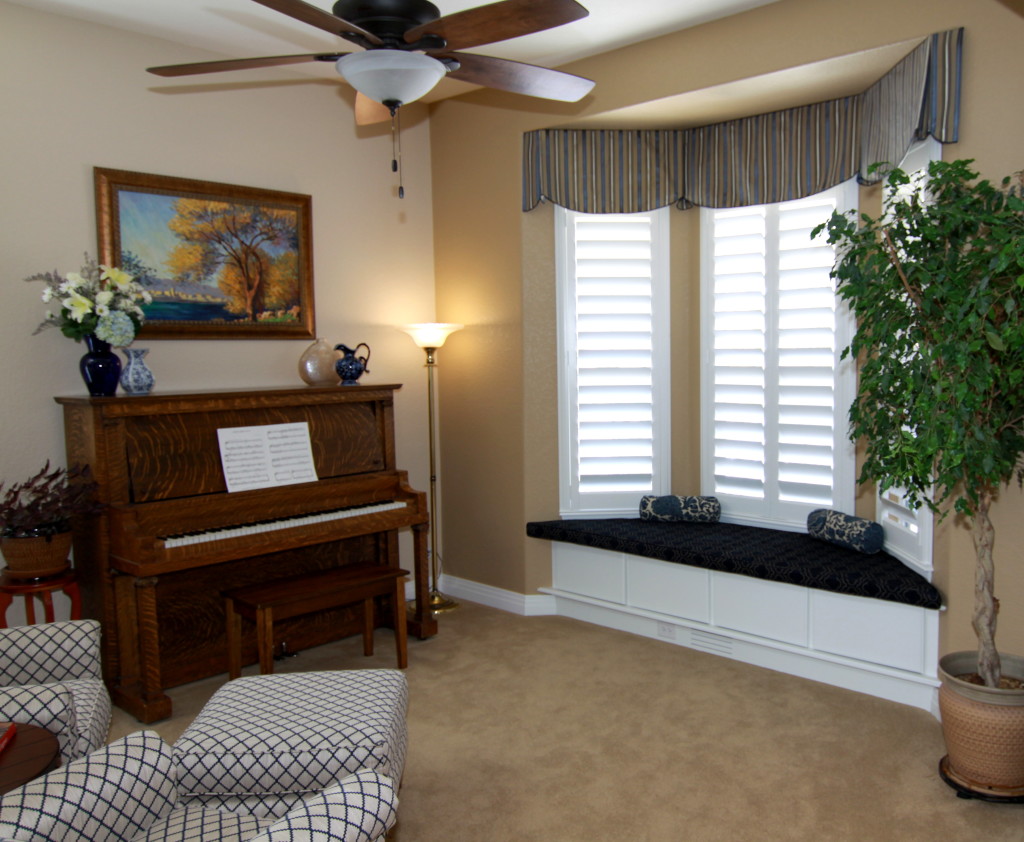 My clients recently told me that they just love this room and will often enjoy morning coffee on these chairs. Knowing that they now love and use a room that they didn't use before is the best compliment a Designer can receive.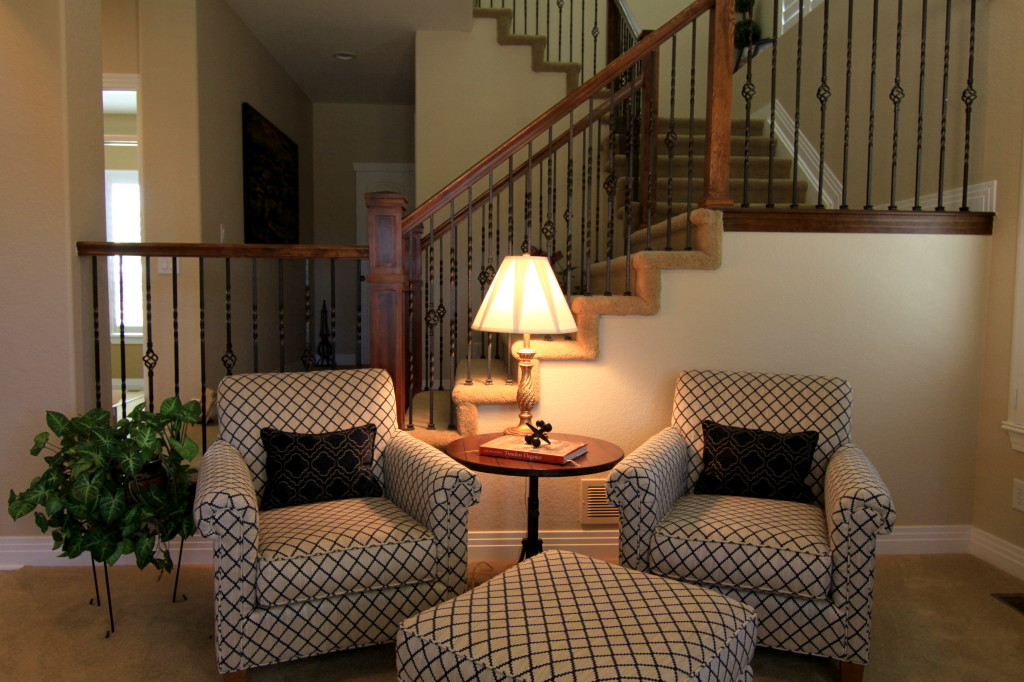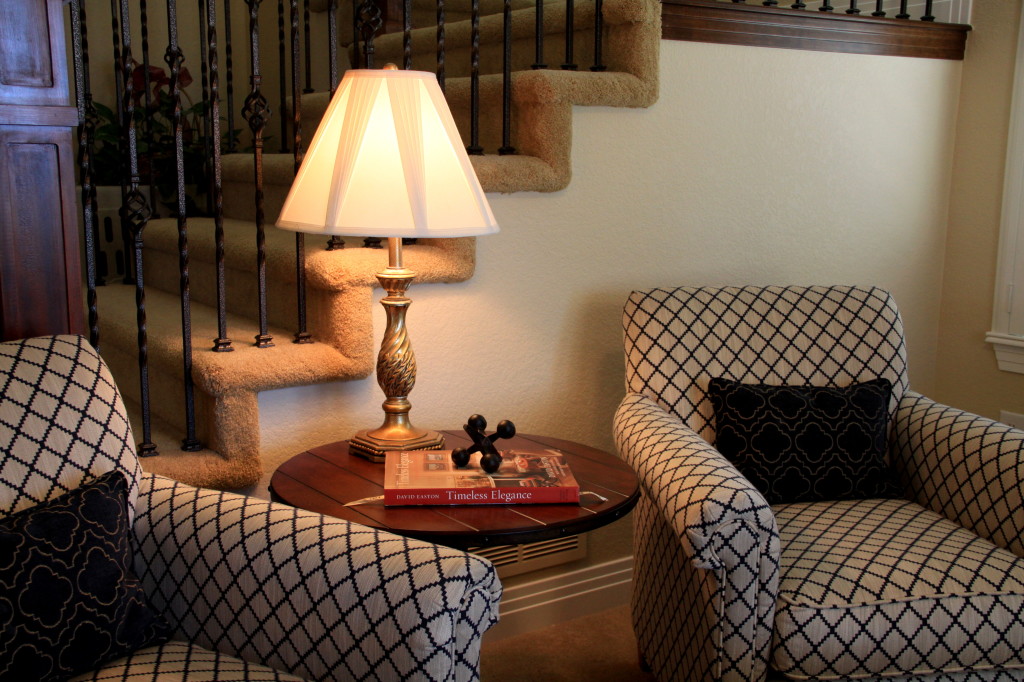 The second request was to work in the piano, which was a sentimental family piece. We topped it with new artwork and accessories to pull the whole room together.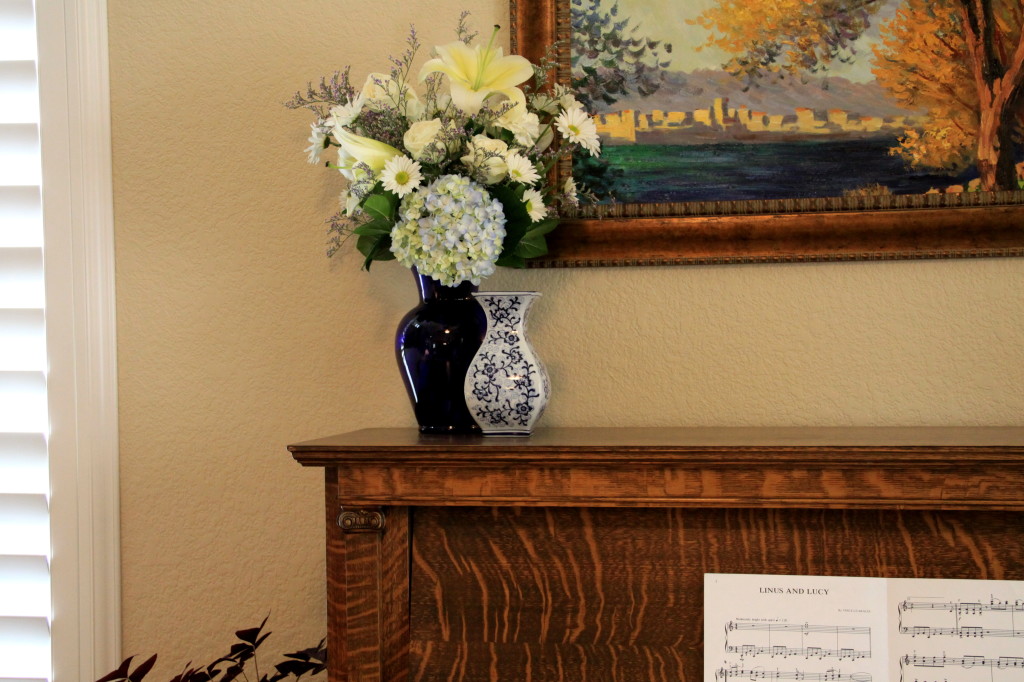 Dining Room
The design project here was to simply work with the antique dining set, another important family piece.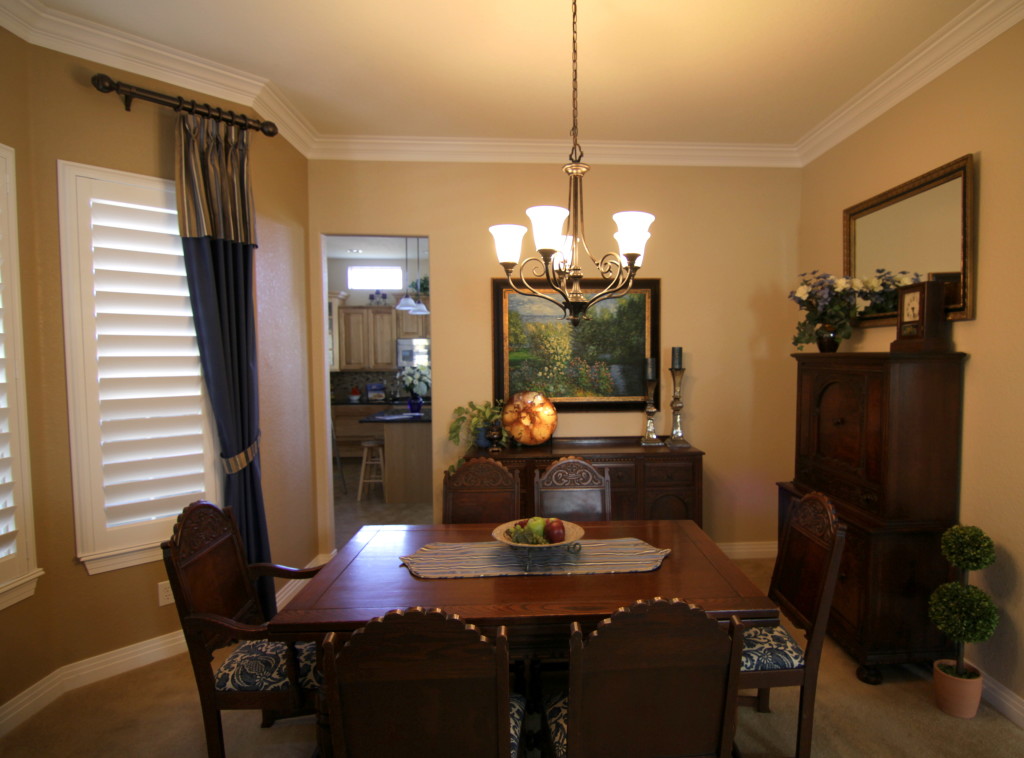 We reupholstered the cushions in a fun new fabric that is still kid-friendly. This fabric is another "modernized traditional". It is traditional in nature, but not so serious. Perfect for our decor plan. The upholsterer found 3 different layers of fabric covering these chairs over it's long history.
We added new art and accessories to compliment our blue and gold palette.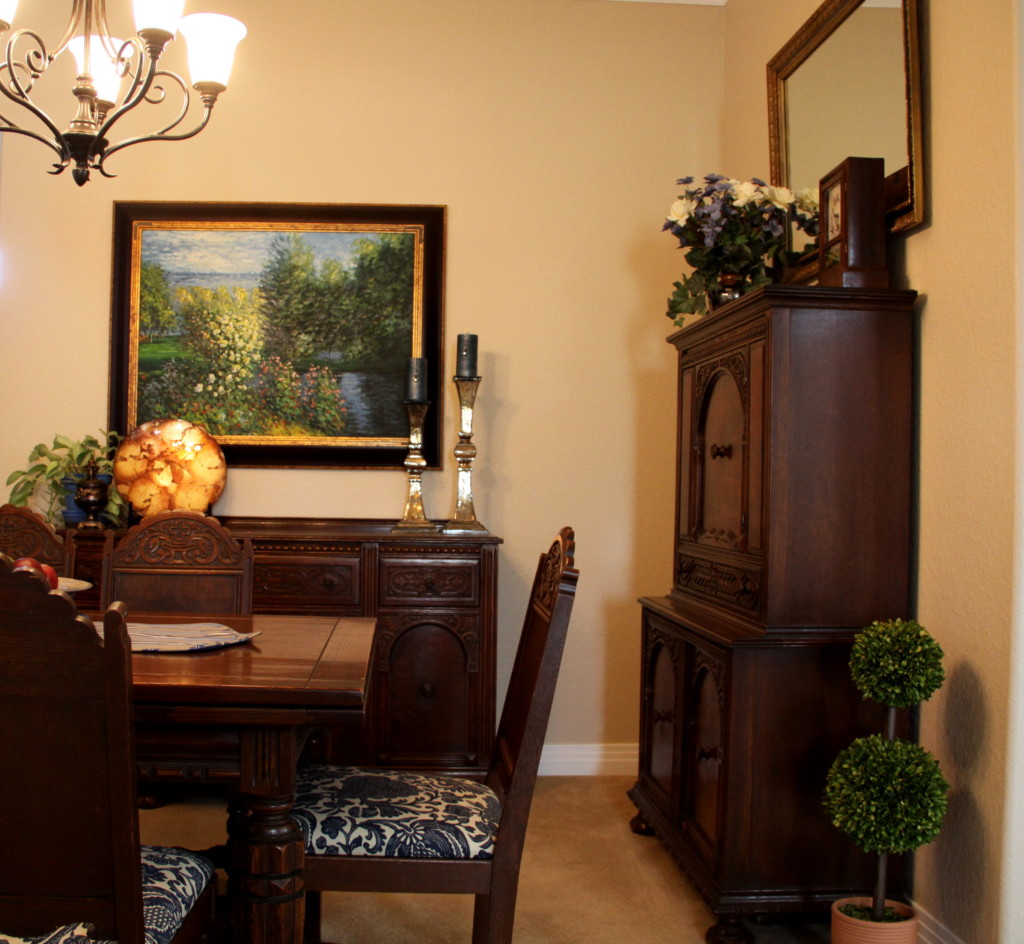 The room was completed with custom drapery using the same fabrics as the Living Room valance. This ties the two rooms and two bay windows together for a cohesive look. A good Interior Design plan coordinates elements throughout different spaces.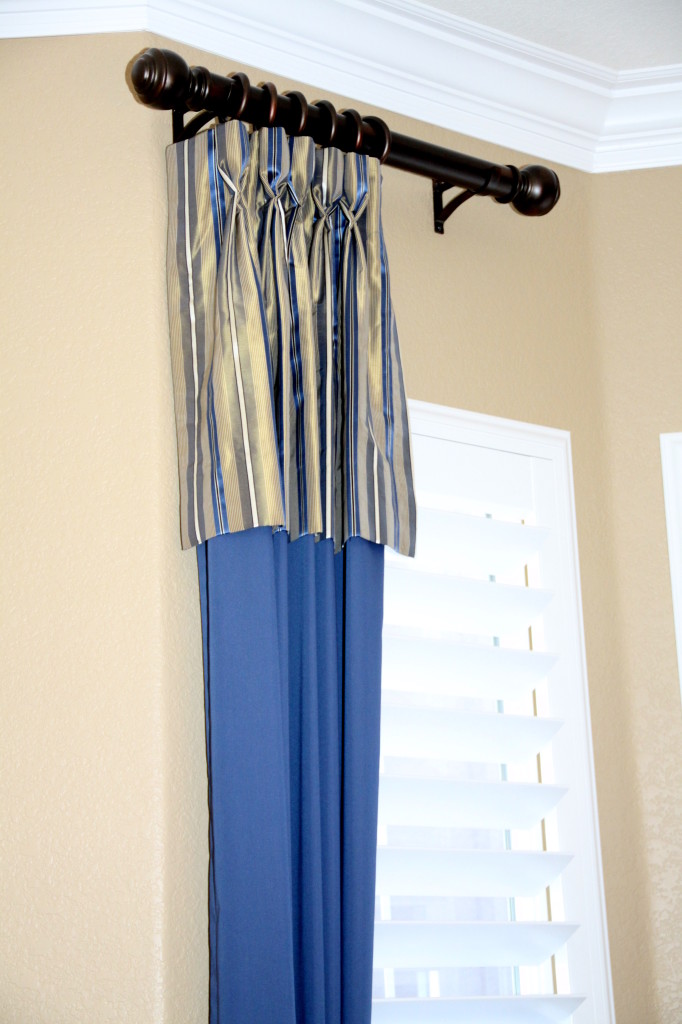 Master Bedroom
We continued the blue and gold color palette into the Master Bedroom for a sophisticated retreat.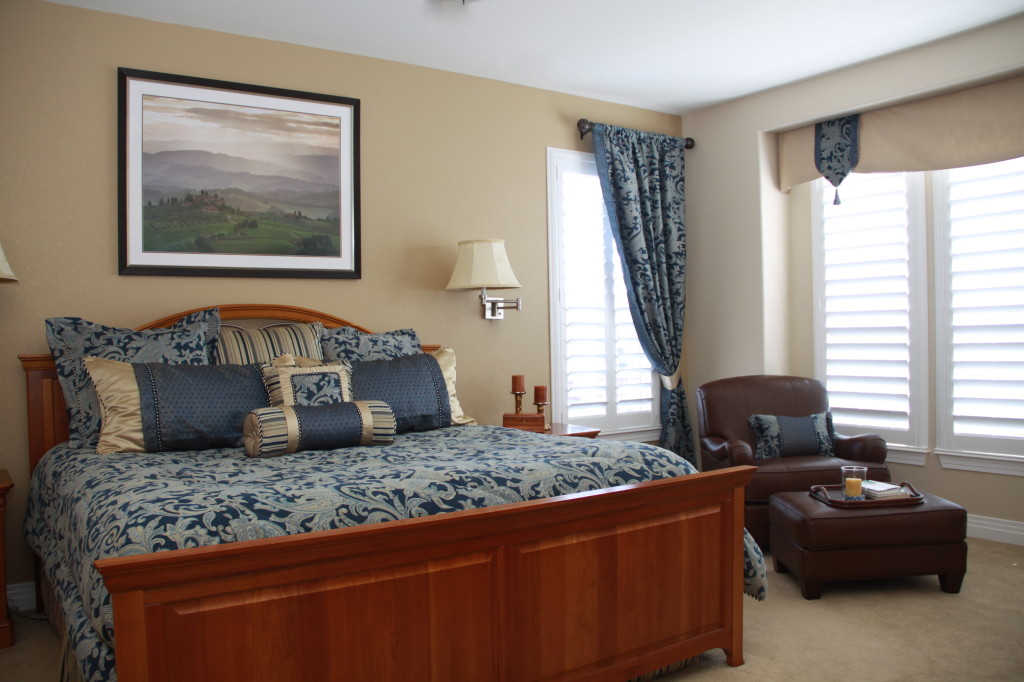 His request was for a nice reading nook. We added a comfortable leather chair and ottoman.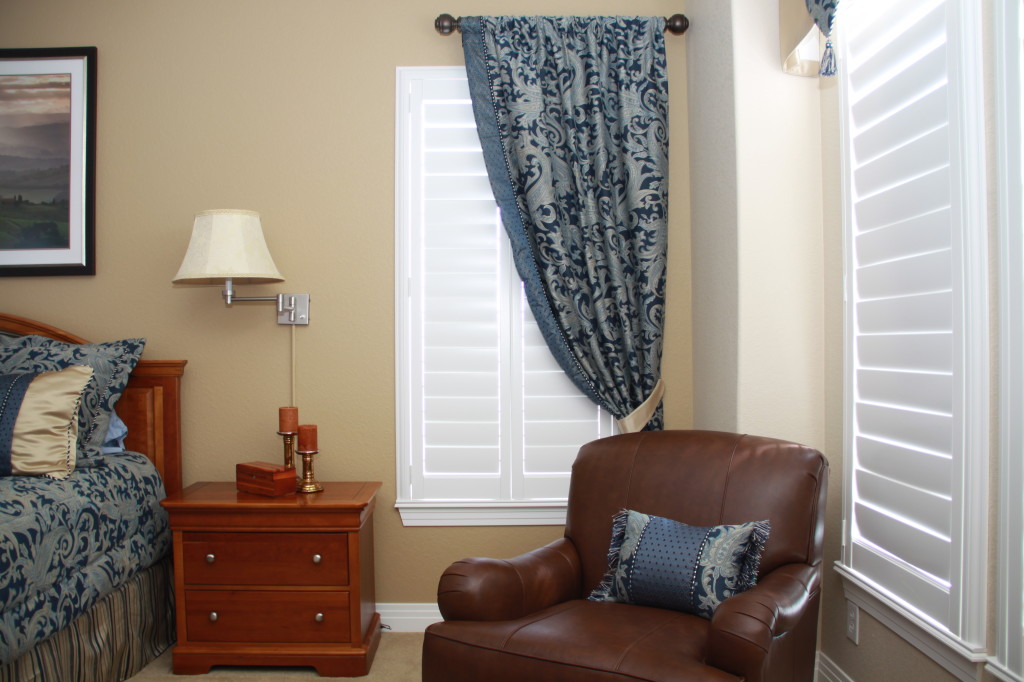 New artwork, bedding and custom window treatments complete the home makeover on Wisteria Lane.