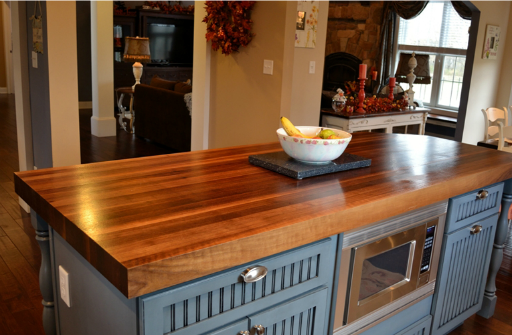 Choosing the Right Kitchen Countertops | Guest Post
There are many different options when it comes to material for your kitchen countertops. It can seem overwhelming to choose the right one that will fit your style, price point, and wear well. When trying to decide on the right option for your kitchen needs it is important to have clear parameters on what is most important to you. Here are some of the most popular kinds of countertop materials, and what functions they fit best.
Stone:
Both natural and engineered stone are other popular materials for kitchen countertops. Natural stone typically gets pretty pricey, and it is vulnerable to scratches or chips and cracks. This means that there is usually some maintenance involved, normally in the form of a sealant to prevent permanent damage. Engineered stone is easy to get a hold of, but it can also be expensive depending on how realistic you want it to look. This stone is also in danger of scratches and may require slight maintenance for those repairs.
Granite:
While this is not the most inexpensive material for countertops, granite is extremely durable and will last a long time. This kind of countertop is going to be best for someone looking for a material that can handle wear and tear. Granite can endure hard usage while also not requiring much maintenance.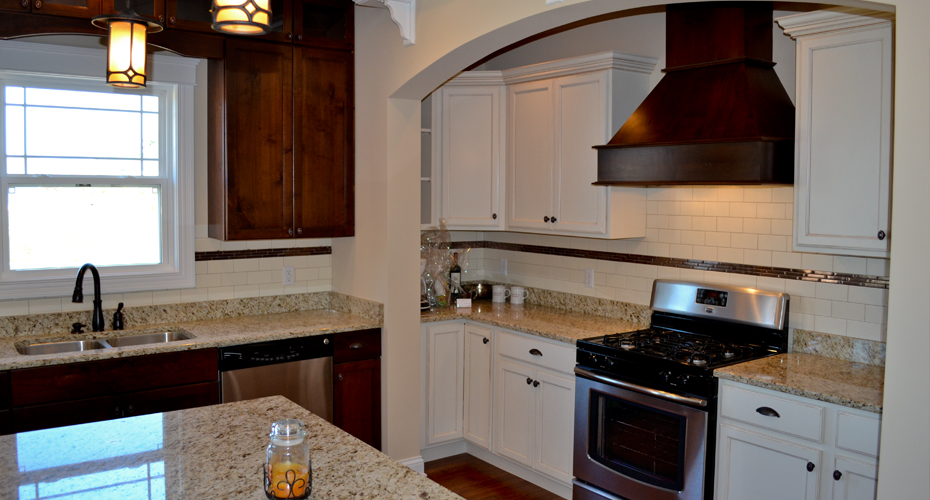 Laminate:
Laminate is great choice for most kitchen countertops. It is extremely popular due to its low cost and strong durability. Laminate can handle lots of usage and will last for a very long time. Given its ability to outlast lots of wearing, laminate will not scratch easily and depending on the pattern its aesthetic appearance will stay new looking. Like granite, it won't take much maintenance.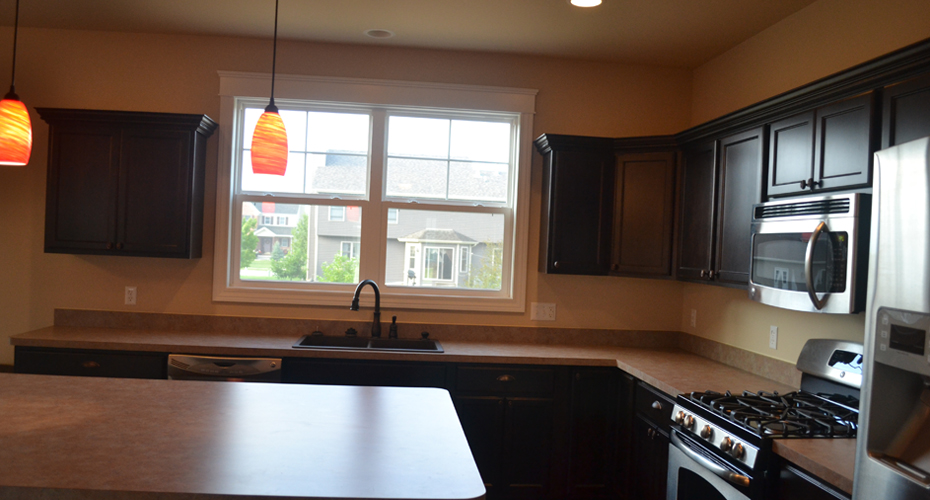 Stainless Steel:
This is targeted for a very specific style of kitchen. The good thing about this material is that while it can scratch from very hard use, it is durable and requires little upkeep. This material is also very heat tolerant and sanitary. The look of stainless steel on kitchen countertops is very unique, so this is seen less often because it isn't as versatile for matching.
Wood:
This option is very appealing to those looking for an eco-friendly material. The pricing of wood countertops varies based on the kind you want. The biggest issue with this type of countertop is the upkeep. Wood countertops will require resealing periodically and if not completed frequently enough, the wood may obtain water damage. Wood countertops will also show scratches so it is not recommended for those who want to use their counters directly in their cooking and prep.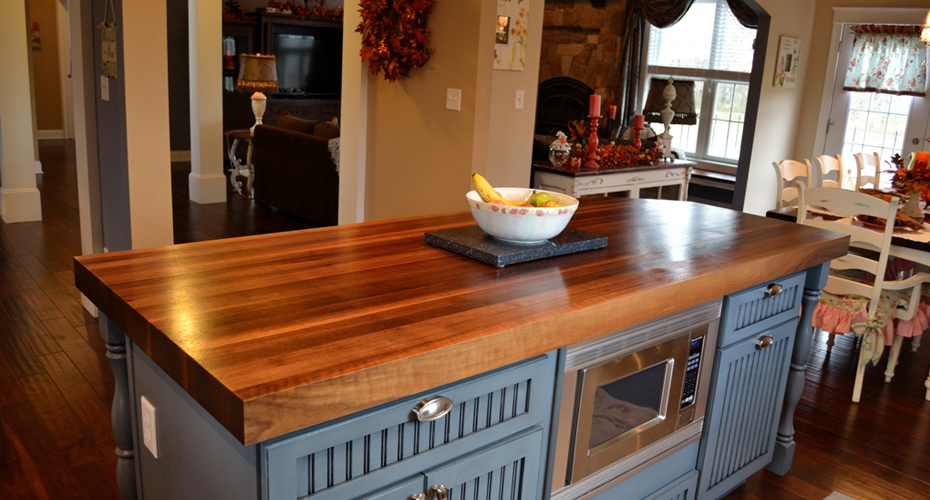 These are the most commonly seen styles for kitchen countertops. Be aware of how the edges of your countertops are designed because a lot of jagged edges and shapes can cause more wear on the material. A smooth flat edge will get the best results for wearing on the materials. Most importantly, choose the right countertop material for your kitchen needs and style.
Wade Myer is a recovering contractor who has turned to writing due to injuries. Wade loves helping his readers with home design tips. He currently writes on behalf of Steiner Homes who builds Crown Point custom homes.. In his spare time, Wade enjoys spending time with his family and relaxing.