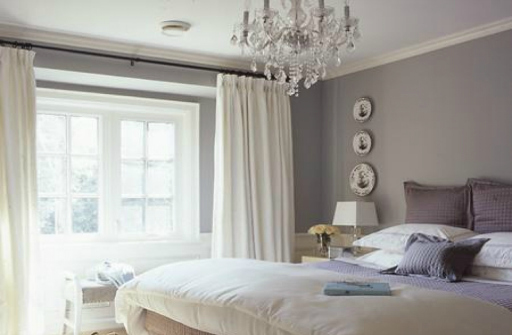 Chandeliers in the Bedroom
While chandeliers in the past could often be found in extremely formal bedrooms, we are seeing a welcome trend of chandeliers in the bedroom across all styles and levels of formality. We love the new breed of lighting which adds a unique element to today's bedrooms. Below, we've gathered some of our favorite bedroom chandeliers which will hopefully inspire lots of ideas for including them in your own bedroom décor.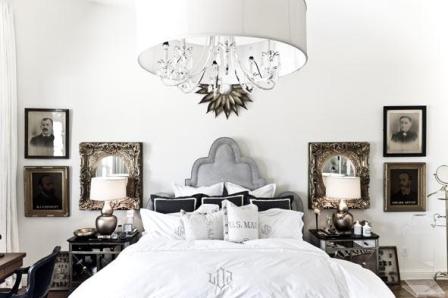 (via)
A beautiful drum shade encloses a crystal chandelier hung at the foot of the bed. The crisp white of the light and the bedding give this bedroom a fresh, sophisticated look.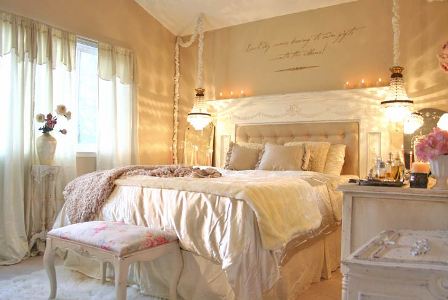 This lovely, romantic bedroom features not just one but two crystal pendants flanking the bed. Not only do they provide a warm ambiance but they also give off enough light for reading and relaxing in bed.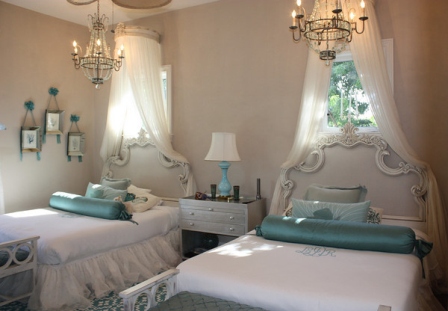 A luxurious traditional guest room boasts two crystal-tiered chandeliers above each twin bed centered with the two small windows for a symmetrical element.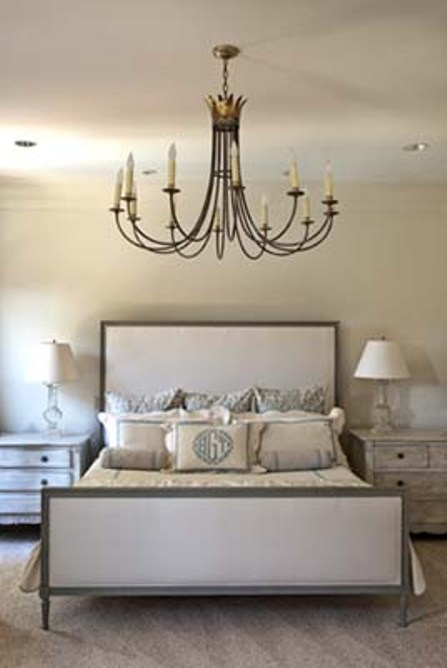 A large brass chandelier hangs in the center of this elegant bedroom. Additionally, recessed lights and table lamps were added for sufficient lighting at the head of the bed.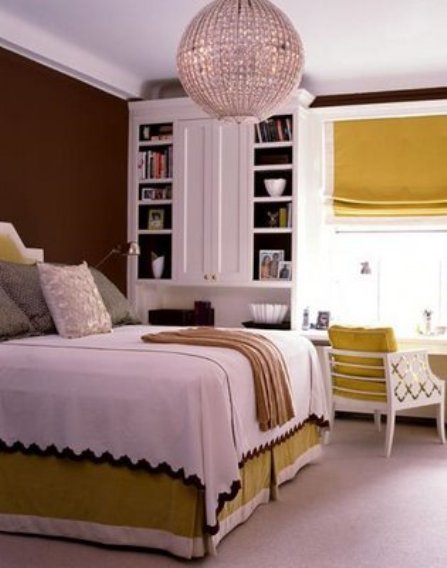 A large crystal laden fixture hangs at the foot of the bed giving a sophisticated sparkle to a contemporary bedroom. A swing arm lamp sits at the side of the bed for extra lighting.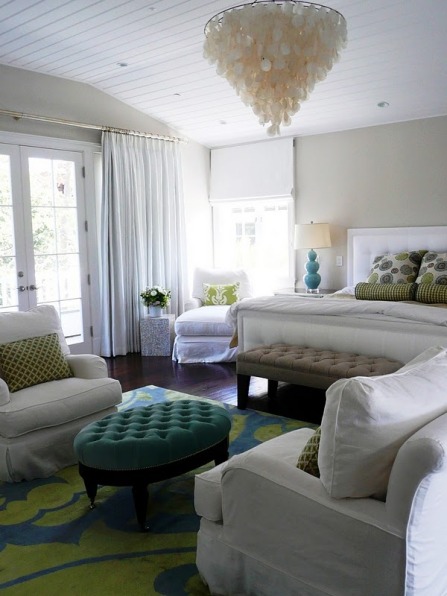 This seaside cottage bedroom boasts a pretty shell fixture above a sitting area in this large master suite. It provides a warm glow instead of direct lighting.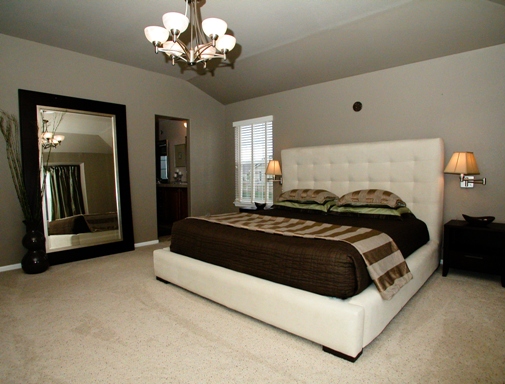 This large master suite designed by Beautiful Habitat features a silver chandelier in the room's center with additional swing arm lights by the bed.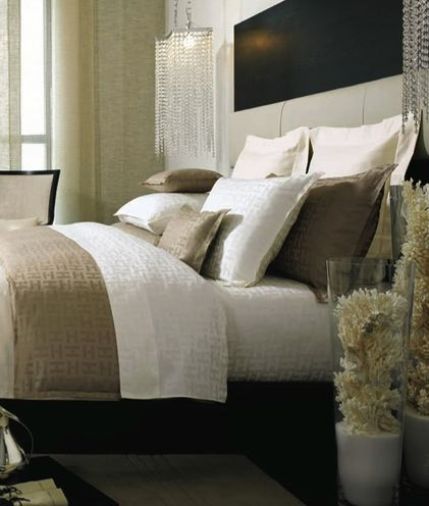 Gorgeous waterfall chandeliers flank a luxuriously appointed bed in this chic contemporary bedroom. What a lovely place to dive into and relax after a long day!