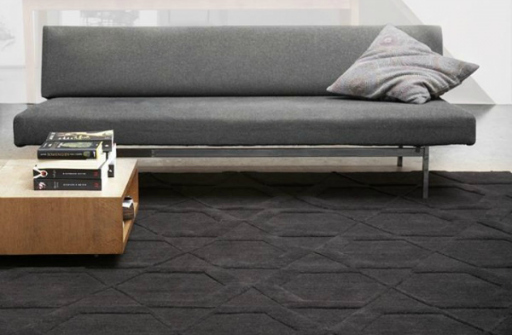 Carpet Trends in 2013 | Ask the Designer
I was recently asked to advise on carpet decisions and I am simultaneously selecting carpet for my own house. I thought I'd share these tips and trends with everyone.
New wall to wall carpet is a big ticket item and a decision that most of us do not take lightly. The lifespan of your carpet may likely be longer then most of your furniture. There are also so many styles, colors and brands. Here are a few tips and trends to keep in mind if you're in the market for new carpeting.
Carpet Trends as I see them (at least in the Denver market) in 2013:
Dark and Bold
Carpet colors have gone considerably darker than over the  previous decade and more. In the late 1990's and through the early 2000's light carpets ranging from ivory to beige to tan were hot. The lighter colors helped to keep a space more open and bright, while simultaneously shrinking into the background. On the down side, those lighter colors are harder to keep clean. There has been a shift to darker carpet tones, whether a chocolate brown or a charcoal gray. And bold carpet colors are appearing too.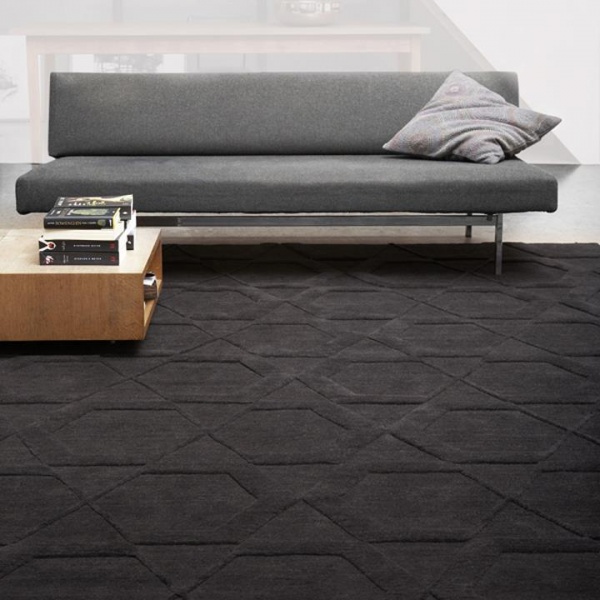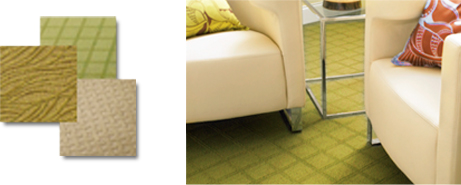 Gray
Gray is hot everywhere – furniture, fabrics, flooring, books. It's quickly replacing beige, tans, and browns as the hot neutral. Don't panic if you're surrounded by browns. They are neutrals, and a good neutral will always hold their own.
Texture
Texture and patterns are making a comeback in carpeting. This is usually created with a combination of looped and cut pile stands, creating a design and texture although the material and color are the same. And I say making a comeback, because I distinctly remember the patterned carpet of my youth. The looped valley's and higher cut pile made interesting obstacles for my toys circa 1983.  Textured and patterned carpet creates a great look and adds interest to an often overlooked surface. It can actually become a focal point in the design, rather than a bland surface on which to place furniture.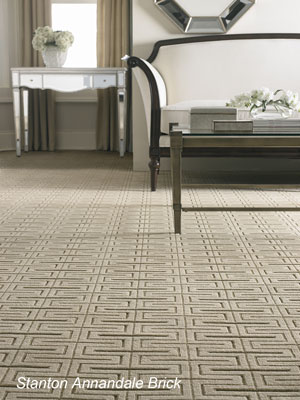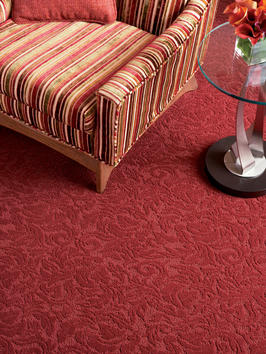 Plush never Fails
If you are afraid to commit to a texture or worry that this trend may not have the lifespan that you want, plush carpet is always a good bet.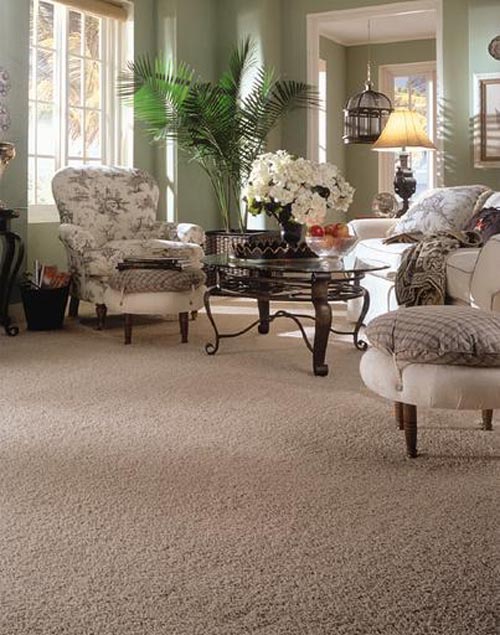 Do you have a design or decorating question? I'd be happy to feature your question and provide guidance. Ask here or on the Beautiful Habitat Facebook Page.