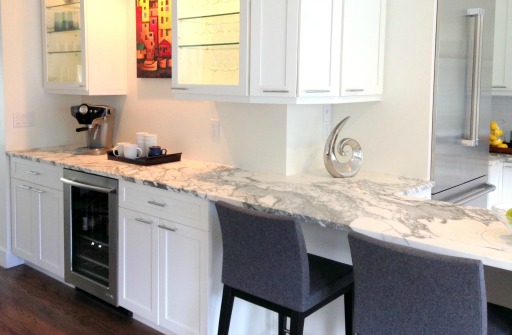 Beautiful Habitat Wins at NKBA Peak Awards!
Tennille Wood takes home a 2014 Peak Award for Kitchen Design!
The NKBA Peak Award Gala was held last night (June 26, 2014) at the Mile High Station in Denver. Tennille Wood of Beautiful Habitat took home a peak award in the Small to Medium Kitchen category for a design  "Ascending Style and Inspiration."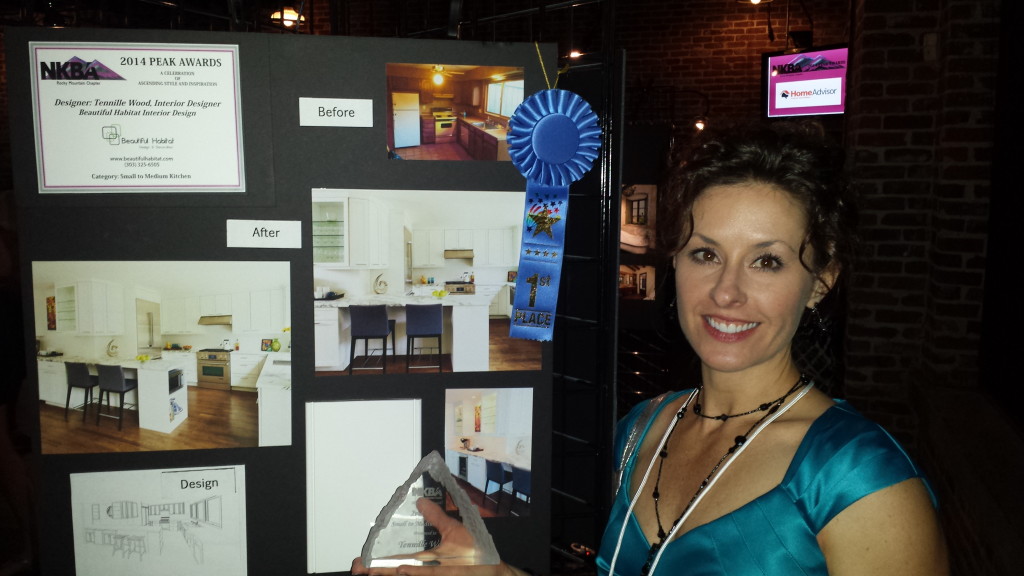 The Winning Design
The winning kitchen design is part of a complete townhome gut and remodel in Boulder, Colorado. This 1300 sqft townhome was built in 1976. It was in "original" condition when purchased by the clients. That equated to a kitchen that was dark and dated, very small and with limited function.  The project goals were to create a light, bright, inviting kitchen and maximize functionality within the small footprint. The primary challenge in this kitchen was the lack of space; both storage and work space.  The original kitchen measured only 80 sqft and lacked flow and efficiency. Tennille set out to overcome these challenges, with a number of creative solutions.
Kitchen Before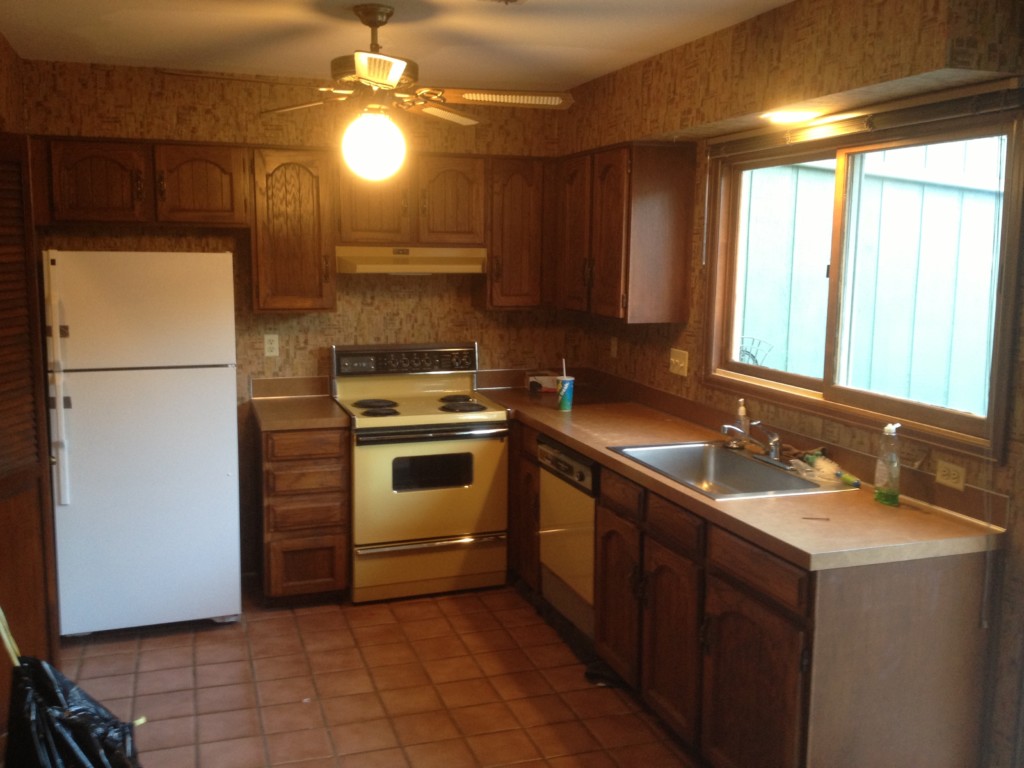 Kitchen After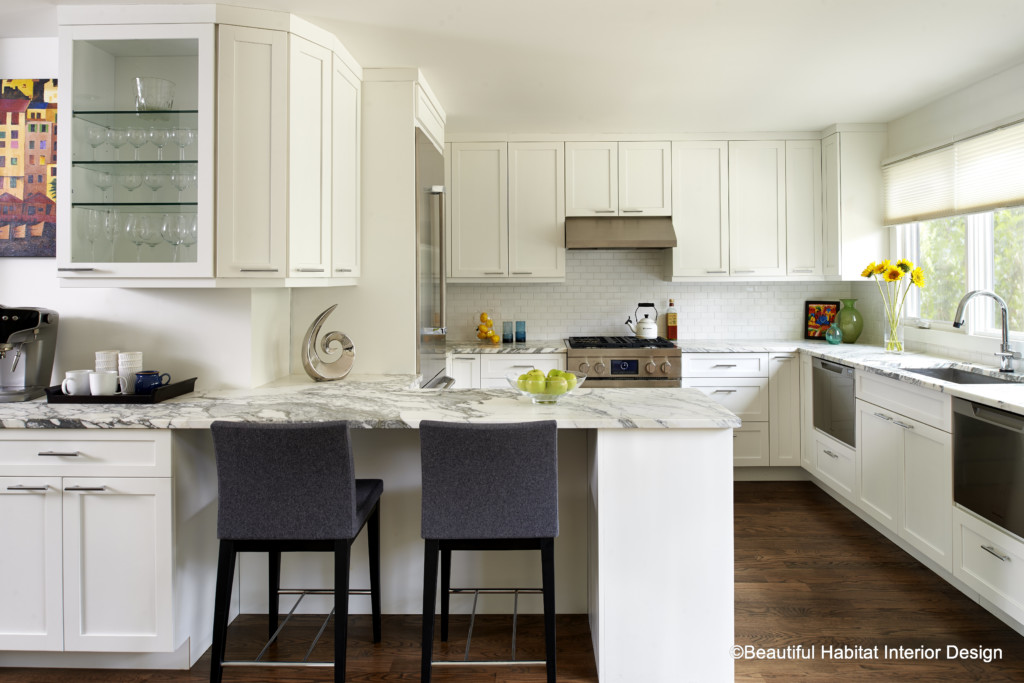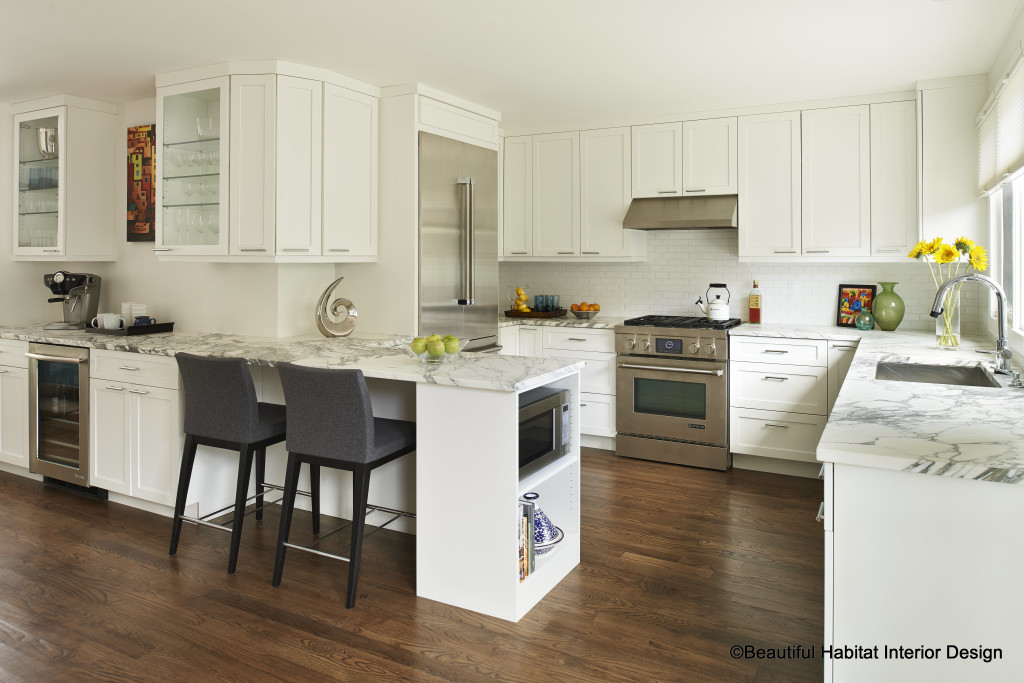 Several foundational changes were made in the new space. The interior wall was moved 4.5 inches to the left. This precious space allowed symmetry along the back wall where the range is located. This created enough space to move the refrigerator away from the range, thereby improving the work triangle and adding prep space between the refrigerator and range.  The soffit was removed, making the kitchen feel more spacious and allowed for taller wall cabinets and increased storage.
A peninsula was added, which extends down the hallway to create a beverage area. The result is a kitchen that feels doubled in size. The peninsula creates seating, along with much needed countertop work space. The bar area creates additional storage in base and wall cabinets. The glass fronted cabinets keep the former hallway feeling open and bright.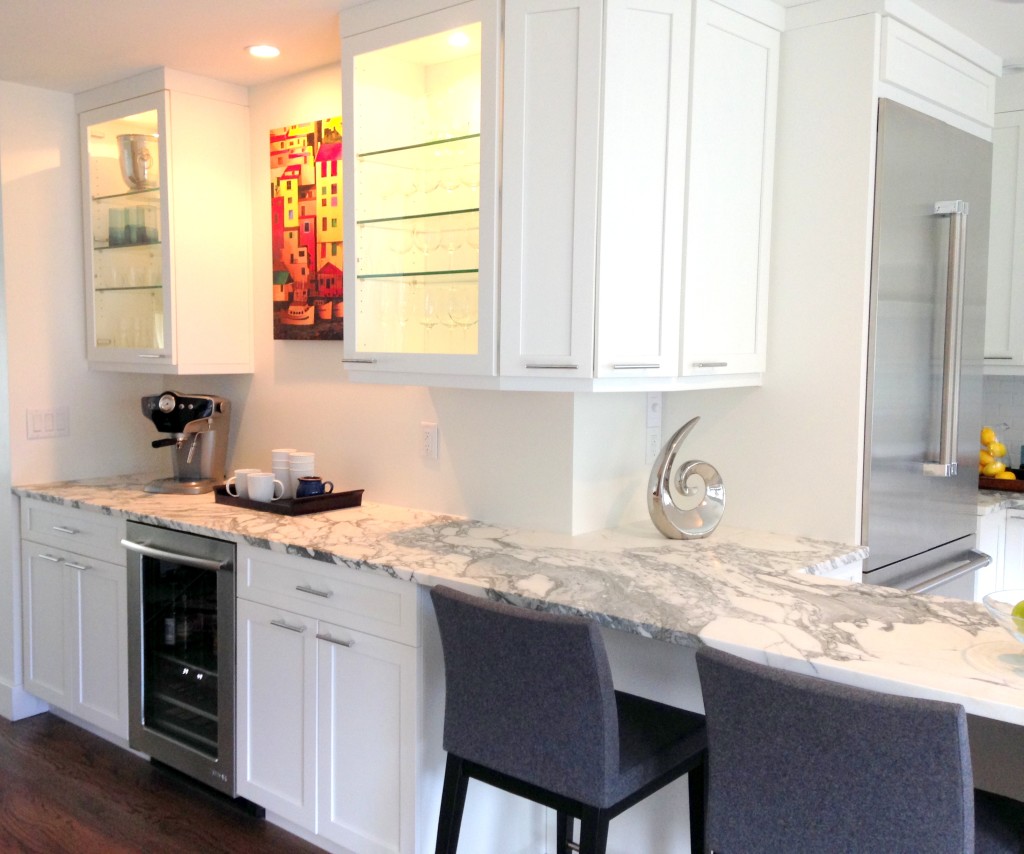 Additional space increasing elements were incorporated. Frameless cabinets were chosen, which provide an average of 15% additional storage space over face-framed cabinets. Many of the cabinet dimensions were modified to squeeze every last quarter inch of space from this kitchen.
The Peak Awards
The Peak Awards honor those in Colorado who have achieved excellence in Kitchen & Bath Design. Recognizing talent, creativity, and commitment to design, the Peak Awards is a distinctive opportunity to highlight and acknowledge work that ascends style and inspiration.
The NKBA
The National Kitchen and Bath Association (NKBA) has been the premier association for kitchen and bath professionals working in North America since its founding in 1963. The Association has over 40,000 members in 11 industry segments throughout the U.S. and Canada