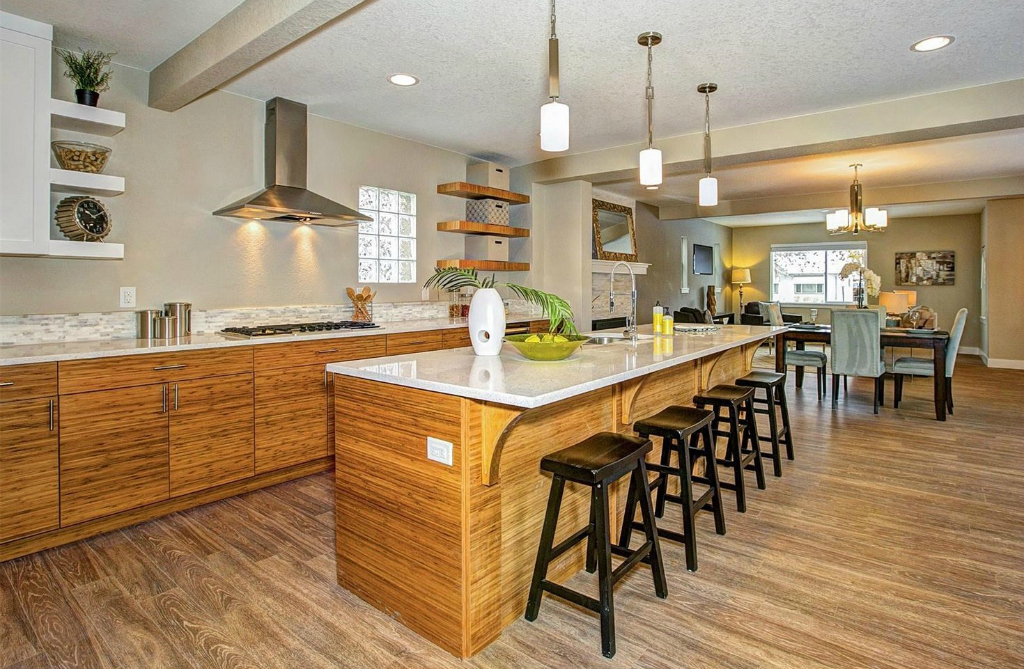 A Modern Denver Home Remodel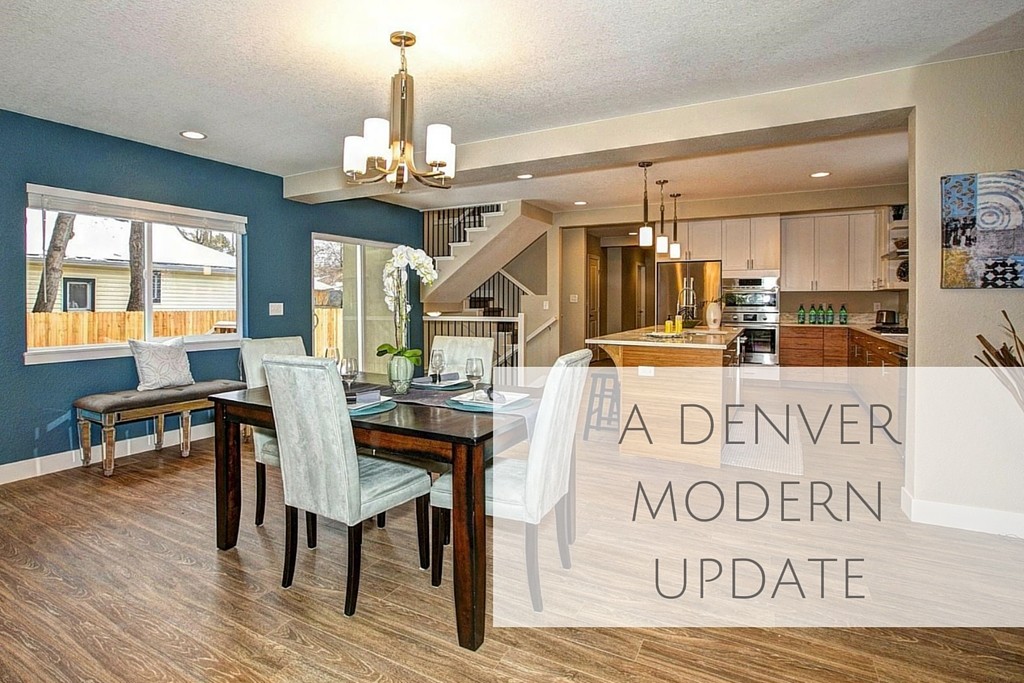 Contrary to most Beautiful Habitat projects, this home was designed with future owners in mind instead of specifically for the current owners. Investors, with experience in flipping houses, called on Beautiful Habitat to oversee this design because of the complexity of the project and because the location required this home to have high-quality, designer finishes.
The house had many design flaws that prevented it from being appealing to a young, modern family — the type moving into this Denver neighborhood. First, the kitchen was old and cramped and located in a back corner of the main level. The home was very broken up and disjointed, and there was an awkward, out-of-place bedroom right next to the front door. Everything was outdated, run down and very dirty — not to mention PINK!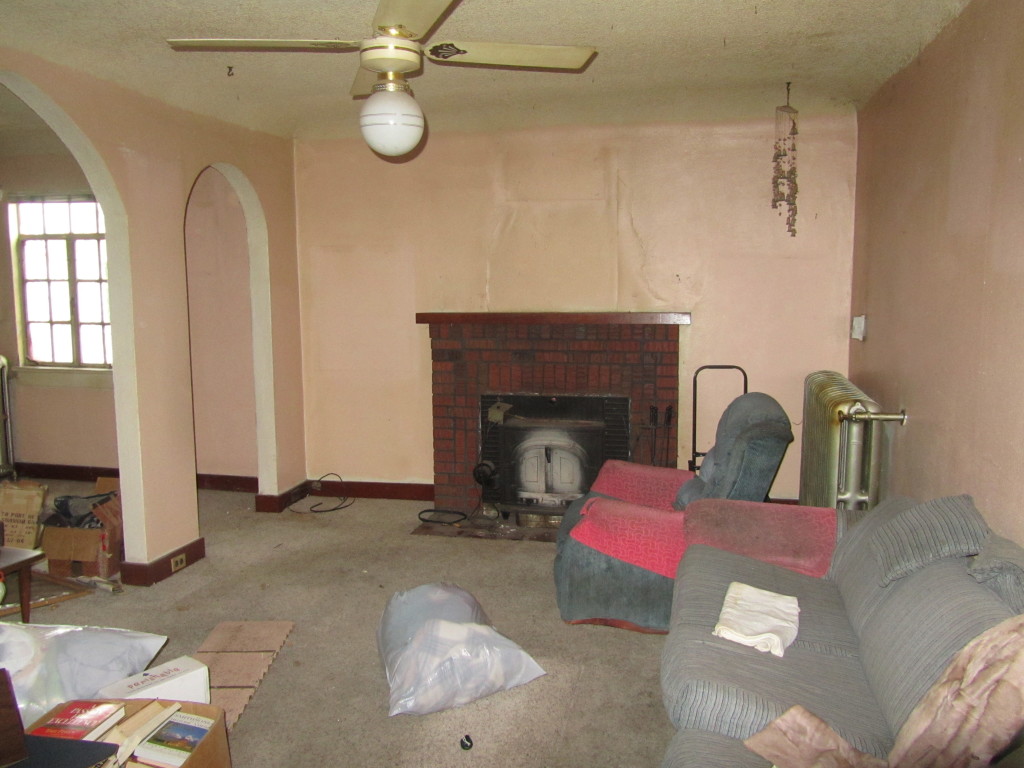 The house also presented some serious design challenges. The north wall of the home sat right on the property line. It was grandfathered into the property set-back rules, but only if the wall remained intact, meaning that a window in the kitchen and the fireplace could not be moved. The alternative was to move the entire house several feet inside the property line.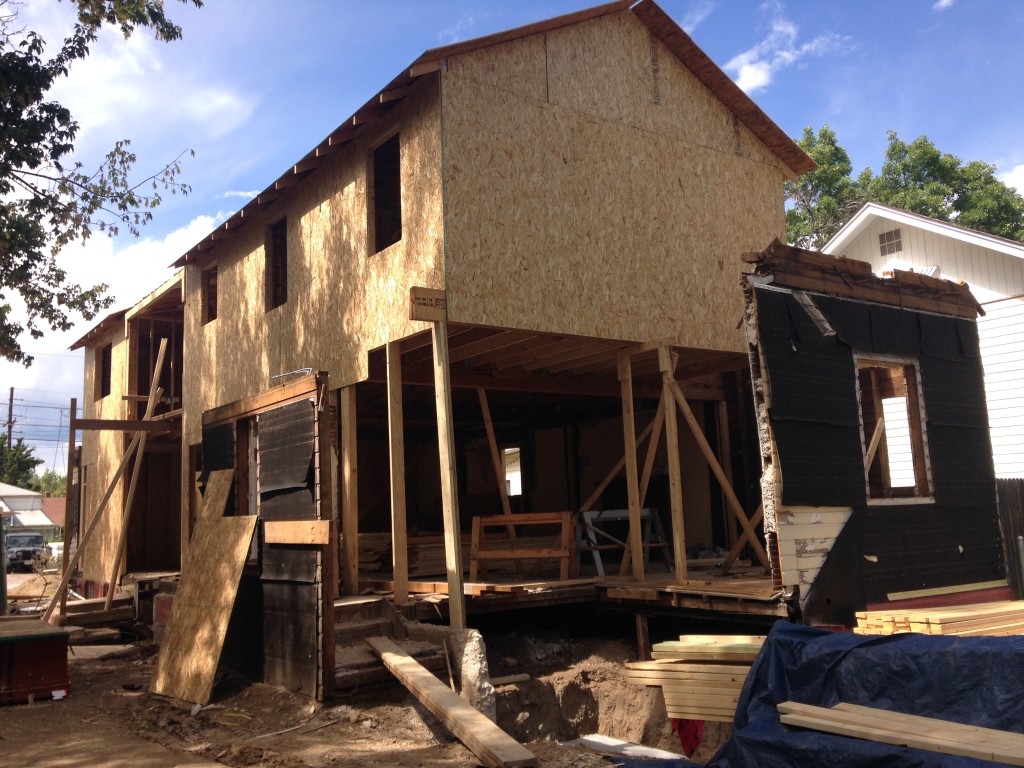 To make the flip cost-effective, the investors opted to keep the wall intact, and Beautiful Habitat was charged with developing creative design solutions to work around this limitation. To develop a beautiful and functional kitchen design, open shelving helped with the odd placement of the kitchen window keeping that wall light and bright while eliminating any strange cabinet configuration there.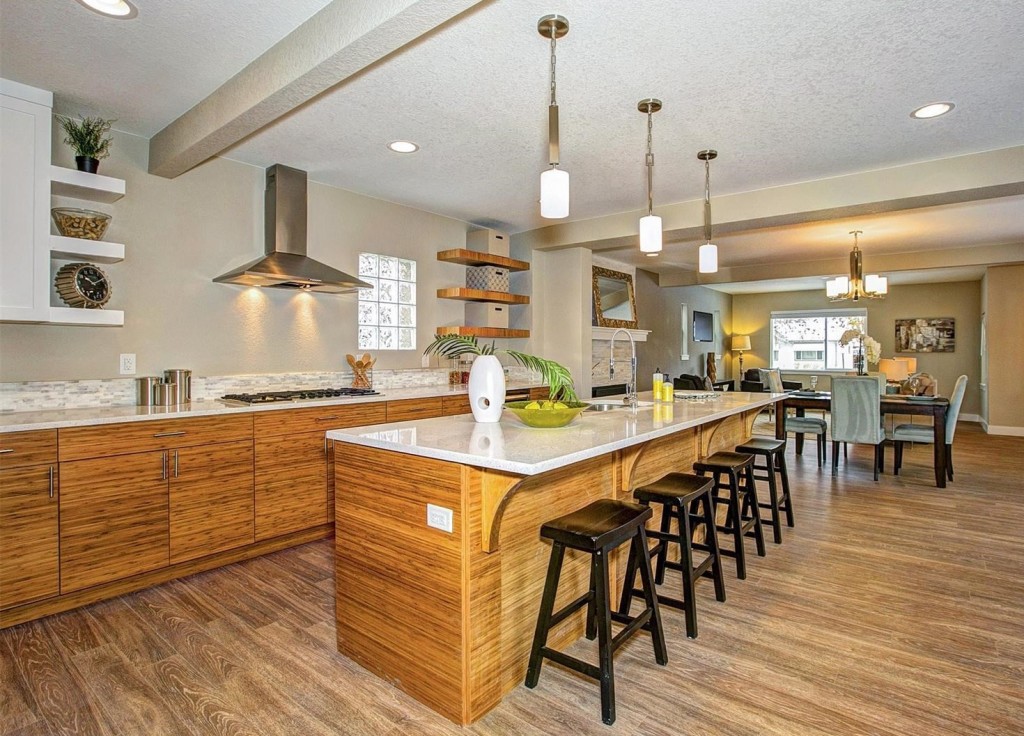 To create an open floor plan and incorporate the fireplace into the overall design, walls came down and the staircase was moved for better functionality and flow. Now the fireplace anchors the dining space and creates a link to the living area nearby.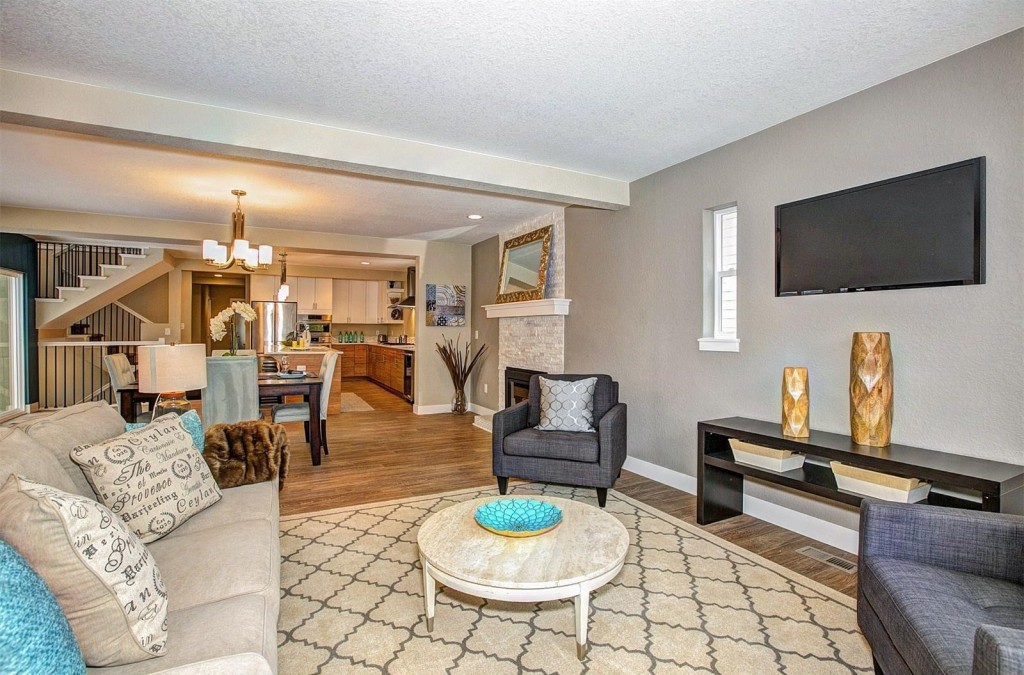 In addition to reconfiguring the main level, the upstairs also received a complete overhaul to accommodate three bedrooms and two full baths — the perfect size to match this neighborhood. The project team enjoyed finding a newspaper from 1901 in a wall along with the original insulation, hinting at the turn-of-the-century home's history.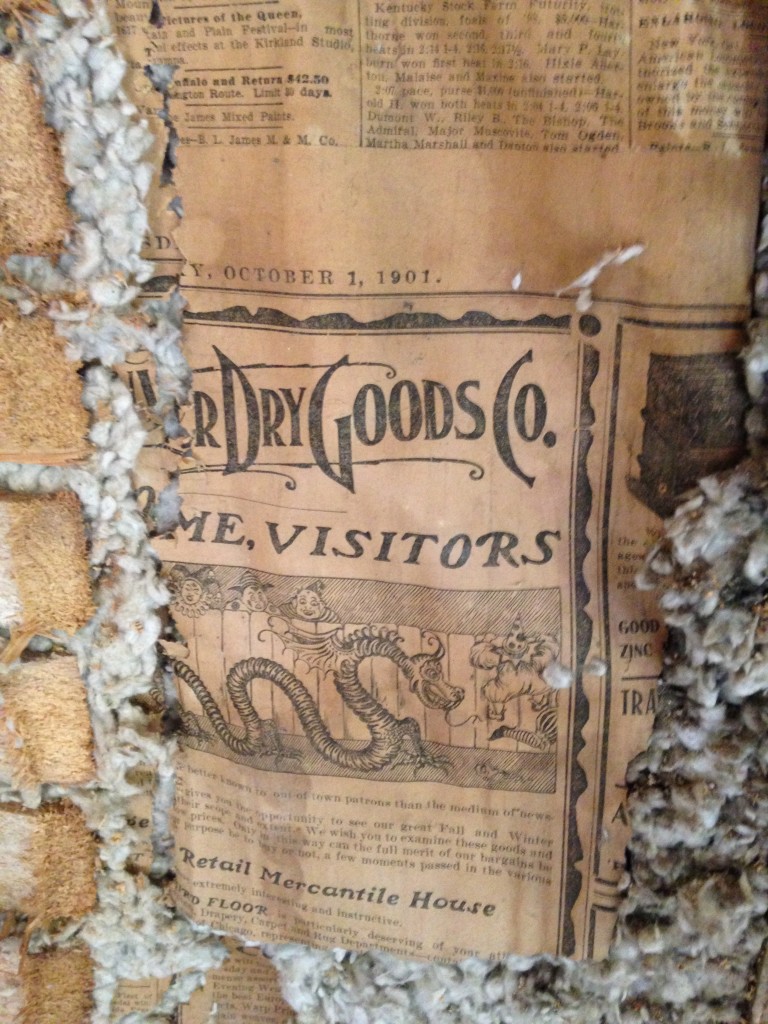 Once the layout and build were complete, the investors put their faith in Beautiful Habitat to select the high-quality finishes that would live up to the expectations for a home in this area. Some of the finishes include a mix of bamboo and shaker cabinetry in the kitchen, which bridges modern and traditional styles and keeps the home feeling casual yet chic. Quartz countertops and beautiful stacked stone on the fireplace surround add to the modern feel. A neutral palette with pops of turquoise create a consistent look throughout the entire house. To read more about Beautiful Habitat projects and see more photos, visit the project gallery.