7 Kitchen Design Rules Worth Breaking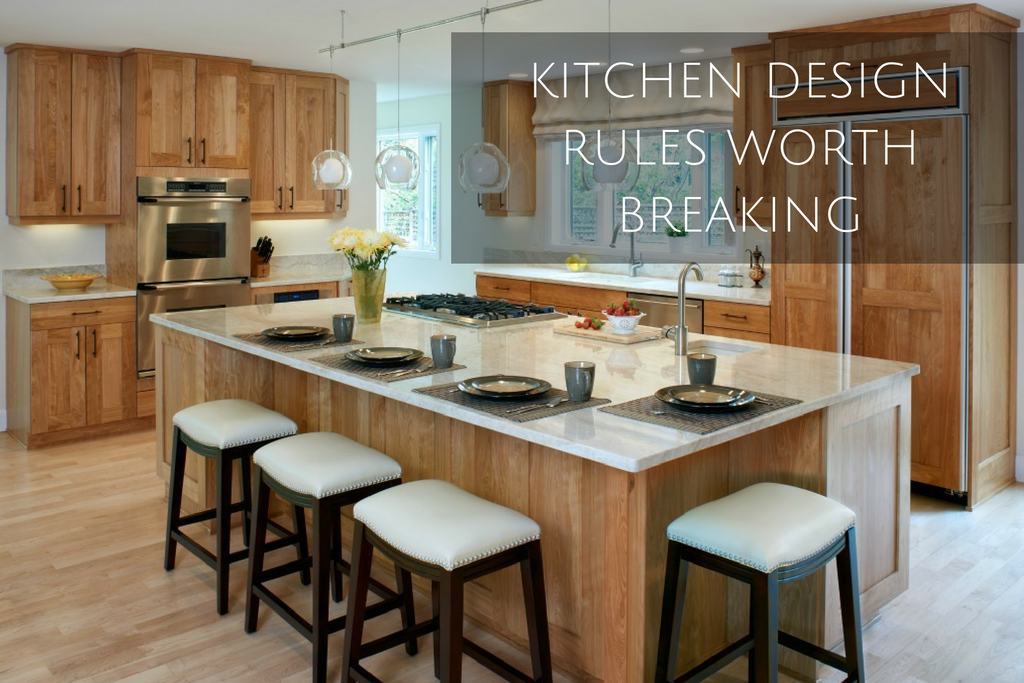 Oh, you know you love to be bad once in a while. Well, being bad and breaking the rules in kitchen design can deliver a one-of-a-kind, amazing space tailored perfectly to your lifestyle and personal design aesthetic. Here are seven rules we think are perfect for breaking:
Rule: Kitchen cabinet interiors must be white or oak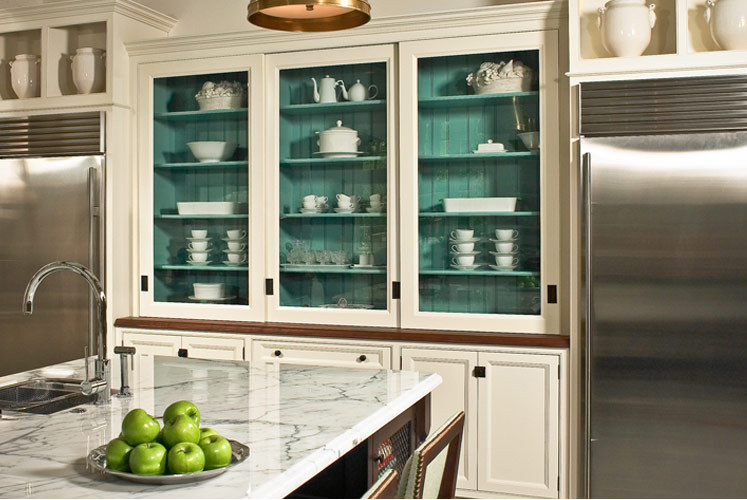 via thedoodlehouse.com
Break it: Glass-front cabinets exposing a shock of color is a beautiful way to add a little pizazz to your kitchen without being overwhelming. Custom painted interiors can be any color that suits you.
Rule: The backsplash must be tile or solid surface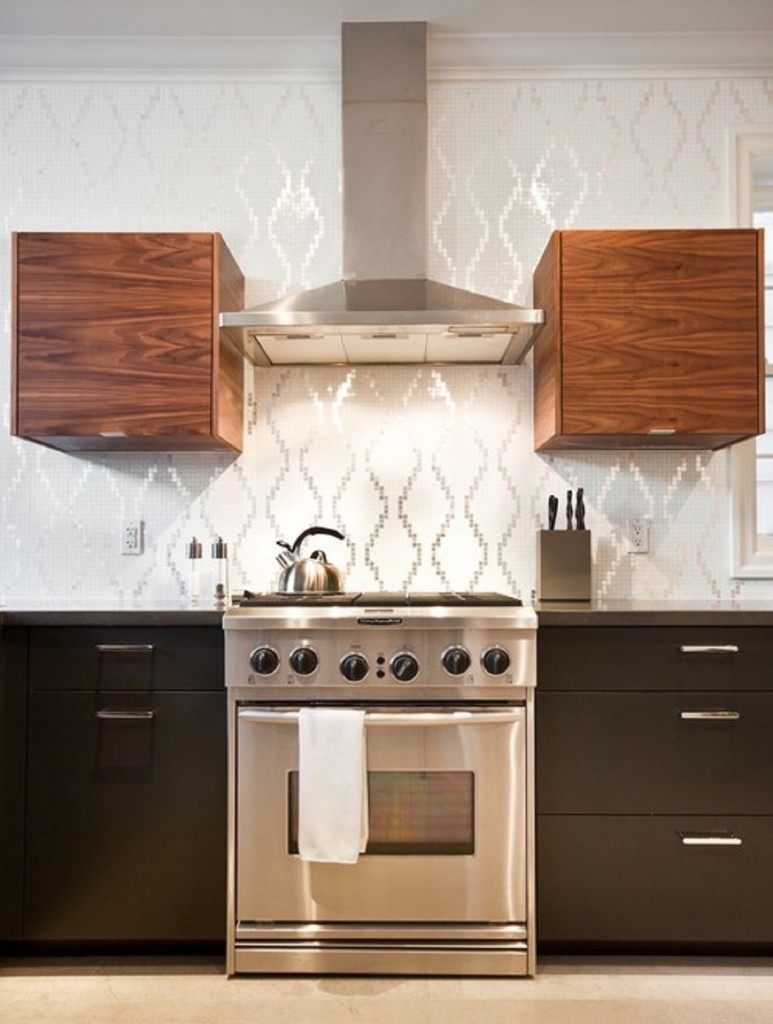 via qilinxuankitchen.com
Break it: Wallpaper is fine for a backsplash and offers you a variety of colors and patterns beyond what you might find in tile. Be sure to choose a durable paper you can wipe down such as a high-quality, cloth-backed vinyl paper.
Rule: A kitchen must have a work triangle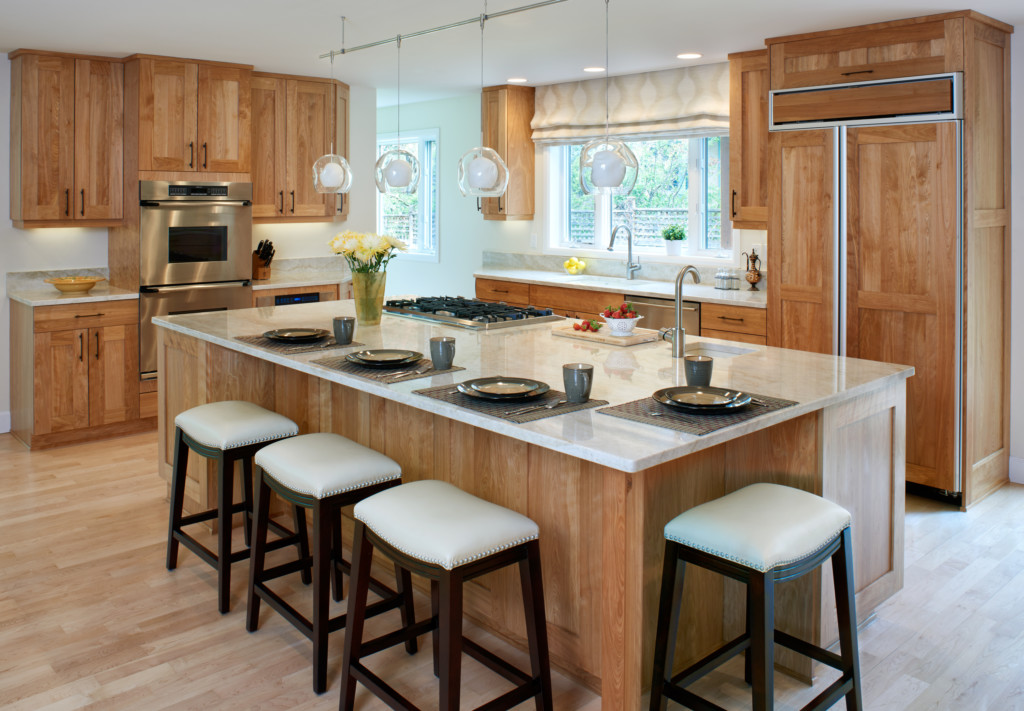 See this entire project by Beautiful Habitat
Break it: With the resurgence of the open floor plan and families interacting in new ways throughout the common areas of the home, the kitchen work triangle has become obsolete. Instead, kitchens function more efficiently with zones for various tasks. This oversized bar serves as eat-in kitchen, homework central, space for a spread when entertaining and a super prep area. Countertop flanking the oven ensures plenty if baking prep area while the main sink countertop space makes cleanup a breeze.
Rule: Dining chairs should all match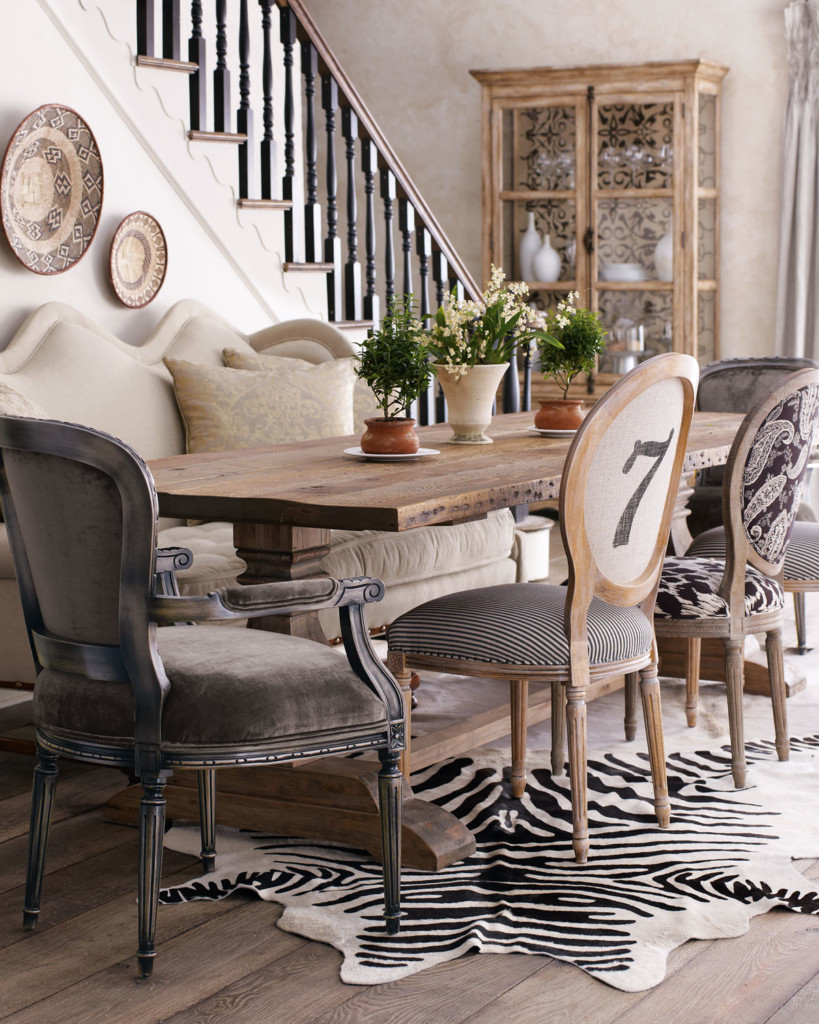 via tidbitsandtwine.com
Break it: Gone are the days of six or eight matching chairs around the formal dining table. Today's dining tables are surrounded by benches, banquette seating and mix-and-match chairs. There is, of course, and art to making it look cohesive. Vintage styles and fabrics bring together the look here in a simple, neutral palette.
Rule: Avoid dark colors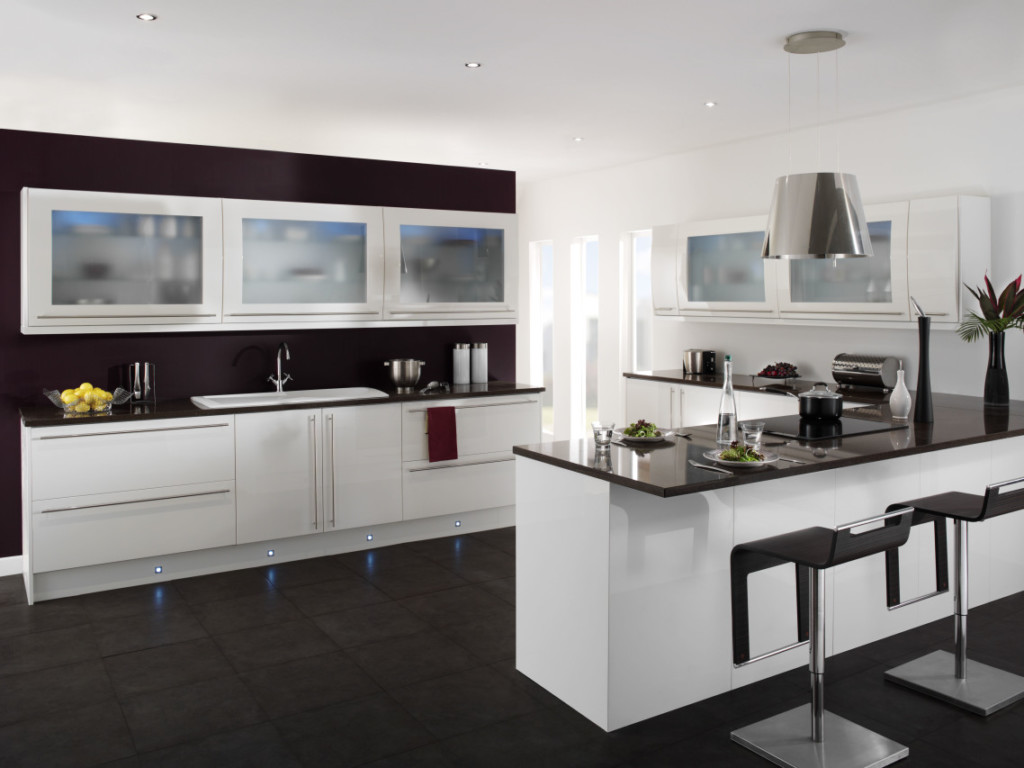 via homegoid.com
Break it: Paint a kitchen wall — or all of them — a dark chocolate brown or even black for high contrast against white cabinetry. Don't worry about the dark color making the space feel small or dark. Proper lighting and ample daylight will combat this. Want a cimmerian space? Embrace rich, dark colors in paint, cabinetry and flooring.
Rule: Don't mix metals
via charlotteobserver.com
Break it: Love the look of contemporary bronze, but want stainless steel appliances? Have both! Mixing metals is no longer passé — in the same way bronze is back. Modern drawer pulls in the vintage finish and bronze light fixtures sparkle against the black and white backdrop and play off the silver of the appliances.
Rule: Kitchen cabinetry should all match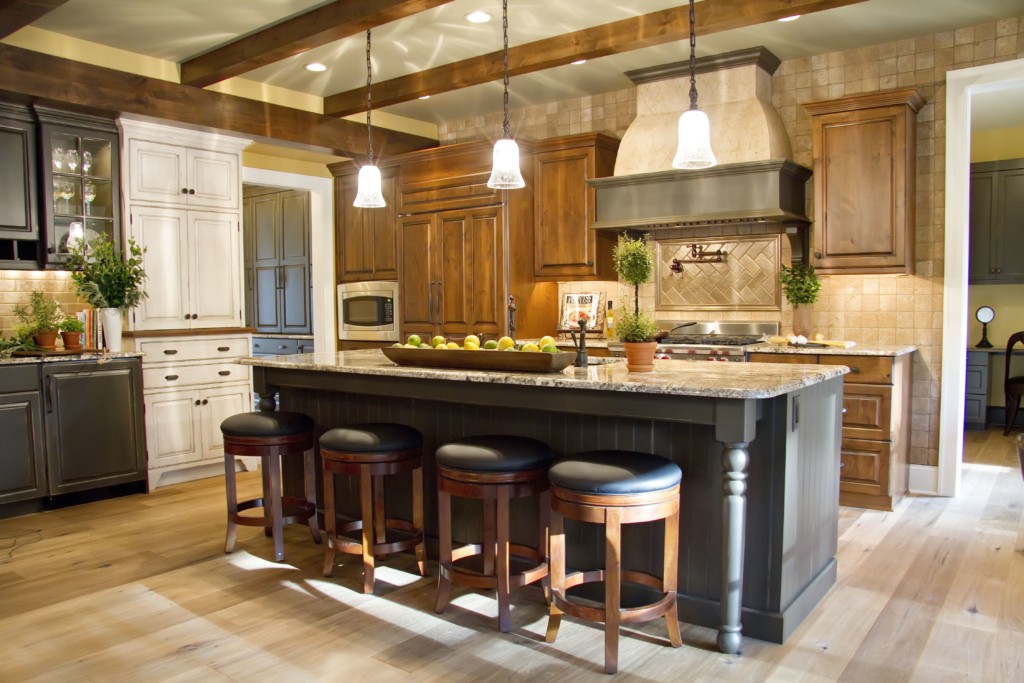 via designingcity.com
Break it: Today's kitchen's feature a mix if cabinetry finishes and even styles. And color variation goes beyond just a contrasting island. Natural wood, painted gray and off-white cabinets create a warm, rich palette and create separate zones for various tasks or storage.
Let's break some design rules in your kitchen to achieve a look you'll love!