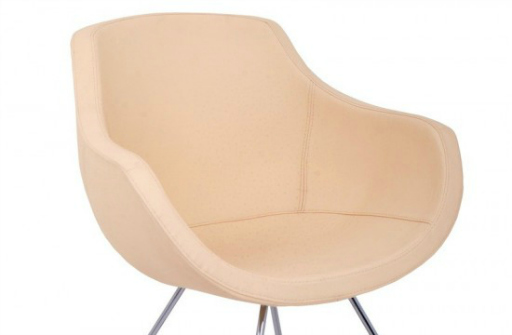 6 Modern Armchairs for Every Style Space
Today we have a guest post from design writer Joanna Crain with 212Concept.com, a terrific online source for high quality yet affordable designer modern furnishings. Joanna brings us six modern armchairs from their collections and gives tips for how to meld them with any decor style. Thanks Joanna!
Nothing highlights a space more than a striking, multi-functional modern armchair that speaks of your home's personality (as well as yours). Designing your home in whatever style you want or dream of – whether you are going for a chic, shabby, contemporary, romantic or eclectic look – is exciting, fun and inspiring.
Finding the right furniture is key in decorating your space, and creating your nest. Of course, you won't want to splurge on any piece that will simply not serve its purpose in your home, or not fulfill your needs.
Comfort, style, design and cost are crucial factors you have to consider when designing your space. Thanks to the abundant choices today of modern furniture, getting a sofa, daybed, loveseat or lounge chair is quite easy.
But, putting it all together with your existing furniture and decor can be quite challenging; yet rewarding when you manage to achieve the desired look that you're aiming for. This is when your creativity kicks in – mixing and matching furniture with accent pieces, playing with colors and fabric, and choosing a focal point to make your space truly stand out.
Here are some design styles and gorgeous modern armchairs that might just suit your dream decor.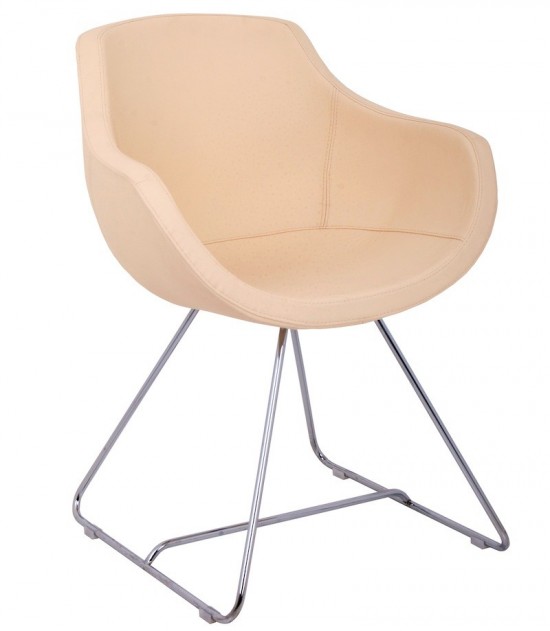 Funky Look with Mott Chair
If you are aiming for a funky look whether for your living or dining space, the best décor idea to consider is putting dramatic and neutral colors together. Adding funky accent pieces as well will totally achieve this look.
This gorgeous modern armchair by Nuans Design is perfect for that funky and chic look for any space. It comes in eye-catching colors, ensuring that it will stand out against neutral or light colors and will surely bring drama to your space. The Mott Chair is extremely comfortable to sit on with its removable upholstered seat; and its steel base's simple and clean lines will make a modern home truly appealing.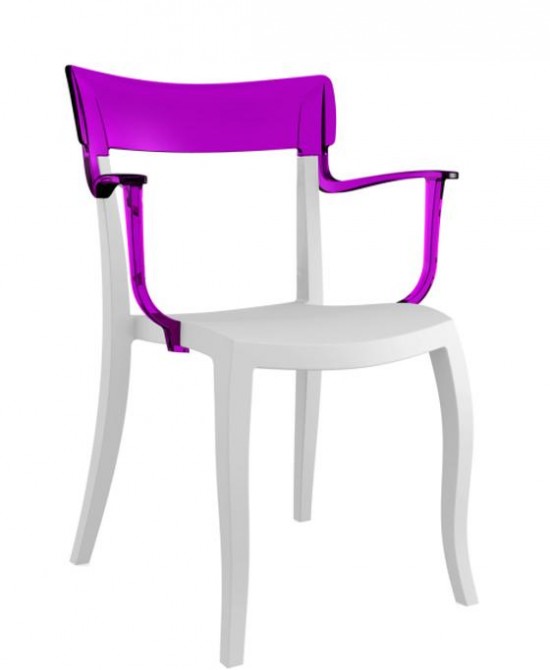 Garden Style with O'PERA-K Armchair
Yes, you can put your garden inside your house. Ridiculous? Not really. Designing your space is your prerogative; and creating a garden look inside your home is all about you. Besides, if you have a green thumb and you love the outdoors, why not take your design to the next level by having a garden-inspired space?
If you're already convinced of creating a garden-style home, Plastix/Papatya's O'PERA-K Armchair is the ideal furniture for this kind of space. This trendy, comfortable and sturdy armchair is perfect for indoor and outdoor use. Made of molded polypropylene with a transparent polycarbonate back, this chair will spruce up your indoor or outdoor space with its intricate design. What's even better is that the colors are permeated through the material, assuring you that they will still look perfect even after years of hard use.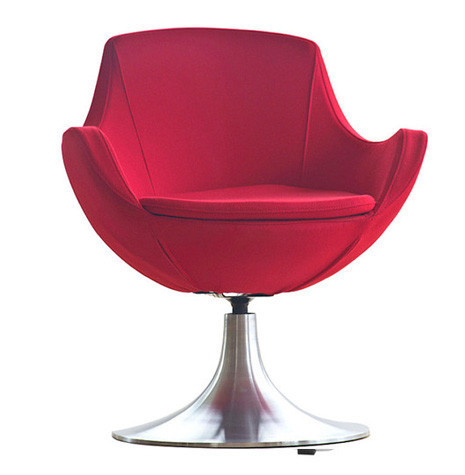 Mediterranean Style with Dupont Swivel Chair
If you love Europe and its countryside, Mediterranean style is the ideal look to go for. This design style is, simply put, charming. If you want to go for this look, don't forget to use natural hues to make your space look bigger and brighter. But, most importantly, to make this look really work, you need accent pieces in dark and bright colors such as red.
Another stunning collection from Nuans Design, the Dupont Swivel Chair will absolutely complement your space. This dramatic armchair, especially in Red Wool, will serve as a striking contrast to your space's neutral colors. Its upholstered seat cushions and chrome plated swivel metal base is the best accent piece for your home.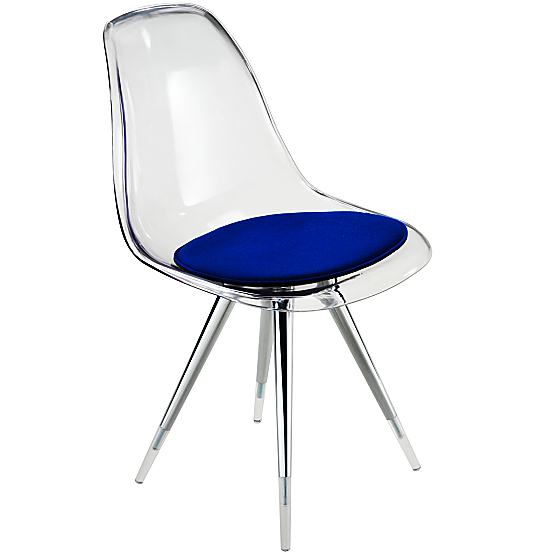 Classic Contemporary Style with Angel Armchair
This interior design style marries the classic and modern look. If you feel that the simple, contemporary look is too harsh for your taste, go for softer color contrasts that will highlight the art on your walls. When using this style, make sure to avoid using colors that will hold your attention on one piece. Instead, use colors and pieces that complement each other, lending a warm and homey ambiance to your space.
Here's the chair that will complete your home's classic contemporary look. Designed by Ruud Bos for Kubikoff, the  Angel Armchair will suit your space's modern and classy look. It is suitable for indoor and outdoor use; and is also the perfect accent piece in your living space. This molded polycarbonate chair is designed to cradle the body; and is meant to last even after years of hard use because the colors are permeated through the material.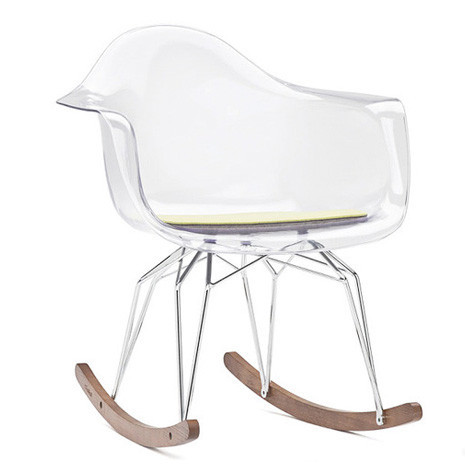 Eclectic Style with Diamond Rocker Chair
True to its name, if you are into mixing and matching various furniture, colors and other pieces, then this design style is right for you. If you opt for this look, feel free to play with colors, fabric, design and style. While this look may be overwhelming for some, you can pull it off by choosing materials that are not really bulky so as not to make your space look and feel cramped.
This classic and beautiful rocker chair by Kubikoff can be used to accent any interior design style. Simply elegant, you can use this for your reading nook or an accent piece in your eclectic-style home. The Diamond Rocker Chair has a polycarbonate shell in clear transparent or white.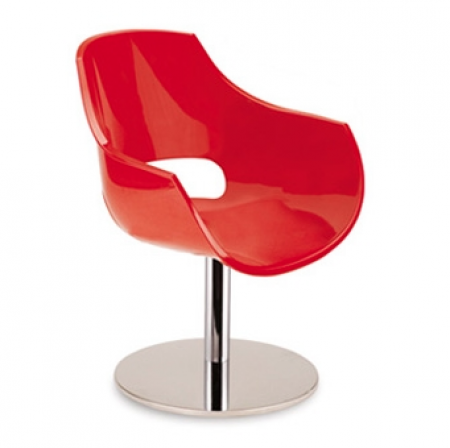 Urban Style with Opal M Swivel Chair
Another home design style inspired by a city, the New York style suits any modern space because of its use of neutral paint colors, contrasting furniture accents, as well as space-saving furniture.
To match your New York style dining space, Plastix/Papatya's Opal M Swivel Chair is your best bet. Since you want furniture with dramatic hues, this modern armchair lends an intriguing tone for your space. Available in transparent and solid colors, this molded technopolymer chair will make your dining space brighter and more vivacious. This chair is anti-UV stabilized, making sure that its vibrant colors will last even after years of use.
212Concept
No matter whether you're looking for the chairs above or furniture by leading European designers or simply want a new and exciting piece by the young talents of the current generation of designers, 212Concept wiil help you find it. To browse or shop modern furniture from Kubikoff, sohoConcept, Nuans Design and others visit 212Concept.com.