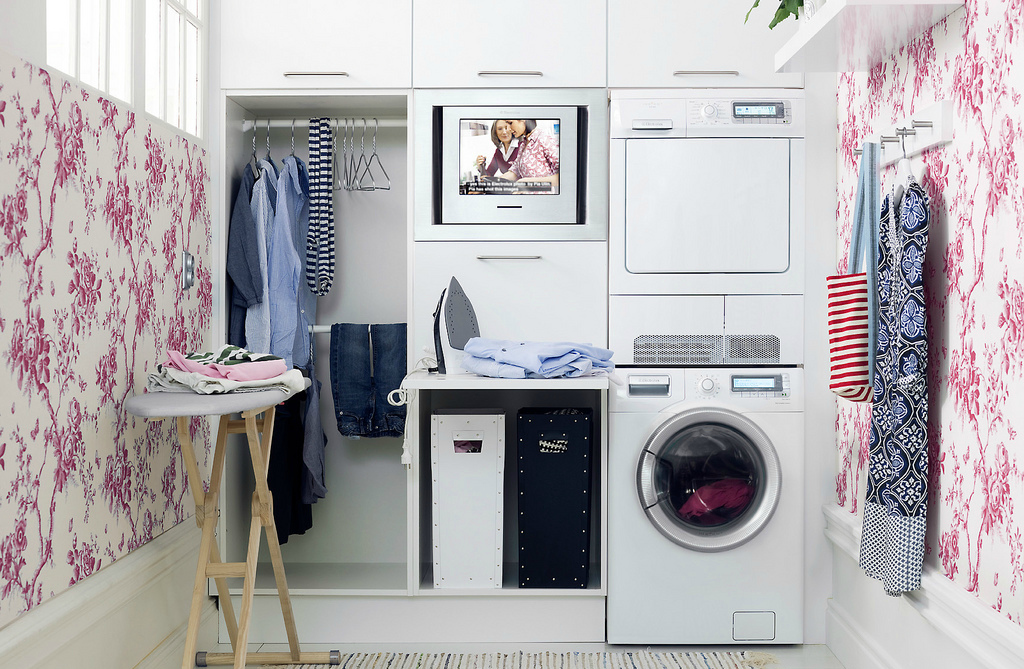 6 Fantastic Laundry Room Designs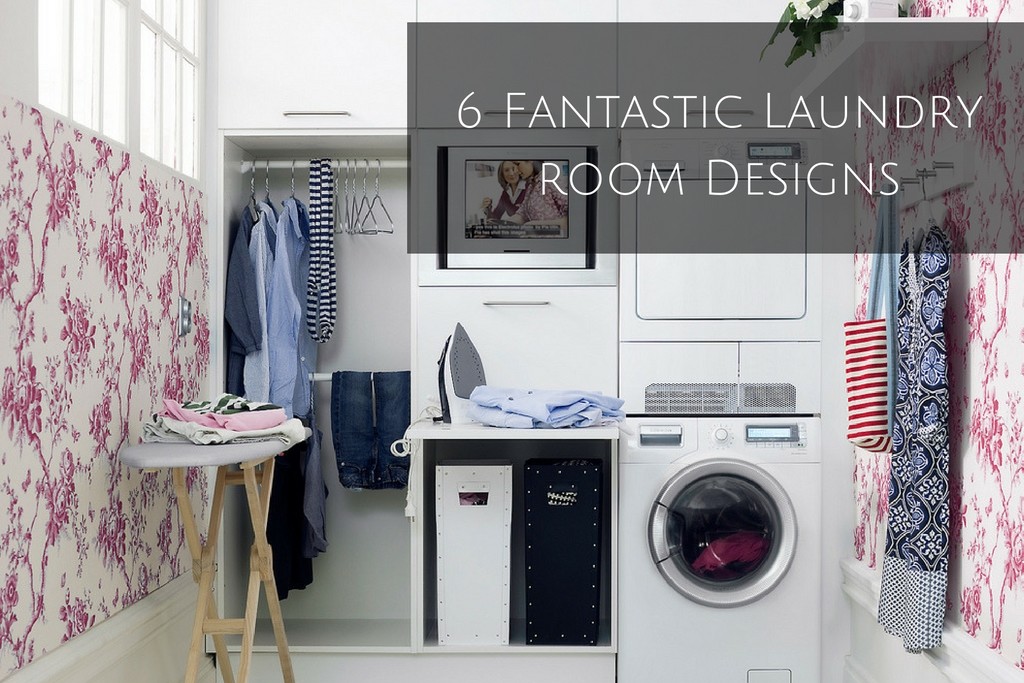 While laundry room interior design might not rank at the top of your to-do list, it doesn't mean this hardworking space doesn't deserve a makeover all its own. Create a fresh look in your laundry room that incorporates functionality and you'll end up feeling like this chore is not so bad after all.
Island Anchor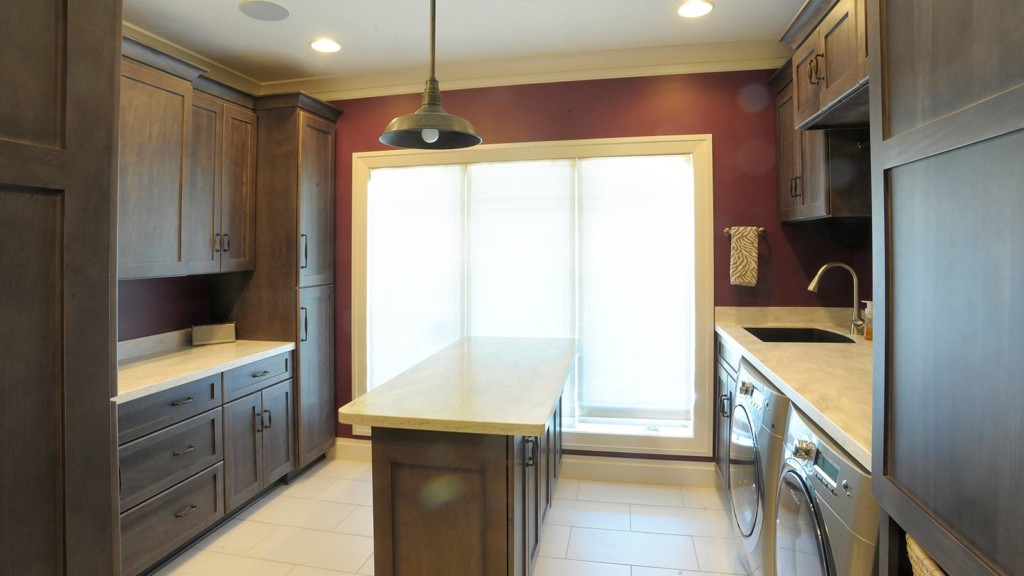 mulletcabinet.com
Islands aren't only for vacations or kitchens anymore. Introducing this concept into your laundry room will result in a space that is uniquely your own and sets this often underwhelming room in a bright new light. Design your laundry room around an island for a space that is as functional as it is distinct. An island-design concept allows for a greatly increased counter space area and accommodates more storage than traditional cookie-cutter laundry rooms.
Pup Palace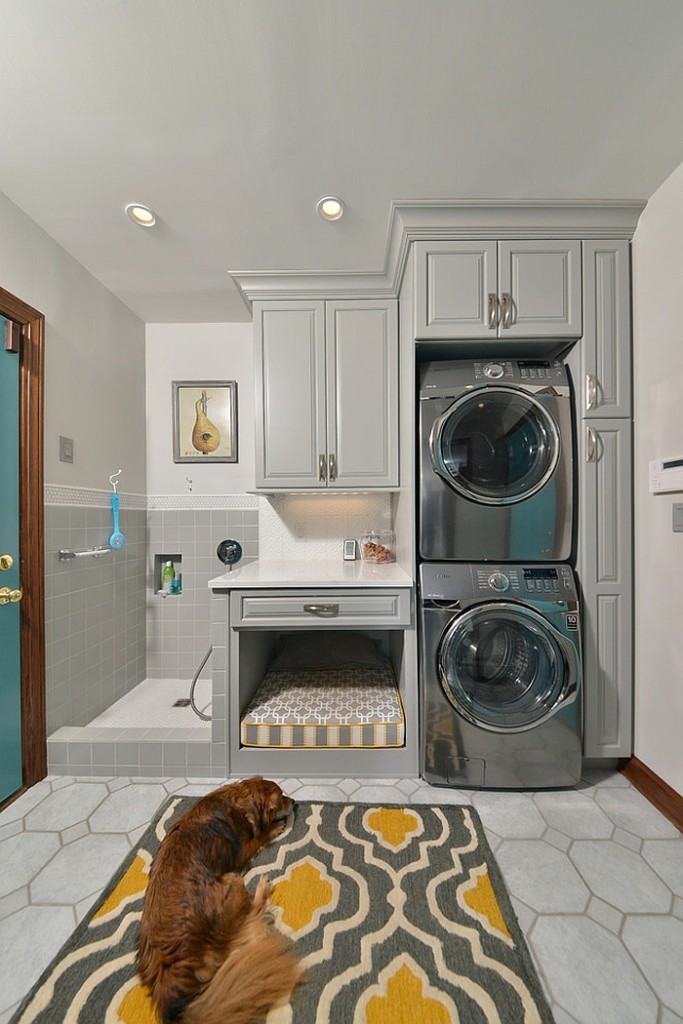 housetodecor.com
Generating extra space through repurposing is an art form, and the laundry room is one of the most under-utilized spaces in most homes — one room can serve multiple purposes, leaving other rooms in your home open for more creative uses. A laundry room can be a place to clean as well as a craft room, bathroom, pantry or even a pup playroom and wash station like the one pictured here. Convert lower storage space into a clandestine dog bed that stays out of sight but offers your pet a comfy hideaway, saving even more floor space in other rooms. The on-trend yellow and gray color scheme draws the room together into a warm and inviting space while the rug and bed's mismatched print lends a personalized feel and creates a unique, eye-catching focal point.
Fun Florals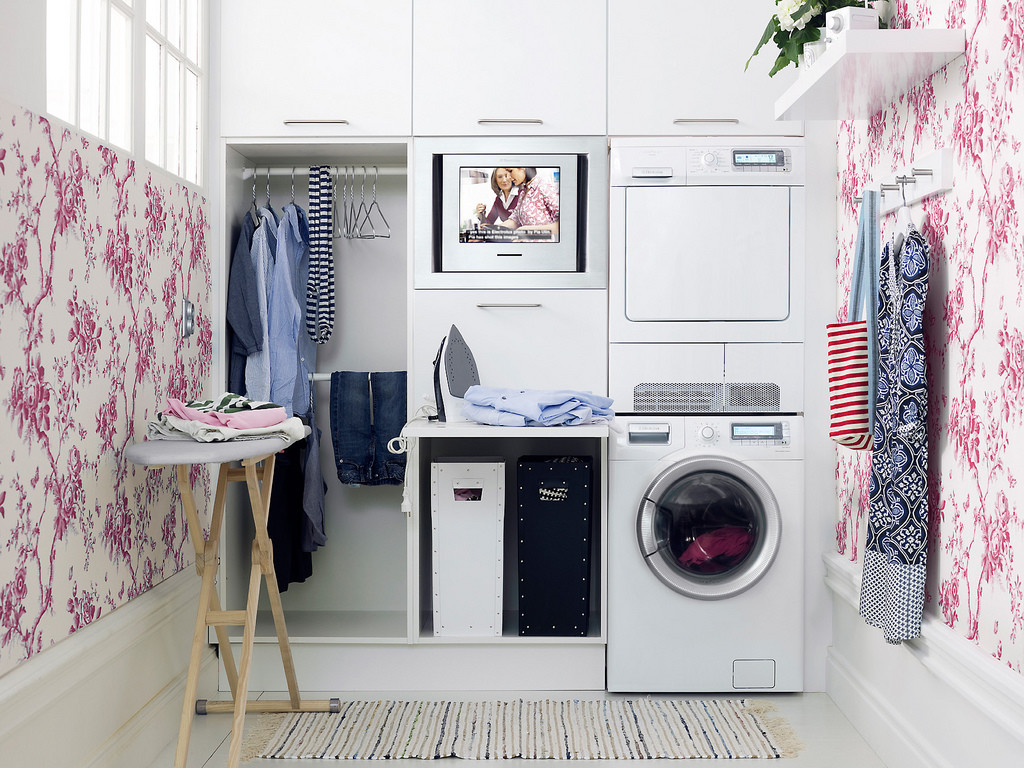 newsroom.electrolux.com
An all-white design with a focus on ultra-minimalism is perfect for a laundry room. The simplistic, streamlined white cabinetry, shelving and appliances create a bright, clean atmosphere that loses none of the productivity of a "busier" laundry room — this room sets the ideal mood for all laundry room activities: washing, ironing, folding or even dressing, this room will be a sanctuary of calming functionality. The addition of a splash of color and texture to this once small and under-utilized space, with a soft floral wallpaper in a bright unexpected hue like the one pictured here, can transform this into one of your favorite rooms in the house.
Closet Takeover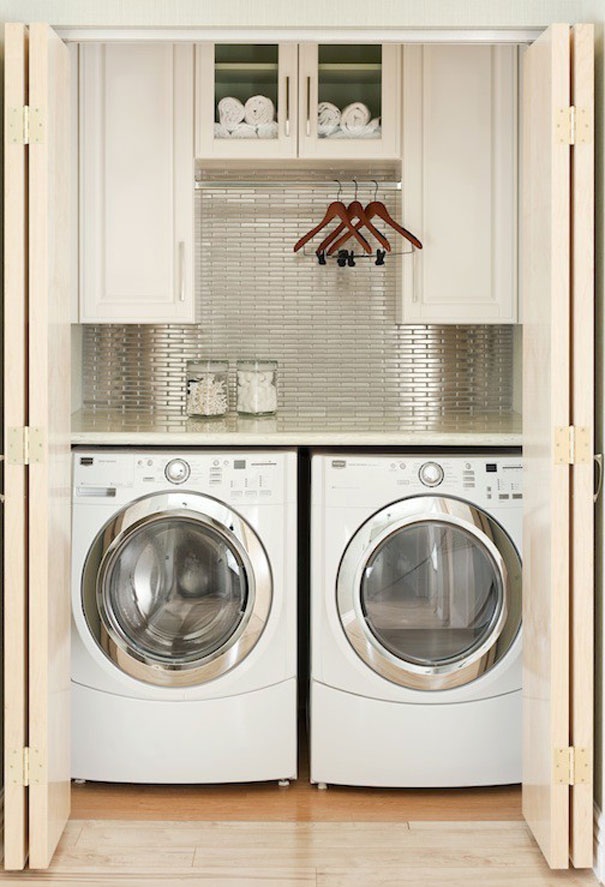 ovnis.co
Designing a laundry room can be difficult when that room is a closet. However, it is possible to create a comfortable place to do laundry even in such a small space. A washer and dryer with front facing doors are key — fit them under a countertop, which will provide more area for storage or folding clothes. The small, glass-front cabinet flanked by two taller cabinets serves to both make the room appear more sizable and accommodate a clothing rack. Make the space feel less like a closet and more like a laundry room with an appealing wall adornment, like this metallic tile backsplash.
Farmhouse Style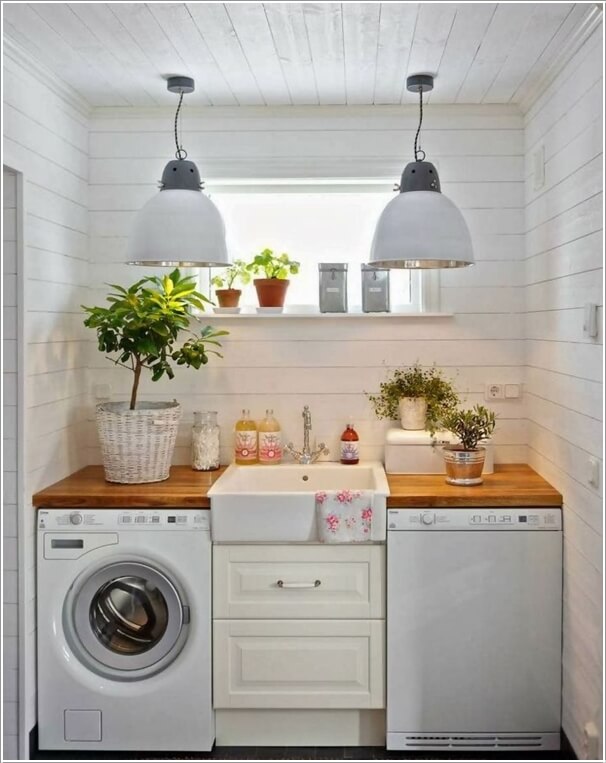 Depto51
A well-designed farmhouse theme is a great way to keep your laundry room looking simple but beautiful. White wood-paneled walls are the perfect way to brighten the room and achieve this homespun look — but extending the wood panels across the ceiling, like in this laundry room, is a fresh take on a classic style. The farmhouse sink makes a perfect focal point and looks beautiful nestled between the glossy wood slab countertops. The metal bell lampshades create an interesting contrast against the wood and keep the room from feeling outdated, and the potted plants are a great way to add a little splash of color.
Master Bath Option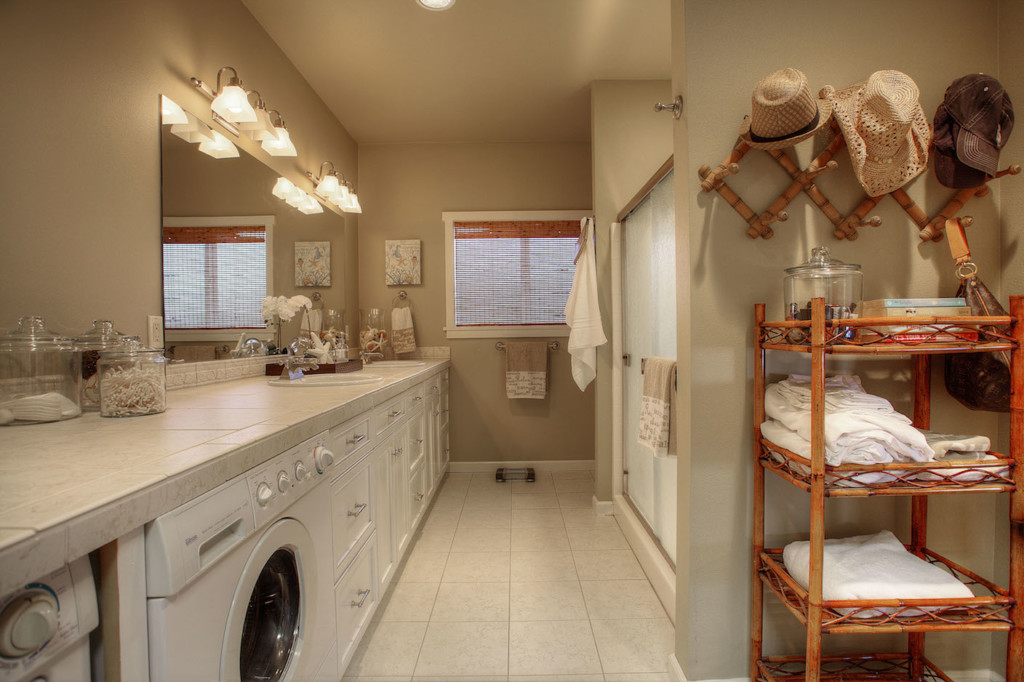 welcometogigharbor.com
Sometimes, your laundry appliances don't even need to occupy their own room. Tucking your washer and dryer into your master bath, like this, instead of dedicating a whole room to laundry, is more convenient and doesn't sacrifice the flow of your bathroom. The extensive countertop space serves as a folding station.
Let's work together to create a laundry room you'll love. Fill out this form today!